So Microsoft Office is now available on the iPad. Should we care? I believe the more fundamental question to ask is this: Do people really do important stuff on a tablet device?
I have serious doubts. Tablets and other touch-screen devices have long been pitched as toys. Get on Google and search for the "top apps" for the iPad or any tap-and-swipe device out there and all you'll get are games and "productivity" apps that you'd be hard-pressed to describe as anything more than quaint.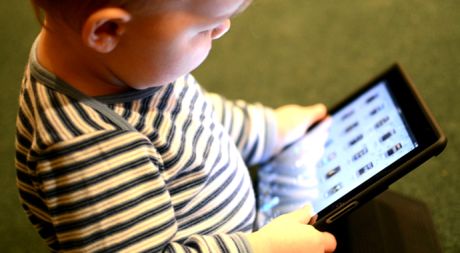 Personally, I wouldn't look twice at a presentation or Word document submitted to me for review that I know was cobbled together on an iPad by some self-described "road warrior". You need look no further than emails. I know for a fact that a person responding to an email from a mobile device "on the go" will likely go from my Inbox straight into the Recycle Bin. I once told a staff of mine to sit down on a proper desk in front of a proper computer and think his response through carefully before he responded to my email query.
Fact is, we already have enough bad MS Office documents clogging our data centers as it is. Wait 'til all these bozos start producing them from their iPads. I already waste enough time fielding instructions to "use a bit more words and less pictures when articulating complex stuff" to our boys and girls — an instruction these kids have been conditioned since birth to regard as counterintuitive to their 140-character minds.
Yeah, the technology keeps getting smarter. But unfortunately that grants license for end-users to get dumber. Leave the iPads to the toddlers. If you want to do real work sit yourself on a desk. Send me a piece of crap done on an iPad and I'll kick your hipster ass.
[Photo courtesy The American Genius.]
Frustrated artist doing geek for a living.