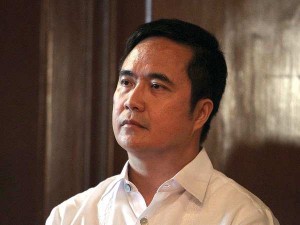 Reading Bobi Tiglao's column in The Manila Times this morning, wherein he mentions former Cavite 1st District Representative and current Secretary of the Department of Transportation & Communications (DOTC) Joseph Emilio Abaya, I was reminded of something odd I first spotted a few weeks ago. Since no one seems to be asking Secretary Abaya about it — which I'm sure has nothing at all to do with his being a key leader in the Liberal Party — I suppose I better do the asking. It's a public service, really. So here goes:
First, how does a former Congressmen who was appointed to the DOTC at the end of August, 2012 and took his oath (after confirmation by the Commission on Appointments) in early October (I believe it was on October 8, specifically, but my memory might be a little hazy as to the exact date) manage to have a total of P50 million of PDAF releases in his name in just two days, October 24 and 25, 2012, as disclosed by the Department of Budget & Management here?
Second, what is "Operation I-Smile" and why is it worth P30 million for a town with a population of less than 80,000?

Search for "Operation I-Smile" on Google and you will turn up nothing except this statement posted on the Government's Full Disclosure Policy Portal from Kawit's Municipal Accounting Office, which is not much help: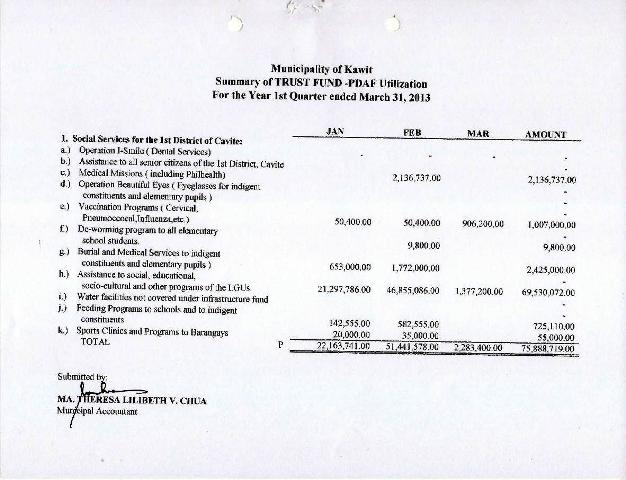 There is an organization called "Operation Smile" (sans the "I") in the Philippines, which is part of a global foundation that conducts cleft lip/cleft palate surgeries for poor children, but Kawit, Cavite was not on their schedule of missions in 2012, nor this year. The normal cost for such a surgery on a charitable basis in this country is about $250 (around P10,750), to defray the volunteer doctors' traveling and lodging expenses, and other incidental costs. If the mysterious "Operation I-Smile" happens to be the same sort of program — no one really seems to know what it is — then at that rate, P30 million should be good for around 2,700 patients; a plausible number if the incidence of cleft lip or cleft palate in Kawit is roughly 30 times higher than the national average, or if every single baby born there in the past two-and-a-half years was born with one of those defects.
I'm sure there's a perfectly reasonable explanation for all this, and that a Congressman's receiving an enormous PDAF allocation at least two months after he became the head of an Executive Department, and then earmarking a very large part of it to a program that has no paper trail and for which requests for information elicit a lot of head-scratching and stammering is completely transparent and in no way whatsoever something that anyone should suspect is a part of the fiscal malfeasance being revealed on almost a daily basis. Because if that's the case, Secretary Abaya would do himself a big favor by disclosing the details of this rather curious dangling participle of an accounting entry, lest some skepticism about his ethical reliability begins to grow.
Just a suggestion.
I write a column for The Manila Times on Tuesdays, Thursdays, and Saturdays. Most of the energy sector and the heads of several government agencies probably wish I didn't.