Consider, first of all, the kind of responses that fellow GRP writer Gogs' article "Why a Smart Gilas Win Means Nothing to Me" drew. They can be summarized with one simple phrase: Butthurt Pinoy pridesters are so predictable.
"If you don't ride on the bandwagon, why don't you just keep your opinion to yourself?"
"Why can't you just be happy for your countrymen, don't be so nega(tive)."
"The country had become united to support one common goal! Isn't that something to be proud of as a Pinoy?"
"What have you done to support your team and uplift your fellow citizens?"
"You don't support the team? You're a traitor to your country!"
"Filipino pride inspires to strive for greater things! You crab! Why are you trying to pull your fellow countrymen down!"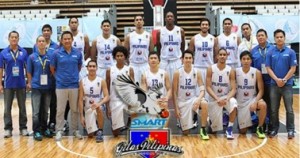 More telling than the perceived attack on Pinoy Pride is the fact that most Filipinos can't take someone or something who/that dares venture away from what is accepted as common or popular. In other words, something or someone that/who does not ride on bandwagons. Filipinos and "different" don't mix very well. As I and many others here in GRP have said many times, Filipinos don't like different. They don't approach different with an open mind to learn from it; they judge it.
In the interest of being different, I could beg to differ with Gogs and say that perhaps he doesn't appreciate where the Filipinos are coming from. For them, one thing takes highest importance above all else: to be happy all the time. This is why Filipinos are addicted to instant gratification. This is why Filipinos attach themselves easily like leeches to the accomplishments of individual exceptional Filipinos, simply by virtue of shared Filipino blood. Yet they don't just cling on to any achieving Filipino; they cling to those from the entertainment and sports fields, in particular. These people project a larger-than-life image whenever the Filipino sees them on his/her screen. What other way to make you feel happy or feel good then by attaching oneself to somebody who appears larger-than-life to you?
Yet in reality, Filipinos are smaller-than-squat.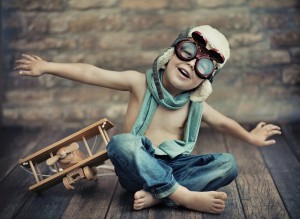 Filipinos call for GV (good vibes) all the time. Indeed, being happy is the opium of the Filipino. They are addicted to it. Ask a Filipino why they need feel-good moments and why they flash their trademark ngiting-aso (dog smile) as much as possible, and you will most likely get an answer like this:
"It's a distraction from all the negative things happening in our country."
Need we remind Filipinos, however, that a lot of the "negative things happening in their country" could be considered to be at least partly, if not entirely, their fault. Are your government officials not representing you? Why did you vote them in? A natural calamity devastated your place? Can you honestly say that you prepared as much as possible for it, and why are you waiting for aid to come instead of picking yourself up?
A drug addiction eventually leads to a high – a state of seemingly utter don't-give-a-f*ck bliss. This happiness that Filipinos want to feel perpetually IS exactly that, what a reputedly emotional people like the Filipinos aim for, by instinct. However, at the end of it all, the outcome is all the same: after the high has passed, they wake up feeling like shit.
Filipinos better start asking themselves then: once their Pinoy Pride personality/team loses, what happens next? Kanya-kanya na lang nanaman? Where are the results of being inspired to strive for greater things? When Filipinos have nothing to feel happy about, do they actually think the world will stop for them? After they come down from their happy place, how do they plan to deal with their not-so-happy realities? Do they try to escape them again with more feel-good moments?
What better time to ponder the answers to those questions than now, because, apparently, the Philippine national team has just lost to Iran in the FIBA Asia finals. I guess, in basketball, heart and fighting spirit are not substitute enough for the height and skill credential which Filipinos lack. If the reactions I've been starting to see on Twitter and FB are any indication, Filipinos have started resorting to the "cope by patawa" – making endless jokes about their "sad situation". This proves what I said about the need for GV, in contrast with dealing with things like defeat and dejection stoically and in a composed manner.
It's long been said that perhaps Filipinos should try their hand at football (soccer). However, it is inarguably more of a team game than basketball is, and the manok na pinugutan ng ulo na pinakawalan sa palaruan (headless chicken released onto the playing field) mindset that Filipinos like to employ in basketball will obviously not work as well in that game. But I digress…
The bottom line is that Filipinos, if they want to really stand tall among the world's best, then they need to build first something that they can collectively be proud of as a nation. This something is not attributable to a single personality or team, but the outcome of a people coming together to make things work. The world is still waiting for that day to happen; this will not be achieved by attaching your entire people to the success of a single entity, nor will it be achieved by forcing yourself to be happy while ignoring the realities that you need to face. It will come from strength and substance of character as a people.
Where is that for the Filipinos, you may ask? Well, they need to build up their self-respect and self-esteem first. Ironically, Pinoy Pride and the "good vibes" thing work against such a goal. Filipinos need to come to terms with THAT reality.
[Photo courtesy: Watchmen Daily, Colipera, and Addicthelp.org]
А вы, друзья, как ни садитесь, все в музыканты не годитесь. – But you, my friends, however you sit, not all as musicians fit.