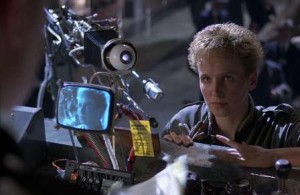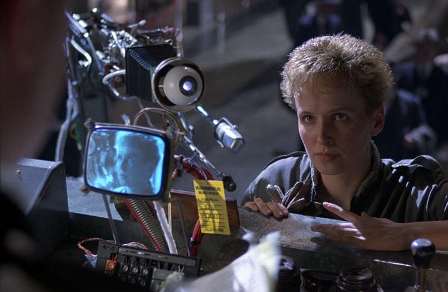 About a week ago, I wrote a column for my regular Manila Times gig praising the efforts of a Facebook group called "Masbate Talks" for taking the ordinary social media group format a couple productive steps farther, and turning it into a model of public attentiveness and interaction with their local government that could easily be copied — to everyone's great benefit — elsewhere in the country.
The government, however, in this case the administration of Masbate Governor Rizalina "Dayan" Seachon-Lanete, apparently doesn't want you people all up in their business, and given the suspiciously pork-flavored cloud of doubt that seems to follow Gov. Lanete around these days, that might not be the best attitude to adopt towards voters and taxpayers. What the group does – mainly through the efforts of the chief organizer, Rigz Estrella, although he has many enthusiastic province-mates assisting him – is produce a monthly "progress report" that quickly summarizes the financial status of the province, the activities of the Governor, Vice-Governor, and individual Provincial Board members during the month, the most popular topics discussed in the Facebook group during the month, and any specific ideas, questions, or suggestions that the group members would like to follow up on with the provincial government.
The first report was posted a week or two ago covering the month of June, and there were already hints that Masbate officials felt themselves caught off-guard by it; the group thread on Facebook detailed a series of unhappy phone calls and e-mails from various personalities in the government, complaining about things like the province's current bank balance being published, the report's having listed the monthly salaries of the elected provincial officials, and most particularly, comments regarding former Congresswoman and now Governor Lanete's alleged involvement in the "pork barrel" scandal. Lanete, as some may recall, was at the top of the list of people from the House of Representatives tabbed in the initial exposés published by the Inquirer, and along with a couple of her family members, earned herself a bit of dubious renown as "the sardine can lady" in the short-lived "anti-epal" fad about a year ago.
Earlier today, Mr. Estrella sent a message – addressed to me, but posted openly on the Masbate Talks page, since "transparency" is a concept that Masbateños, at least those who have not been elected to something, don't seem to have any trouble wrapping their heads around – explaining a bit of a snag he had run into when trying to gather information for the next installment of the "progress report":
I'm already drafting the report or August, so I just called the Provincial Accounting Office OIC Ms. Norie Agunas to get the cash-on-bank for end of July, and she told me that she was reprimanded by Provincial Administrator Jose Tamayo for giving the info for June over the phone. There is now an instruction for her not to give the info without prior request. So I ask, 'How can I make the request? Is it through email?' She has no idea.

So I decided to talk to Mr. Jose Tamayo.

Me: How can I send the formal request?

Mr. Jose Tamayo: You need to send letter of request through a postal mail address to Governor Dayan.

Me: It's fine with me, I can do that. But if I send a mail to Governor Dayan, will she mail me back with the info?

Mr. Jose Tamayo: It depends, because it will still be deliberated by the Finance Officer and approved by Governor Dayan.

Me: That's a lot of red tape for simple info that will not even take a minute to give over the phone.

Mr. Tamayo: Ok sir, you can send request through email.

Me: That sounds better. I can send an email right away.
Oh, for crying out loud. When I see things like this, I marvel at the courteous patience of guys like Mr. Estrella to put up with it. If I were the one asking the questions, Ms. Agunas and/or Mr. Tamayo would be having a very bad day right now, one that in all likelihood I would be inclined to deliver in person. And why is that? If it's not obvious to Governor Lanete and her subordinates, and it apparently is not, the particular piece of information being sought – the province's cash balance – is being sought by the people to whom that money belongs. That information should be delivered to anyone who asks, by whatever means they ask, immediately and with a smile.
Here's a bit of frank reality for Governor Lanete and her government. The Masbate Talks group has adopted an attitude of being thorough and thoughtful in assessing the goings-on in their province, and in interacting with their elected officials in as friendly and productive a way as possible. If I'm not mistaken, I believe even one member of the Provincial Board has realized the potential of the civic model that has been created, and has joined the group herself.
Obstinacy and a misplaced sense of proprietary boundaries will get you nowhere. After all, there are a little more than 11,000 members of "Masbate Talks"; there are not that many of you. And, although I personally don't give myself that much credit, as far as the group is concerned my taking an interest in it (because I know a good idea when I see one), constitutes "national media attention." So here's the deal: You can either set a new standard for ethical, interactive governance through the way you work together with your constituents, or you can be subjected to an intensity of uncomfortable scrutiny that you probably did not imagine was possible. I'd prefer the former, and obviously, so would the people who love their province and want to see it improve. But that's up to you.
I write a column for The Manila Times on Tuesdays, Thursdays, and Saturdays. Most of the energy sector and the heads of several government agencies probably wish I didn't.