I can't really say I am a "nice" girl. I don't put up a sugar-and-spice-and-everything-nice front for nobody and I've perfected a steely unimpressed look that I am able to sport even in front of guys for whom I am supposed to turn sugar-and-spice-and-everything-nice over. That's just me, I guess. I'm a bit old-fashioned and kind of expect the bulk of the risk of rejection to be borne by the shoulders of the male of the species. It comes at a price, however. The competition out there is tough, in a perverse sense. Perverse because the "competition" nowadays comprises women who have no qualms about putting their best assets forward at every opportunity in every situation, if you know what I mean. Uncool. Unclassy.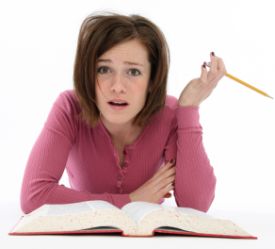 I've noticed a baffling trend, however. It is the hot guys who are seemingly quickly put off by the Ice Queen act while dweeb-like self-absorbed jerks tend to be the ones so quick to read too much into non-existent signals. So I often end up being misinterpreted — sometimes even stalked — by guys who bring out my inner yeah whatever, and given a tragic my-best-buddy treatment by guys who, with just a wee little bit of "encouragement", would've gotten me to… well you get my point. With the earlier (the dweebs), one needs to be really careful: a split-second extra linger in eye contact when saying "good morning" at the office or what you had thought was a normal polite smile flashed while borrowing a stapler can easily be read too deeply into. So one can imagine why it is so easy to acquire a thick layer of taray around here. Sometimes it just makes your day a lot simpler if you don't act too "nice".
Just a quick digression for a short definition of terms first: When I say "hot" guys, I don't necessarily mean physical lookers. For the information of those just coming out of their caves, hot transcends looks nowadays contrary to what the media would have you believe. So when, too, I refer to "dweebs", I refer to guys who are dweeb-like inside and out. That said, I admit that I find no harm in my expecting an inch or two of a height advantage over me even when I'm in heels and the sensation of a chest against mine rather than a round belly against my abdomen when we embrace. Well, ok, while we're at it, maybe a full head of hair to run my fingers through isn't really too much to ask for too.
Back to the point…
Perhaps it is a case of the latter sorts of guys — the ones we are supposed to be flashing our most convincing sweep me off my feet look — being the ones that elicit that look most often from the ladies that they practically expect it at every encounter and are more inclined to take it all for granted, while those who are unfortunate enough to be naturals at attracting naturally steely unimpressed looks from the ladies have built up a formidable wherewithal for drawing out that look from the girls they encounter regardless of the absence of immediate rewards. The earlier are quick to move on at the first negatively-perceived signs while the latter convince themselves that it is all a function of a bit of extra investment — despite the clear signs.
So what's a girl to do? Well, apparently I find myself raised on the treat-em-mean-keep-em-keen school of thought a key feature of which involves filtering out the unworthy and uncommitted before opening the doors to your boudoir. The other school of thought, the lure-them-in-then-sort-them-out approach seems to be the more subscribed-to approach nowadays. Considering my personal situation, I'm not one to provide an unbiased view on which of the two works best. Personally, I'm more of a do-it-right-the-first-time person, which means that I subscribe to the view that when you invest the effort to do all the hard due diligence up front, the more likely you set yourself up for a walk down Easy Street later in life. For those who subscribe to the lure-them-ALL-in approach, well, it seems that for the most part the then-sort-them-out part tends to happen when you are already well down the path beyond the point where an easy turnaround is no longer possible when you realize that it had all become too hard to sort out.
Frustrated artist doing geek for a living.