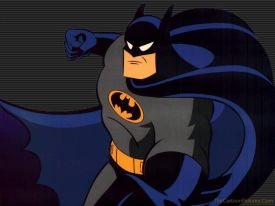 I realized something after seeing The Dark Knight Rises last night. The good guys in most American movies fit the profile of the quiet brooding type while bad guys are characteristically loudmouthed jackasses. Batman, not to mention his alter-ego Bruce Wayne, is the man of the month, of course: dark, reclusive, a man of few words. His nemeses have always been everything but: The Joker, Bane, The Riddler, etc. Is it then because guys are, in general, bad that they tend to fit more the mold of the movie bad guy — yakkity-yak bores?
Speaking of which, guess what I found while looking up Rises on IMDb: a reprise of Mad Max is currently filming and will be starring Tom Hardy (who plays Bain in Rises) in the title role! Add Max to my list of lone wolf quiet types. Mel Gibson in The Road Warrior rocks — quietly! The list continues: Jason Bourne, James Bond (the ones played by Daniel Craig), Peter Parker, and oh yeah: Superman. Superman makes his being a loner quite explicit — his personal residence after all is called the Fortress of Solitude. Go figure.
Then again there's Robert Downey, Jr's Tony Stark in Iron Man. Dang! I hate it when I find exceptions to my generalizations! Tony Stark it seems is a social media jockey's wet dream. Maybe that's why he is a hit. When he suits up, all his social networking technology is in his face, displayed heads-up in his helmet. From what I observe on my Facebook timeline, it is likely that the average male Facebook user aspires to be Tony Stark.
That reminds me of this modern-day dilemma we face everyday. Don't we all "Like" stuff on Facebook just to be polite every now and then? Given the kind of male narcissism we see on Facebook nowadays, that sort of thing has become our generation's version of faking it. If ever they do a remake of When Harry Met Sally, its version of that famous scene will likely be a bit less graphic. I wonder if the Facebook guys have done some research on fake "Likes" and how these impact the quality of the supposedly "targetted" ads they display…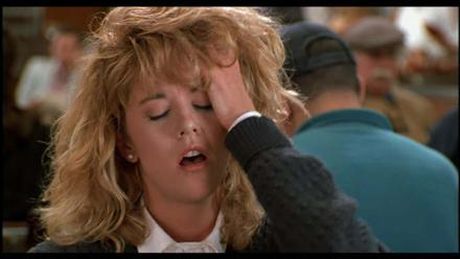 Okay, okay, the character of Billy Crystal in Sally isn't exactly one who fit my model of the movie good guy I painted earlier either.
Frustrated artist doing geek for a living.