April 9 in the Philippines marks the Day of Valor (Araw ng Kagitingan), where in 1942, Bataan as the strongest opposition to Japanese invasion fell. To many of us, it's just another day off from work. On a side note, it kind of feels weird for me to be writing about topics related to Bataan twice in a row.
Aside from honoring the people who died that day 70+ years ago, why don't we also remember the people who are, in a way, fighting and dying for their country men in this era? I'm talking about the Overseas Filipino Workers (OFWs), who have had to endure their own version of the Bataan Death March, albeit much farther in foreign lands. These countrymen of ours have had to endure inhospitable working conditions, and the idea of surrendering their better-off life, just to keep their countrymen back home afloat. Yet how do most of the recipients respond to their hard work? By becoming even more parasitic and dependent on their remittances. If you ask me, this is a slap in the face to the sacrifices that the OFW's have made.
Wag mo ako i-pilosopo. (Don't be a smart-aleck on me.) You might probably say that this day is supposed to commemorate the people who died fighting against foreign oppression. Then, all the more reason we need to not just honor, but help the OFW's, because this time, they're fighting to keep us from succumbing to our self-inflicted oppression.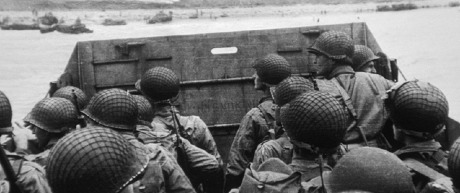 The people who died at Bataan must surely be turning in their graves. They would be aghast to see that their valiant sacrifice has been reduced to nothing but a holiday and an excuse to freeload by their countrymen off their own compatriots' hard work.
Ironic as it may seem, the best way to honor the sacrifice of the OFW's is to lessen our dependence on them. Give them a reason to come back home permanently. This would also be keeping the sacrifice of the Bataan troops from going to waste. That means for us Filipinos stuck here in this wretched wasteland we call "home", it means getting our act together. Get off our asses and look for work. Stop contributing to the problem of ever-ballooning population, and stop taking "go forth and multiply" literally. Stop wasting your money on things you don't need. Your needs aren't being met? Cut down on some of your "needs"!
In other words, we just need to use our brains, and fight the urge to say pwede na yan.
For the government, while they're really not in a position now to create more jobs, they can create the environment that can do so. All roads lead to abolition of the 60-40 ownership clause in the current Constitution. Stop coddling your oligarch friends and open up the Philippines more to foreign companies. Let's see if they still can put their money where their mouths are.
Manufacturing is the base upon which many societies have prospered. We just can't be consumers and rely heavily on imports forever; if one day other countries just decide to lift the finger on us and stop exporting goods to us our economy would crash.
For the Roman Catholic Church of the Philippines, stop getting in the way of progress. Their obsolete way of thinking has had majority of Filipinos denouncing any effort towards development and progress as "evil". They encourage them to go forth and multiply while they themselves remain impotent. They encourage them to do and be nothing in life because supposedly a great award is waiting for them in heaven. They encourage them to surrender their fate to their god (bahala na ang Diyos) instead of taking responsibility for their own fates.
If you ask me, why don't we crucify all our clergymen on that big cross in Mt. Samat?
Honoring dead heroes is not a hard thing to do. Keeping the ones that are alive from dying is much more difficult. Keeping them from losing morale during their battle is what we need to do. We have come so far yet we still have a lot to go. Let not the sacrifices of all our countrymen be in vain.
"Wars come and go, but my soldiers stay eternal." – Tupac Shakur
А вы, друзья, как ни садитесь, все в музыканты не годитесь. – But you, my friends, however you sit, not all as musicians fit.