The health of every individual on this planet involves a balanced coexistence among four major elements in an ecosystem: water, soil, plants and animals; and the fate of human civilization depends on the use-or mis-use of these natural resources. Plant and animal life, being capable of reproduction, are classed as "renewable resources"; but soil, in order to be productive, must be alive with bacteria and protozoa and must contain a variety of balanced mineral elements.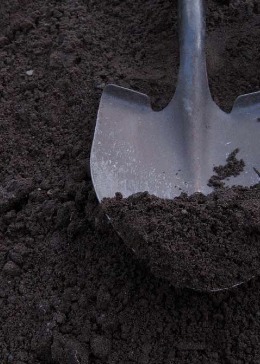 Through the use of fertilizers, man can aid in restoring depleted soil, but we cannot, as yet, make productive soil or "topsoil". It requires nature at least three hundred years to build a single inch of topsoil, which heavy rain or windstorm can sweep away in a couple of hours! Human population thrived because of just a foot or less of topsoil that covers the habitable portions of the Earth. Without it, we will perish…
Nature creates a natural balance among the major elements of the environment. Animal and plant life depend upon an adequate water supply for their existence, while fresh water in turn is made accessible only through the existence of forests and wildlife in the watersheds and of vegetation to cover the open fields. Plants and animals keep one another in check and help maintain the productivity of the soil. Should this natural balance be disturbed, the environmental equilibrium can swiftly tip over and wreak destruction upon all forms of life and turn our planet into wasteland.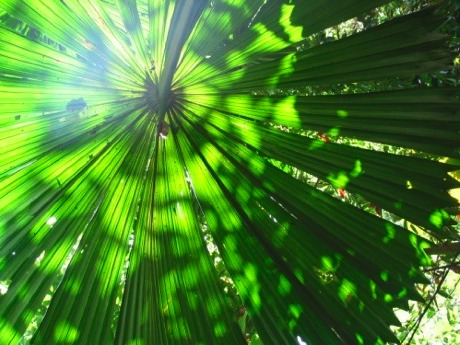 What we suffer today is directly attributable to our lack of basic understanding of this ecological balance. The world is suffering from large scale soil erosion caused chiefly by deforestation, overgrazing, bad farming methods and GREED. Even the richest regions of the world are in a serious plight. Today, it is estimated that there are about eighty thousand acres of land being lost to erosion everyday, and it has become common for a virgin forest to be transformed into abandoned brush land in less than a decade! At this current rate, we stand a good chance of seeing most of the world's land become desert within a century unless treatments of lands and land use are greatly modified.
The Philippines is also headed towards what could most likely be a tragic situation. We have an enormous population that is fast reaching an explosive stage! The National statistics office survey on population for the year 2009 said that there are more than ninety four million Filipinos, and the current population growth rate is 1.8 percent. This means that our population will double in just 45 years. This population pressure invariably demands intensive use of all available lands for agriculture and expansion of settlements. Not surprisingly we are now suffering from serious losses through erosion, food shortages and general exhaustion of our natural resources.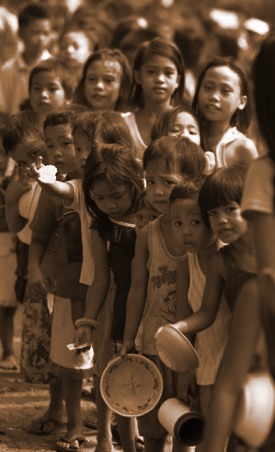 It is almost futile to talk of any permanent solution while we are being confronted by this gigantic problem of ever increasing population pressures in the midst of diminishing productive lands and natural resources. We will fight rather than starve! Indeed, we may face starvation at an undreamed of scale unless measures are adopted immediately to avert this coming tragedy. It is more fundamental and more potent in its inevitable result than any other crisis. Our very survival as a people is at stake.
This seemingly inevitable dilemma can be checked only by coordinated efforts on the part of the government, religious leaders, social scientist (sociologist, economists, etc.) agricultural experts, educators, farmers and every individual's willingness to accept far-reaching measures in grappling with this great problem that we are facing.
"WE ARE ALL PART OF THE SOLUTION"
"We all lived under the same sky, ruled under one heaven…but see things on different horizons"