In recent days, President Benigno Aquino has indulged himself in a continuous lambasting of Supreme Court Chief Justice Renato Corona. In his speech at the National Criminal Justice Summit, he practically insulted the Supreme Court Chief Justice for the whole country to see. Now this is what I call power-tripping. He endlessly stated that Corona is a midnight appointee and that he believes it is unconstitutional despite the fact that his appointment was approved by the Supreme Court. I am glad that Corona maintained his composure because he truly was the better man during that scenario. This is exactly where President Aquino and other Filipinos start generating their conspiracy theories. They think that the only reason why the Supreme Court approved his appointment is because most of them were appointed by the same person — none other than former President Gloria Macapagal-Arroyo (GMA). Hence, on that basis, all the charges filed against her would necessarily be dropped if we are to believe these theorists — like a magician doing magic tricks.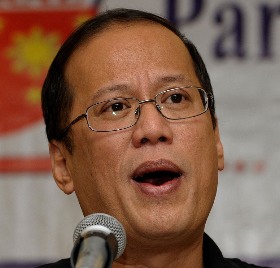 I have never been a fan of conspiracy theories and making assumptions based on nothing.
SUPPORT INDEPENDENT SOCIAL COMMENTARY!
Subscribe to our Substack community GRP Insider to receive by email our in-depth free weekly newsletter. Opt into a paid subscription and you'll get premium insider briefs and insights from us daily.
Subscribe to our Substack newsletter, GRP Insider!
Learn more
There are more important things a country needs to deal with beyond impeaching government officials. I have said this before and I will say it again, even if GMA is proven guilty of all the crimes she has been charged with, it is not going to make the Philippines a better country. You might say I'm a fool for saying this but seriously, I wouldn't be afraid to tell you that you are stupid if you don't realize what I'm going to say next:
What have Filipinos done to Former Presidents Ferdinand Marcos and Joseph Ejercito Estrada? They divested them of their power because people believed them to be corrupt, and that their corruption is the cause of poverty. People rejoiced back in 1986 after "winning" back their democracy having previously suffered under a long dictatorship. But "freedom" is a privilege that shouldn't have even been given to a people who are not capable of thinking. We all know what happened during the Cory Aquino administration. There was no electricity and there were numerous coup d'etats that took place during her term. I'm not even going to expound on what took place back then. Many remember it clearly. What I'm trying to say is that even after getting rid of former Philippines presidents who people thought were a hindrance to progress and whatnot, the Philippines remained the dump that it is.
Do Filipinos focus on the relevant? Apparently not because otherwise, they would be preoccupying themselves more with pursuits that have greater potential for making things better for their country. What needs to be prioritized in the Philippines right now is creation of more jobs. I made the mistake last night of engaging in a senseless debate with someone who said that the economy shouldn't be a top priority. This is a person who had graduated from a university in the Philippines. Now we all know why the Philippines remains a Third World country. Many Filipinos simply do not think.
President Aquino surely does waste a lot of his energy by involving himself in situations unbecoming of a President instead of doing something more concrete from which the Philippines could benefit. I guess his pea-sized brain — or his lack of one — really can't handle something as serious as the economy. It requires know-how which he obviously lacks. If one would look at the situation while removing all malice and conspiracy theories, one will readily see that President Aquino doesn't really prioritize what NEEDS to be prioritized and that the Filipino people are doing the same thing.
If people are eager to believe Corona is guilty, then they should also believe Aquino is guilty too. He is guilty of being an idiot.