Things turned nasty in cyberspace for Filipino starlet Francine Prieto who alluded to the alleged baldness of President Benigno "Noynoy" Aquino III using her Twitter account @fwancheen. Asked by blogger Professional Heckler (@HecklerForever) if she would date the President if he asked her, Prieto tweeted back "Ayoko sa panot" ("I don't like bald men").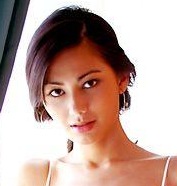 Following that unfortunate quip of a tweet, Prieto was reportedly inundated with hostile tweets coming from users who are presumably fans of the President. A number these (in a form we have become quite familiar with) made derogatory remarks against her person accusing her, among others, of being sexually promiscuous and lacking in breeding — bases, it seems, for asserting that Prieto enjoyed none of the moral ascendancy expected of one who would make such remarks as those directed at the President.
Fans of President Aquino have a long history of resorting to non-sequitur, name-calling and personal attacks. This sort of behaviour had already been observed and well-documented as far back as the presidential campaign of 2009-2010, when supporters of then candidate Noynoy Aquino consistently failed to respond intelligently to the challenging and intellectually-stimulating questions of his detractors. A favourite comeback of Noynoy's fans is to simply accuse those who beg to differ to Noynoy's views of the world as being "paid hacks"…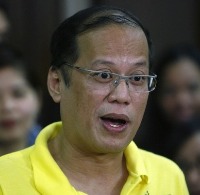 Here's pro-Noynoy logic at work: You criticise Noynoy = You are a paid hack. Full stop. End of discussion.

What's our society gotten down to? You can't have any real dialogue or conversation without being accused or labeled so and so with very little or no basis at all. I really think that [Aquino supporters] are just firing blanks and hoping the noise will scare us, because instead of giving us a rebuttal or use any real ammunition in Noynoy's defense, it becomes easier to just dismiss us immediately.
The commotion drove a reportedly distressed Prieto to consider deleting her Twitter account (which she had already done once in the past). I wouldn't do that if I were Prieto. Big-time celebrity that she is, I would've thought that the adulation she gets and the big bucks she earns would've built a bit of character and hardened her ego by now. Indeed, she would be better off taking all that with a grain of salt. I wrote a while back how Twitter is nothing more than a platform that brokers stampede-like behaviour in its users. Though oftentimes a powerful motivator of mass actions, the emergent outcomes of these do not have much intelligence underlying them…
The remarkable thing is that the power and illusory wisdom of emergent behaviour is generated by what essentially are comparatively unintelligent goals and immaterial physical effects of each individual in the collective.
Of course we can't really expect Ms Francine Prieto to understand any of these concepts. For that matter, neither can we expect any of the same clueyness to come out of the Noynoy fans who attacked her online. But it's all good to know just the same.
benign0 is the Webmaster of GetRealPhilippines.com.