The "shocking" news that the Philippines is actually one of the worst countries in Asia to do business in continues to reverberate among the chattering classes. Yes, personally I'm still getting over the "shock" of such a revelation. It made me re-think investing my personal fortune in a country where the only thing that I'd consider to be truly consistent over the last several decades is in how the national "debates" had remained "droll and unintelligent, focused on the trivial or the irrelevant". Speaking of which, that seminal turn-of-the-century article based on the observations of an "admired Filipino economist, based in New York" nailed key aspects of things about Da Pinoy that dooms her to a long future of chronic economic mediocrity.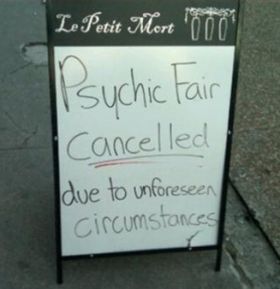 Intellectual bankruptcy
Before we address our financial bankruptcy, we need to address our collective intellectual bankruptcy. While Filipinos made much of their national wealth from shaving off the hair from what is now a largely bald landscape (and then doing a wax job to pick off the roots as well) we are now living off the principal of that archipelagic rape. So the clock is ticking. Unless we become more clever at building an economy that is based less on raking in vegetation and minerals and shipping these off in dinky freighters and more on leveraging ideas and living off royalties for life, we will dip more and more into that other resource we are top-notch at manufacturing in scandalous numbers — people.
But then is there hope along this strategic line?
Intellectual bankruptcy includes inability of our bright boys to come up with the correct formula for solving our economic crisis for many, many years now. The bright boys of our neighbors had recaptured their tigerhood in no time at all. Here's no center to our economic planning. For instance, our experts still have to recognize mass unemployment as the most afflicting and dehumanizing of our problems, translating into, among other things, the lack of purchasing power of the people and hence making it illogical for producers and investors to set up new factories or increase production when nobody is buying.

Nor have we researched on the latest thinking among UN planners: "The defect even in IMF development programs is the setting up of projects that enrich only a few and don't focus on job-creation. The most effective way of fighting poverty is with jobs. Mass low-cost housing, a million a year, by Japanese firms using their surplus steel and materials, BOT, 30 years to pay, 3 years grace period addresses dramatically unemployment. Even squatters can afford P1,200 monthly amortization, 30 years term.
What hope is there when even the brightest of our "expert" "economists" come up with the lamest and most damaging of economic brainwaves. Indeed, the wasteland that is our ill-thought-out export-processing orgy is now a rustbelt that dots the landscape, where the only viable industrial venture involves the manufacture of tennis balls for export to the world's country clubs.
But then is it really because our technocrats suck at being technocrats? Think again…
Lack of seriousness
There's a weird culture in our midst: our jocular regard for our national problems, great crimes, villainous scams and calamities. Note that Filipinos are notorious for making fun, creating a joke of their misfortunes. The cellulars are full of them now. In other countries inhabited by serious and sensitive people, they mount crusades, indignation rallies or nationwide relief campaigns to meet such crises. They would weep or stomp their feet, or explode in anger, or demand punishment for the criminals or misfits. Here we tend to laugh at scams, crimes and natural calamities, as if they are part of the usual TV noon comedy shows, the Pinoy's daily diet.
It's The People, stupid. People make economies and minds make the people that make said economies. What is the nature of the mind of Da Pinoy? The answer to that question, sadly, is ALL of what is in that short paragraph above. The smallness of the above paragraph reflects the smallness of the Filipino mind — one that focuses on the small, the trivial, the irrelevant, the political.
Too much politics
Indeed, when this whole "shocking" news of our place as the pear-shaped girl with the man-hands in a world of tall, thin and leggy economic supermodels, politics was the choice of discourse of our "honourable" politicians…
LAWMAKERS on Thursday took the Aquino administration to task for failing to create an environment conducive to investments, after an international poll ranked the Philippines as the worst country in Asia to do business.
Perhaps. But if anyone hadn't noticed yet, our track record of economic basketcasery goes back decades — centuries even, as the man Jose Rizal himself would attest to when he observed how glaringly indolent Filipinos tend to be.
Why the lack of motivation? Perhaps we do need a good ass-kicking — something many Chinese merchants probably had to resort to to relieve the endless frustration they must have experienced employing the local labour force to do the simplest tasks.
Too much arrogance
Thing is, we did get our shot to do a bit of our own ass-kicking. Trouble is, the newly-empowered Filipino boot ended up the ass of the nearest perceived scapegoat…
Up to this day we lose money daily needlessly from the decision to oust the bases: Everyday we spend millions for years now to patrol China Sea near Spratlys. The US Fleet, partly based in Subic, used to do it for us for free. Now we are negotiating to get billions' worth of naval ships and helicopters and planes to convince the Chinese we mean business in Spratlys. In the first place, the Chinese would never have thought of loitering to the Spratlys if the US military bases were still here.
Take note, this was all written back in the olden days — back in the year 2000. The year now is 2011. Eleven years is a long enough time to learn a few lessons. Unfortunately, Filipinos were too busy quibbling about the thievery and cheating of their presidents and politicians whom they themselves had elected in spectacular orgies of stupidity (which we call "elections") over the last eleven years.
Lack of common decency
So here we are, yet again, huffing and puffing about how much we are ignored by the world's suits despite how wide we spread our legs before them.
If I didn't enjoy writing about stuff like this so much, I'd say this is all just a bit too tiring. But then I should talk, considering that it is not me who has to piss away four hours of my life in Manila's traffic every day or make do with inferior products and services and be made to pay for these at rates that would outrage even residents of some of the world's most glamourous and expensive cities. I don't have to sit back and watch helplessly as a starstruck population go on to elect a boxer or a screaming colegiala for their president or further populate their exhausted land with another generation of half-parented jejemon-speaking load-soliciting, chicharon-chomping, Filipinos whose idea of an investment strategy is buying a lottery ticket or stampeding the next Willie Revillame extravaganza.
At least some job seekers still show up for a job interview in a nice shirt and tie with shined leather shoes. Perhaps the Philippines should take a few lessones from such folk and get back to the basics. Perhaps we should try to put ourselves in the shoes of men who've got money to spend and invest and ask:
What would such men think of a nation that writes lies and half-truths on its CV and presents itself as if employment and investments are things the world owe it?
Maybe all this wailing and gnashing of teeth in the face of the Truth about our dismal place in the hierarchy of the world's financial hotties is an emotional smokescreen we have become addicted to because it obscures the simple path towards economic prosperity that we refuse to take.
benign0 is the Webmaster of GetRealPhilippines.com.