The legal team of former President Gloria Macapagal-Arroyo have ratcheted up pressure on Philippine Justice Secretary Leila De Lima by calling for her resignation in the aftermath of her botched handling of "information" surrounding Arroyo's alleged bid for political asylum in the Dominican Republic.
Maybe she should — for the sake of continued friendly relations with the Carribean state.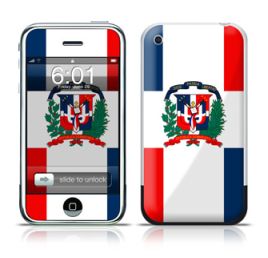 A now embattled De Lima made public this allegation in an interview last Thursday citing an "unverified" text message from "an unknown source". Apparently, this public revelation of said unverified information prompted the foreign minister of the Dominican Republic to issue a formal denial of any such request…
The Dominican Republic's foreign minister […] Carlos Morales Troncoso told The Associated Press in the Dominican Republic on Friday that they have not received an application for asylum from Arroyo.
On account of the administration of President Benigno "Noynoy" Aquino III so far failing to file any charges against Arroyo despite cotntinuously accusing her, her family, and her former government of various "crimes against the Filipino people", the travel-ban that the Justice Department of Malacañang is currently implementing against Arroyo is primarily based on circumstancial factoids at best, including:
(1) A "gut feeling" that there is an intent on Arroyo's part to escape justice…
"Anything is possible. They can always do that. What if tama 'yung hinala namin na this (medical treatment) is just a spectacle to really have a shield for their actual intention na takasan ang mga kasong ito?" De Lima asked.

[Translation: What if our gut feeling is true that this medical treatment is just a spectacle to really have a shield for their actual intention to escape this case?]
(2) Arroyo's travel itinerary (also to be verified by De Lima) which allegedly consists of (a) too many destinations for a supposedly sick person to manage and (b) countries that have no extradition treaties with the Philippines.
(3) Speculation surrounding a meeting between Dominican Republic Ambassador Frank Hans Dannenberg Castellanos. Citing data from the Philippines' "[Bureau of Immigration] database", De Lima took note of the Ambassador's visit "last Oct. 25 to 28" indicating that this visit is being "probed" by her office.
According to Arroyo spokesperson Elena Bautista-Horn, Arroyo did meet with Ambassador Castellanos but not within the timeframe of the "probe" the Justice Department is currently undertaking…
An irked Elena Bautista-Horn denied an online news report that DR Ambassador Frank Hans Castellanos Dannenberg met with Arroyo when he returned to the Philippines in October.

Horn said Dannenberg, along with George Litton, his embassy's honorary consul here, visited Arroyo at her home early this year to inform her that she was to be honored by his government with an order of merit award.

She said Arroyo left for the Dominican Republic weeks later to receive the award in May.
Just taking stock of the above three pillars of De Lima's travel-ban order against Arroyo, it seems that Malacañang is insinuating quite a lot of things about the government of the Dominican Republic (DR) considering that (a) the Philippines' Justice Secretary is relying more on a "BI database" to ascertain a top DR diplomatic official's whereabouts over a certain period, (b) a hypothesis that counts a presumption of an intent to harbour a fugitive blankets an on-going "probe" of said Ambassador's whereabouts, and (c) the person-of-interest in this "case" (assuming for now that there is one) is someone that the DR government had granted state honours to.
I'm not an expert on diplomatic protocol but it seems that a lot of the information De Lima is taking pains to "verify" can simply be requested straight from the proverbial horse's mouth — the Embassy of the Dominican Republic in the Philippines.
According to Arroyo's legal counsel Raul Lambino, all this could potentially be "endangering the Philippines' friendly relations with other countries".
Bottom line here is that Aquino's legal team could have been a bit more rigorous in the way they approached this initiative — by (a) doing their homework and (b) managing the information they make available to the press. For that matter, the whole imbroglio brings to light an even more important question:
Why have no charges been so far filed against the Arroyos despite so many allegations and promises made going way way back as early as the beginning of the presidential campaign of Noynoy Aquino?
Even blogger Ellen Tordesillas, an otherwise staunch critic of Arroyo (though herself not a big fan of Noynoy Aquino) had this to say in a recent article:
Palagi nga kinukumpara ng marami sa ginagawa ni Arroyo kay dating Pangulong Joseph Estrada na ilang buwan lang siya napaalis sa Malacañang nasampahan na kaagad ng kasong plunder at nakulong.

Hindi sana problema ang pagbawal ni Aquino kay Arroyo umalis ng bansa kung may kaso na hindi pwedeng piyansahan dahil kung sa ganun ang korte ang mag-isyu ng hold order sa kanya. Kaso wala.

Ang pinaghahawakan nina De Lima ay ang kwestyunable na memorandum circular na inisyu noon ng justice secretary ni Arroyo na si Alberto Agra na kahit nasa preliminary investigation pa lang ang kaso, pwedeng ilagay sa Watch List Order ang isang tao.

Ginawa nila yun para sa kanilang mga kalaban na ngayon ay siyang ginamit nina Justice Secretary Leila De Lima sa kanila.
My translation of the above follows:
Many now frequently compare how Arroyo in her first few months as President acted swiftly to charge and convict former President Joseph "Erap" Estrada with plunder and have him imprisoned.

Aquino's travel-ban against Arroyo wouldn't have been such a problem if there was a solid legal case against her that could be enforced by Philippine courts. Too bad there is none.

De Lima used a questionable memorandom circular that was issued under the Arroyo Government by then Justice Secretary Alberto Agra that allowed people who were under preliminary investigation to be placed under a Watch List Order.

This memorandom circular was used against Arroyo's own enemies at the time. It is ironic that Secretary De Lima now uses it against Arroyo.
A friend of mine sent me this inspiring piece of advise:
Before you diagnose yourself with depression or low self-esteem, first make sure you are not, in fact, just surrounded by assholes.
That's the best advise one could give to an entire society that had been suffering from low self-esteem since 1946.
benign0 is the Webmaster of GetRealPhilippines.com.