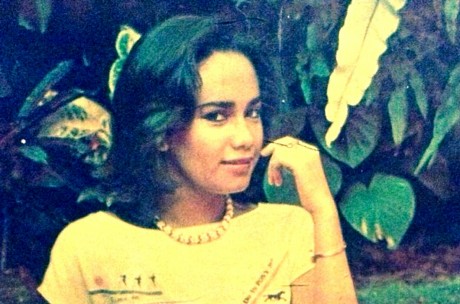 Pepsi Paloma was best known as one of the "softdrink" beauties along with starlets Coca Nicolas and Sarsi Emmanuel in Philippine Cinema of the early eighties. Her career and life were tragically cut short after an unfortunate alleged crossing of paths with comedy stars and noontime variety show personalities Joey de Leon, Richie d'Horsey, and Vic Sotto. Vic Sotto is the brother of now Senator Vicente "Tito" Sotto who himself was a famous showbiz celebrity. The man who was to become Senator of the Republic starred alongside his brother Vic and Joey de Leon in various productions. The trio are well-known for their billing as "Tito Vic and Joey" with d'Horsey often joining them in supporting roles…
Although Tito, Vic and Joey started their trio via Discorama and Student Canteen, it was the sitcom Iskul Bukol that gave them nationwide fame as comedians. Soon after, other TV and movie producers came knocking on the trio's door. In 1979, Tito, Vic and Joey started hosting for the noontime show Eat Bulaga! which was pitted against the more established Student Canteen hosted by their former colleague (and now competitor) Bobby Ledesma. Not long after, Eat Bulaga! toppled Student Canteen from the ratings.
In 1982, Paloma who was aged fifteen at the time reportedly approached then Philippine Defense Minister Juan Ponce Enrile for help, claiming she was raped by de Leon, d'Horsey, and Sotto. Enrile referred Paloma to the law firm Angara Abello Concepcion Regala & Cruz Law Offices (ACCRA) where the late former Senator Rene Cayetano was at the time a senior partner. Cayetano took the job of legal counsel to Paloma in a move that would catapult him into the media sportlight of the time…
SUPPORT INDEPENDENT SOCIAL COMMENTARY!
Subscribe to our Substack community GRP Insider to receive by email our in-depth free weekly newsletter. Opt into a paid subscription and you'll get premium insider briefs and insights from us daily.
Subscribe to our Substack newsletter, GRP Insider!
Learn more
[…] Rene Cayetano first gained prominence in 1982 when he served as pro bono counsel of the late sexy starlet Pepsi Paloma, then 15 years old, who said she was molested by television hosts Vic Sotto, Joey de Leon and Richie d' Horsey.
Apparently Cayetano did not have much of a chance to show off his attack-litigation skills in this case after some sort of deal was brokered behind the scenes…
The case was amicably settled after Vic's brother, Vicente Sotto III — now a senator and personal campaign manager of presidential candidate Fernando Poe Jr. — intervened, prompting the three celebrities to issue a public apology in open.
There was speculation at the time that the fallout from the episode severely impacted Paloma's career after producers would no longer touch the starlet with a ten-foot pole following the incident. Amazingly, the careers in the entertainment industry of the accused continued to flourish despite the scandal (and, of course, Tito Sotto went on to become a powerful Philippine Senator) — a testament to the deeply ingrained culture of impunity in the Philippines. Paloma reportedly went on to hang herself under circumstances which, like most of her life, were presumably "shrouded in mystery".
Could Paloma's descent into showbiz persona non grata status after the close of the case have precipitated a slide into suicidal depression? More to the point: Did the famous comedy trio of Tito Vic and Joey along with D'Horsey have anything to do with a possible blacklisting of Paloma in the industry?
Whatever it was, and if the hands of the Sotto brothers somehow had a place within the "mysterious" circumstances of Paloma's demise, the ultimate outcome — the case simply going away, in every sense of the phrase — certainly favoured the boys in this instance.
benign0 is the Webmaster of GetRealPhilippines.com.