I enjoyed reading a a blog post recently published in ProPinoy.net authored by a certain "bill" (quoted as it appears on the site — not capitalised). In his article, "reThinking Soriano", "bill" makes an intriguing statement that got me thinking…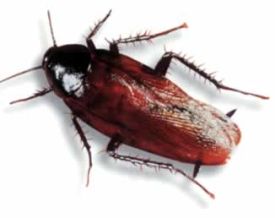 So the question is not, "English or Filipino?" The question is how to live and prosper as one without leaving any group behind or setting them aside. How can they be brought along as equal in status and opportunity without stripping away their uniqueness.
It got me thinking because it raises an even more fundamental question:
Is prosperity possible without one person or a number of them being "left behind"?
The most politically-correct answer to that question is this: It depends on how you define "prosperity".
The model of "prosperity" we are most familiar with is the Western model — accumulating a surplus of production that enables us to both (1) re-invest the surplus to build capital, and (2) spend this surplus on indulgence. I use the word "indulgence" here to refer to stuff that are not essential to basic living (i.e., food, shelter, health, clothing, education, and procreation). For us in our consumerist society, to be prosperous means an ability to buy stuff beyond those basic essentials — that branded shirt, the latest gadget, off-season fruit, a weekend in Hong Kong, etc.
But is this definition of prosperity the only definition? From a purely biological perspective, an organism that "prospers" is one that comes to dominate its environment with its sheer numbers and persistence as a distinct genetic subset over time. Under that definition, cockroaches are a prosperous species. They dominate their niche in the environment and persist despite all efforts to eradicate or even simply "control" them.
Step back from that definition and return to our comfy human-centric perspective and we will dismiss cockroaches as a species "left behind" by evolution as we self-described masters of planet Earth evolved our superior intellects.
In short, prosperity is relative.
More importantly, prosperity is definitely not (and never was) a universal virtue and certainly not an entitlement. As we have shown so far, even when we swing from one relative notion of "prosperity" to the other, we will find winners and losers. Ultimately, someone is left behind when the other prospers.
In our most familiar sense of the term, the "winners" in today's world order are those societies that come out tops when measured using the metrics of the Western (surplus economics) notion of "prosperity" and the losers are those who continue to live under a subsistence (zero-surplus, hand-to-mouth) economy. When regarded from a biological perspective, on the other hand, cockroaches with their sheer numbers and unmatched resilience come out as one of the clear winners while big-brained high-maintenance beasts such as ourselves who fall utterly helpless when attacked or infested by small and often invisible "bugs" are the clear losers.
It's all relative.
And everything being relative is as close to a natural dogma as one will ever get.
benign0 is the Webmaster of GetRealPhilippines.com.