Any Government is quick to associate itself — or worse, credit itself — with statistics that describe some kind of success or achievement for the nation. Even as the Inquirer.net editor struggled to find Filipino "achievements" in 2010, Presidential Spokesperson Edwin Lacierda was busy citing hard figures and associating these to his boss…
After only four months of the Aquino administration, the Philippines' ranking in the global corruption index improved five rungs better, according to the Transparency International.

In a media briefing in Malacañang, Presidential Spokesperson Edwin Lacierda said the recent survey somehow reflects the Aquino administration's determination to promote good governance.
(Lacierda should work a bit more on coordinating with their moles within the Inquirer.net.)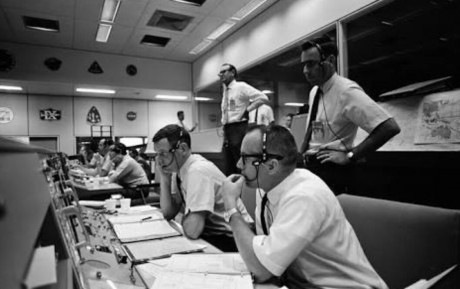 Wouldn't it be fair then to expect a government that validates itself retrospectively using these figures to quantify its vision and goals for the country by defining targets using these figures as well?
Say, for example, that our vision or aspiration is to achieve the current level of development that Thailand or Malaysia enjoys today. A pretty reasonable target, yes? Then using widely-accepted indices, it becomes clear what the quantifiable targets are.
I chose three key areas: (1) corruption – because that is the message of the first part of President Benigno "Noynoy" Aquino III's famous assertion (Kung walang corrupt…), (2) poverty – the second part of Noynoy's famous assertion (…walang mahirap), and (3) economic security – because there is no point in gaining something that one cannot secure.
The following three key performance metrics reflect the above key aspects of our aspirations as a people (more information about these can be found in a previous article I wrote). The whole idea surrounding the use of quantifiable measures is that it makes this whole business of holding people accountable a lot more real. More importantly it could go some way in ensuring certain "Communications" executives think twice before grandstanding about measured "gains" that have dubious causal relationships with their administration's "reform" initiatives.
* * *
[Note data format: Country, Number, (World Rank)]
CORRUPTION – as measured by the corruption perceptions index of Transparency International for 2010. This is a number between zero (very corrupt) and 10 (not corrupt).
As of 2010:
Philippines 2.4 (134)
Malaysia 4.4 (56)
Thailand 3.5 (78)
HUMAN DEVELOPMENT – as measured by the human development index (HDI) of the United Nations Development Programme (UNDP). This is a number between zero (severely stunted) and one (highly-developed).
As of 2010:
Philippines 0.638 (97)
Malaysia 0.744 (57)
Thailand 0.654 (92)
The beauty of the HDI is that it measures overall human well-being in a society along several dimensions and not a single financial measure (economic poverty) that makes the "debate" open to half-witted assertions of how "happy" Filipinos are despite their wretched existence.
REMITTANCES FROM OFWs – as a percentage of the nation's Gross Domestic Product (GDP). Among countries that benefit significantly from remittances from their overseas workers, the Philippine economy has the highest rate of dependency on this source of income. From less than 10 percent in 2002, the Philippines has since become dependent on foreign remittances to the tune of this accounting for 12 percent of its GDP in recent years. There is no point in comparing this to other countries — even China and India — because the Philippines' figure is way way above any other country in the world.
* * *
So what is our goal for 2011? 2012? 2013? 2014? 2015? How about 2016? Do we aspire to be at Thailand's level of development by 2011? Or 2013? How about Malaysia's by 2016?
If so, the quantifiable goals are clear above (and by the way, Malaysia and Thailand have relatively negligible chunks of their economies dependent on overseas remittances). Does Malacanang have as much cojones to set quantifiable targets using these as it has the gall to grandstand about after-the-fact statistical "findings" on a regular basis?
Abangan ang susunod na kabanata…
benign0 is the Webmaster of GetRealPhilippines.com.