If it were up to former President Rodrigo Roa Duterte, yes.
In an appearance on SMNI, Duterte said, ""Magpakulong na lang ako. Kasi wala naman akong… Ino-opress ako ni France,"
He said this in response to ACT Party List Congresswoman France Castro filing a complaint of grave threats against the former president at the Quezon City Regional Trial Court.
Castro, a congresswoman from the leftist party, filed a lawsuit against Duterte, cited Article 282 of the Revised Penal Code and Section 6 of the Cybercrime Prevention Act of 2012. This action was taken in response to Duterte's threat to make her the "first target" of Vice President Sara Duterte's confidential intelligence fund.
Throughout his tenure as president, Duterte frequently issued explicit threats of death and imprisonment towards individuals. Notably, he singled out former senator Leila De Lima, accusing her of involvement in the illegal drug trade in 2016, leading to her arrest in 2017.
Likewise, in his regular addresses during the COVID-19 pandemic, he made warnings of potential arrest for those who refused vaccination, drawing rebukes from the Commission on Human Rights and numerous groups and organizations.
With the conclusion of his presidential immunity, Duterte now faces potential charges under Philippine law, in addition to the impending International Criminal Court prosecution for alleged human rights violations during the drug war.
Despite the loss of immunity, Duterte persists in making pointed remarks on various issues and critics, often during programs such as SMNI, at times echoing a pro-Beijing narrative that advocates for avoiding conflict with China.
Following the subpoena issued against Duterte, he is obligated to appear at the office of the city prosecutor in Quezon City on December 4 and 11.
Castro challenged Duterte to face her during the preliminary investigation saying, "I was hoping that former Pres. Rodrigo Duterte will see sense and participate in the preliminary investigation on December 4 and 11. But his initial reaction as well as his hubris and fear to face his victims indicate otherwise."
Lawyer Harry Roque, the former President's spokesman, seems to have responded to Castro saying, "Now that there's a pending case at the office of the Philippine prosecutor, of course, he will face his accusers and prove that he didn't violate any of our existing laws."
But Roque did not specify whether Duterte will personally face the prosecutors or if a lawyer will represent him.
Thinking about it, would the people waging war on former President Duterte and his daughter Vice President Inday Sara Duterte really want to have them seen behind bars? Wouldn't that martyrize them and possibly galvanize their followers to actions against the current administration?
Then again, given the repugnant and vile tactics employed by the Dutertes and their followers over six years, I don't see their cries of injustice having the same appeals as that of Ninoy, Cory, or even Erap.
Still yet, consider also that the Philippines economic base — at least on the level of imports/exports — is split between the US and China.
We could see political forces dividing between a US backed, communist siding group, mostly located in Luzon as well as parts of the Visayas and a China backed, anti-communist siding group, mostly located in parts of Mindanao.
Civil war? Possibly, if things get bad enough.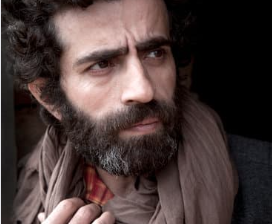 Peace be upon you!
Hello everyone, my name is Oman and I am a Middle Eastern man who has been fortunate enough to receive my education in the United Kingdom.
I am excited to share my political insights on the Philippines, a country that has been my home for the past thirty years.
Having grown up in the Middle East, I was initially drawn to the Philippines for its vibrant culture, warm hospitality, and breathtaking landscapes. Over the years, I have developed a deep appreciation for this beautiful nation and its people, which has fueled my desire to understand and contribute to its political landscape.
Living here for three decades has allowed me to witness firsthand the country's political evolution, from the turbulent times to the remarkable progress it has achieved. I have closely observed the challenges, triumphs, and the resilience of the Filipino people, which have shaped my unique perspective on its political affairs.
Through this blog, I hope to provide a fresh perspective on Philippine politics, drawing upon my Middle Eastern background and British education. I believe that my experiences and insights can contribute to meaningful discussions and shed light on the intricacies of the country's political landscape.