Crickets… As of this writing, Kabataan Partylist honcho Sarah Elago's timeline had no sign of any tweet on the subject.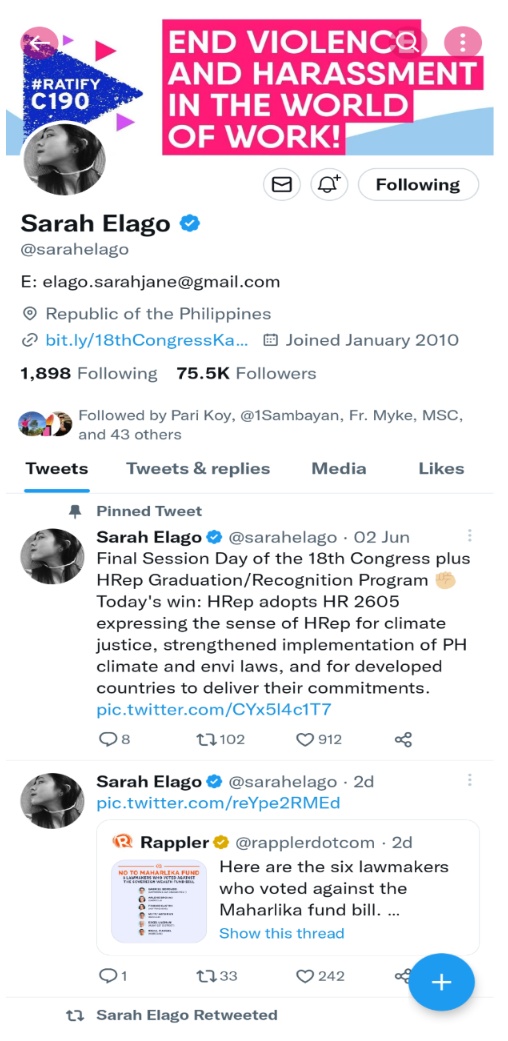 And then there is fellow tulisan Risa Hontiveros. Not a peep from the lovely Senator either.
SUPPORT INDEPENDENT SOCIAL COMMENTARY!
Subscribe to our Substack community GRP Insider to receive by email our in-depth free weekly newsletter. Opt into a paid subscription and you'll get premium insider briefs and insights from us daily.
Subscribe to our Substack newsletter, GRP Insider!
Learn more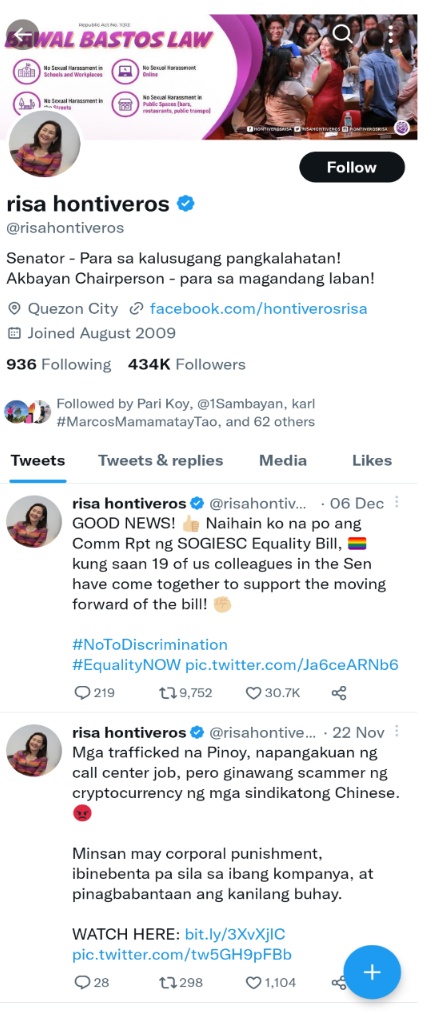 Speaking of lovely, no word on the touchy subject as well from communist "journalist" (now Rappler honcho) Inday Espina Varona as of press time…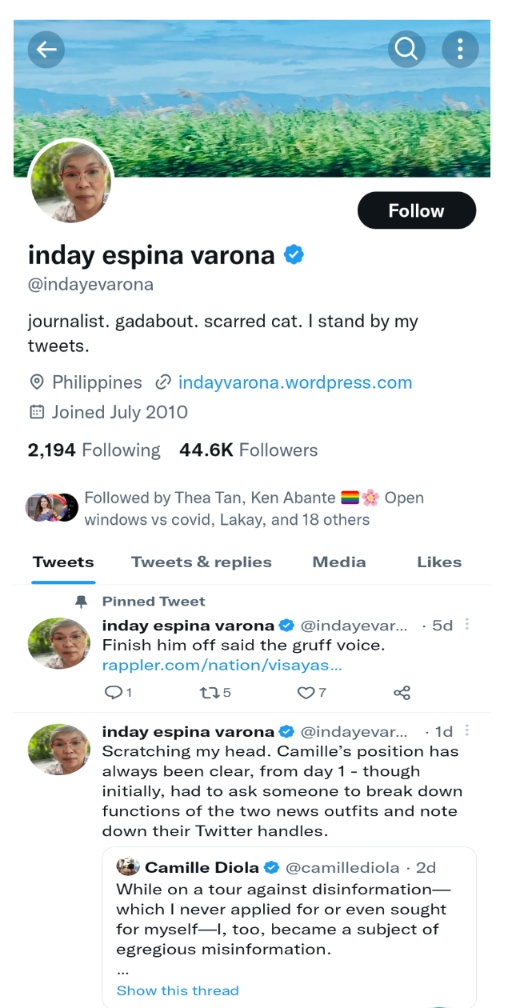 …which is strange considering their comrade Teddy Casino was quick off the mark.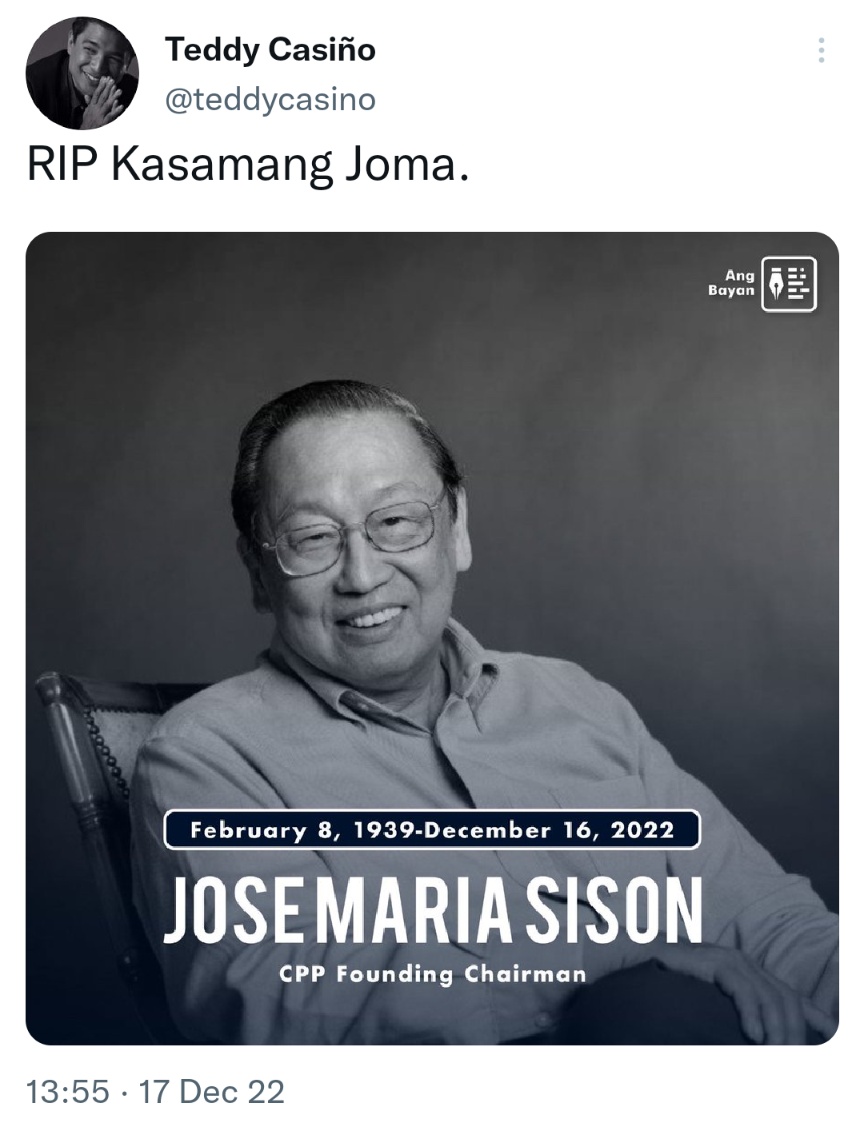 So, what's up with that? Why the silence? It seems to be the biggest mystery of the week considering the passing of no less than the founder of the Communist Party of the Philippines and its terrorist arm the New People's Army (CPP-NPA) is the biggest news of the week for the Philippine Opposition. Such a strange lot these people are.
benign0 is the Webmaster of GetRealPhilippines.com.