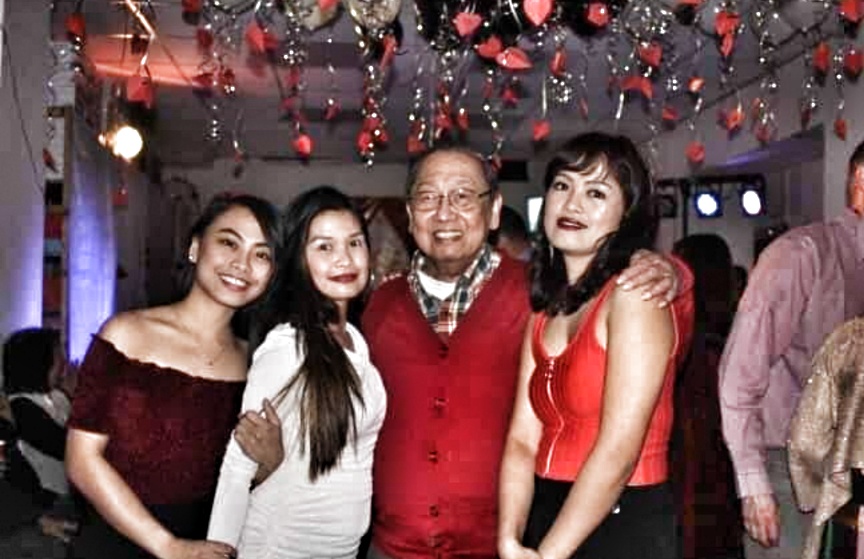 News broke this morning that Jose Maria Sison founder of the Communist Party of the Philippines and its terrorist arm the New People's Army (CPP-NPA) is dead. He spent the last years of his life holed up in the Netherlands very likely fearing for his life even as his comrades sowed terror across his home country's hinterlands.
Sison continues to be regarded as the spiritual and thought leader of a bandit movement that seeks to destroy Philippine democracy through "armed revolution" and establish a "dictatorship of the proletariat" in the Philippines.
Along with the National Democratic Front (NDF) and the terrorist New People's Army (NPA) Sison cited as essential to complementing his so called "armed revolution" the Bagong Alyansang Makabayan ("New Nationalist Alliance" or "BAYAN"). He also cited Gabriela, the "women's alliance", the League of Filipino Students (LFS), and the Alliance of Concerned Teachers (ACT) among others as also being part of this coalition of legal fronts that aim to collaborate towards the overthrow any legitimate Philippine government.
Various media organisations also operate with impunity within Sison's crooked "revolutionary" umbrella. "Legitimate" news organisations Pinoy Weekly and Altermidya, for example, seem to have ready access to the inner sanctum of the CPP-NPA. In the 2017 article "Five Reasons Why the World's Longest Communist Revolution is Still Going Strong", a photo showing what look like armed combatants in "full battle gear" in formation as part of an event marking the anniversary of the CPP is credited to a certain "Boy Bagwis of Pinoy Weekly".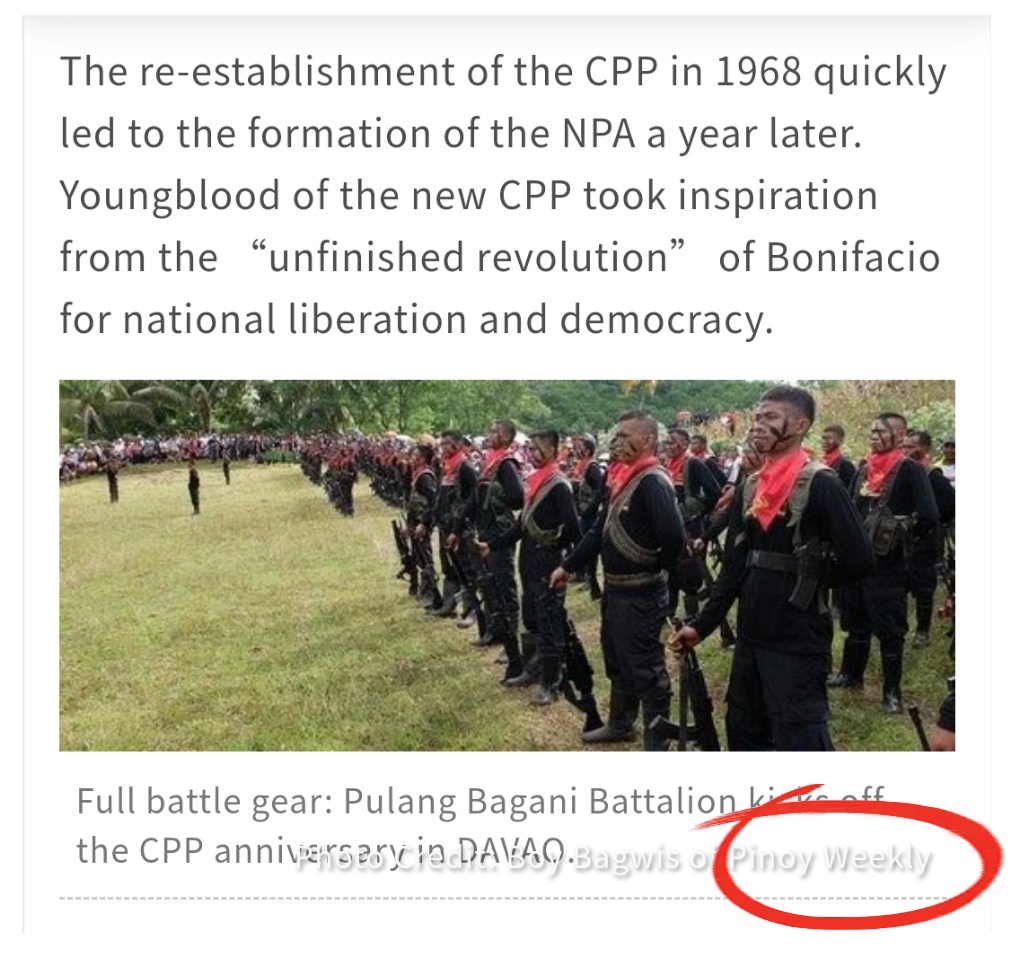 Another photo featured in the same article showing crowds gathered for that same occassion with the iconic hammer and sickle logo of the world's communists in full view is credited to the media advocacy Altermidya.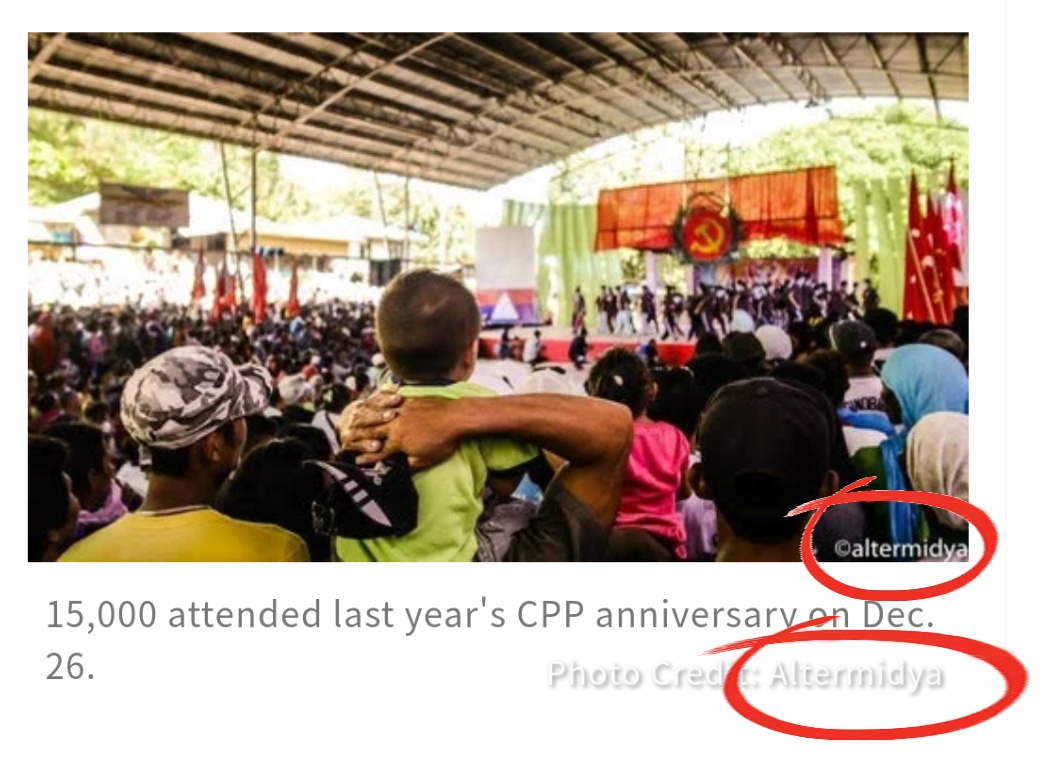 Articles in the Pinoy Weekly website authored by "Boy Bagwis" also exhibit photos that evidently put him in close contact with the NPA as this one featured in the article (title translated to English) "Revolution in the Southern Tagalog Continues" shows.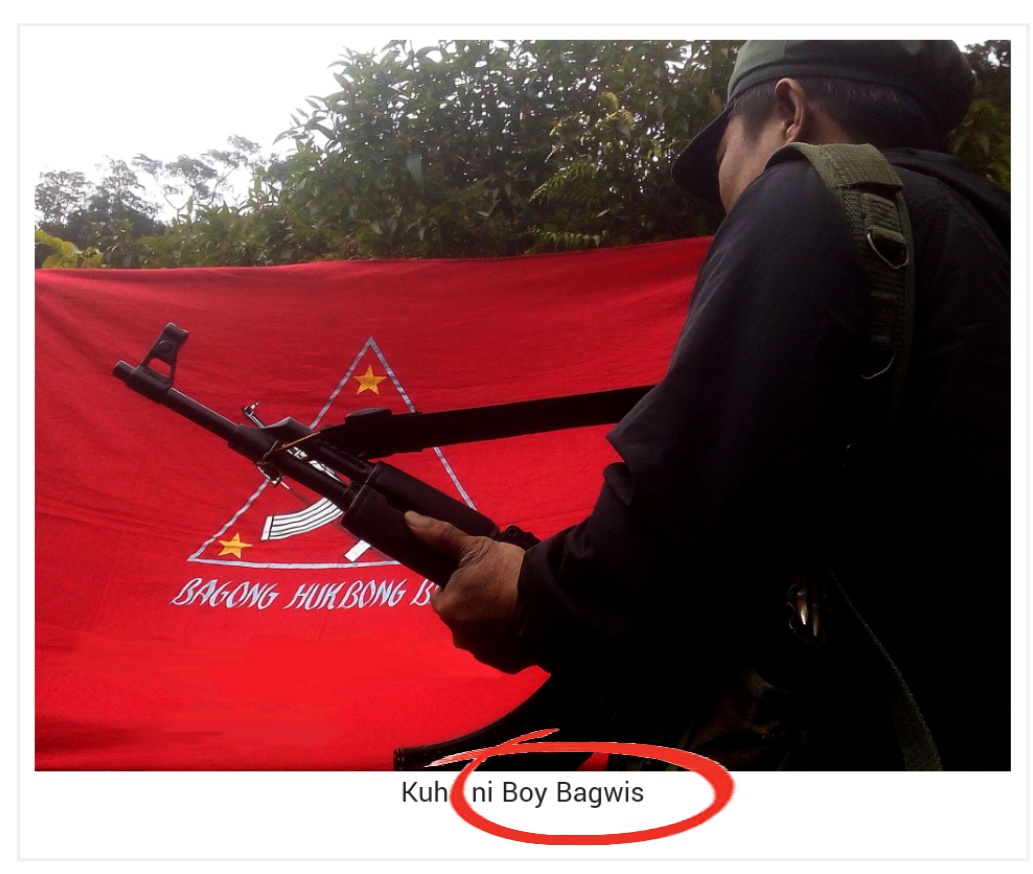 It is clear that the CPP-NPA is an enemy of the Philippine state and the late Joma Sison was its leader. Who will replace him now? More importantly, will any of the "activist" personalities associated with his "legal front" organisations mourn his death openly?
Abangan ang susunod na kabanata.
benign0 is the Webmaster of GetRealPhilippines.com.