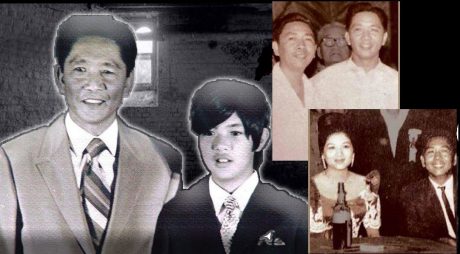 I'll continue debunking myths that I believe are held under the Anti-Marcos mindset. Such myths led Anti-Marcos people to use a black-and-white approach, that the way to keep Bongbong Marcos from being elected is choosing the perceived polar opposite and desperately pushing this figure's numbers up to the point of using the George Bush "if you are not for us you are against us" approach. "If you are not for Leni, you are on the wrong side of history," is so elitist that you could probably inflate millions of dirigibles with this hot air. But anyway, on with my explanation.
1. If the Marcoses will be put away, all corruption in the Philippines will end.
I have written on this before, but this needs reiteration. Based on the assumption that the Marcoses are the sole cause of corruption and that corruption never existed before them, all that is needed is to erase the Marcoses and no Filipino will be corrupt anymore. I'm sure some other Anti-Marcoses find this foolish, but I'm also sure such people who believe these old-school superstitious mindsets still exist.
Obviously, corruption has been present even in times the Marcoses were not in power, such as during the American era, post-World War2/before Marcos and, of course, after Marcos. Indeed, post-Marcos corruption led some who went to the 1986 Edsa Revolution to reconsider their view of history, sometimes deeming Edsa a mistake.
I still hold that corruption comes from the grassroots, the most basic levels of Philippine society. Just look at ordinary people: they pilfer things and even kill each other in jealous fits over love interests without any politicians' influence. If ever ordinary people get into positions of power, they bring their habits from the local situation or their local culture with them. The saying goes, "all politics is local." Thus, corruption is local, too. Even if Marcos never came to power, another like him can still appear.
There is also the idea that putting the Marcoses away means justice will be served and he will be made an example to others. OK, then. But I doubt that even corrupt people will be scared upon seeing it. This is because it is possible that the example will never apply to them. They can even be part of the efforts to put the Marcoses away. Play the angel at first, then reveal your being the devil when you're in power. Corrupt people are not always on the same boat; they can be enemies of each other too.
2. If Bongbong Marcos returns to power, martial law will be declared and killings will be ordered.
Well, it is possible but… does he really want to do that? Saying BBM will do it just because his father did is a ridiculous and illogical connection. He knows that it is a dumb thing to do. The people believing this seem to imply that they have mind-reading powers and know what BBM can be thinking. Also, just remember that Congress' approval is needed for martial law to be declared.
People fear that certain candidates will bring around authoritarianism. What makes you think the others, even those who seem "clean" and "angelic," will not? Again, it is folly to believe that certain people have a monopoly of the "bad elements" in society.
3. If we get all the money the Marcoses stole, the Philippine will become rich and be out of poverty.
This is the mentality that poverty can be cured by giving lump sums to the poor. No, redistribution never solves poverty. As the case of lottery winners proves, people are great at wasting money and can get even poorer than before they won. Also, even if the money was all recovered, there is no guarantee that it won't be squandered and lost again (well, some of it was).
Money won't buy everything we need. All that we need in life has to be reproduced by repeated work. Farmers and livestock raisers have to work continuously to produce that food we eat every day, and we have to work almost every day to buy that food. Filipinos though likely wish to be free of work and have food fly to their mouths. Which will never happen.
Also, BBM said in his earlier interview with Jessica Soho that, though he admits the Marcoses have accounts in Switzerland and such, the numbers were inflated in reports against them and they are not from the Philippines' coffers. This is what Marcos apologists like Rita Gadi also say. Of course, I do hope to know with finality the truth about this. If the apologists' side is confirmed, then there's even less hand-outs to expect.
Money can be lost not only to corruption, but also to incompetence. Even if you remove corruption, honest mistakes and bad decisions even by well-meaning people can still lead to losses. This is why I nowadays strongly oppose strong centralized control wherein you assign people to produce materials without using market dynamics. That is what caused millions to die of starvation in Mao-era China.
4. Trolls are responsible for the resurgence of Marcos popularity.
The Marcos legend had been built over a long time, through stories, opinions and anecdotes passed on through word-of-mouth, offline. The old people will always look at the old days as being better and will associate it with the leader at the time.
Internet trolls likely had little effect on the growth of the Marcos legend. Such efforts depend anyway on what has already been built offline and only serve to affirm what people have already been believing for a long time. Those who are "converts" are likely few.
Even then (1980s) the tall tales were circulating, like that of BBM having actually died and being replaced by a lookalike (probably inspired by Jesus Quevenco, pictured). Saying that tall tales originated only from Internet trolls is wrong. What the picture below depicts has always been the most trusted news source for Filipinos, one that worked even without online communication.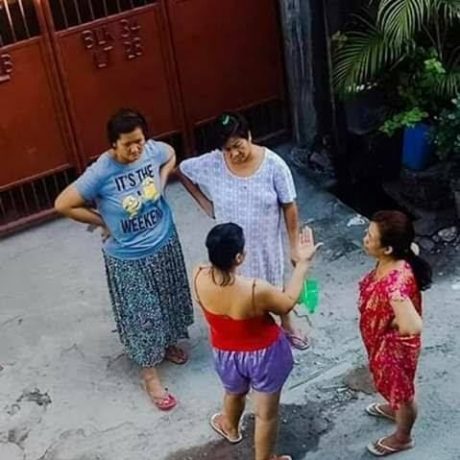 This is why any "door-to-door conversion" attempts will not work.
——————————————
"Converts" to Marcos from the Yellow side were brought about by, as I described above, reconsidering who was on the good and evil sides. Basically, it turned out to be in the reverse for them. They think the Yellows deceived Filipinos and the Marcoses are innocent. Tell them that both sides can be seen as corrupt at the same time, they say no, it can only be black and white. But who parroted "black and white only?" The Yellows. Their messaging (which you can call propaganda) was turned around on them.
I do not go for Marcos myself, the reasons I'm sure everyone knows. But if I were really vehemently anti-Marcos, I would be concerned about the attention being given to Marcos, because it is drawing more people on his side. I would tell them, stop giving him negative publicity as it is still publicity and it is helping him. But, I'm sure the Marcos side would say, don't interrupt your enemy when he is making a mistake.
I was told that big business backs the Pink side. If true, that is even more reason not to choose that side as I believe they would like to enact policies that inhibit social mobility for poorer Filipinos. Actually, it boggles me, as I believe some of Robredo's supporters spoke out against big business' influence in the country before, but now they embrace the opposition candidate when she's supported by big business.
I also do not subscribe to the logic of getting the next most popular candidate to be a buffer against Marcos. I would rather vote according to the candidate closest to my principles. Robredo fanatics still embrace populist methods. They're using the same methods as their opponent, thereby using the same thinking that caused the problem.
Then I hear that I will be on the wrong side of history if I don't vote for her. Even if I vote Abella, Gonzales or Lacson? So be it then. I'm on the wrong side of history for some, but to me, I exercised my freedom and voted for who I want. Not because some misguided consensus dictated on me.
I believe, as my cohorts here do, that what Filipinos embrace as their culture is what actually pulls the country down. And those who seem to be anti-dictators, who may also believe themselves to be "heroes," are the real dictators.