Latest Laylo Report on voter preference surveys conducted the 14th through the 21st February have been released and the numbers are staggering. Administration bets Bongbong Marcos and Sara Duterte maintain their formidable leads over their rival Opposition candidates with 63 and 54 percent of respondents indicating them respectively as their preferred candidates.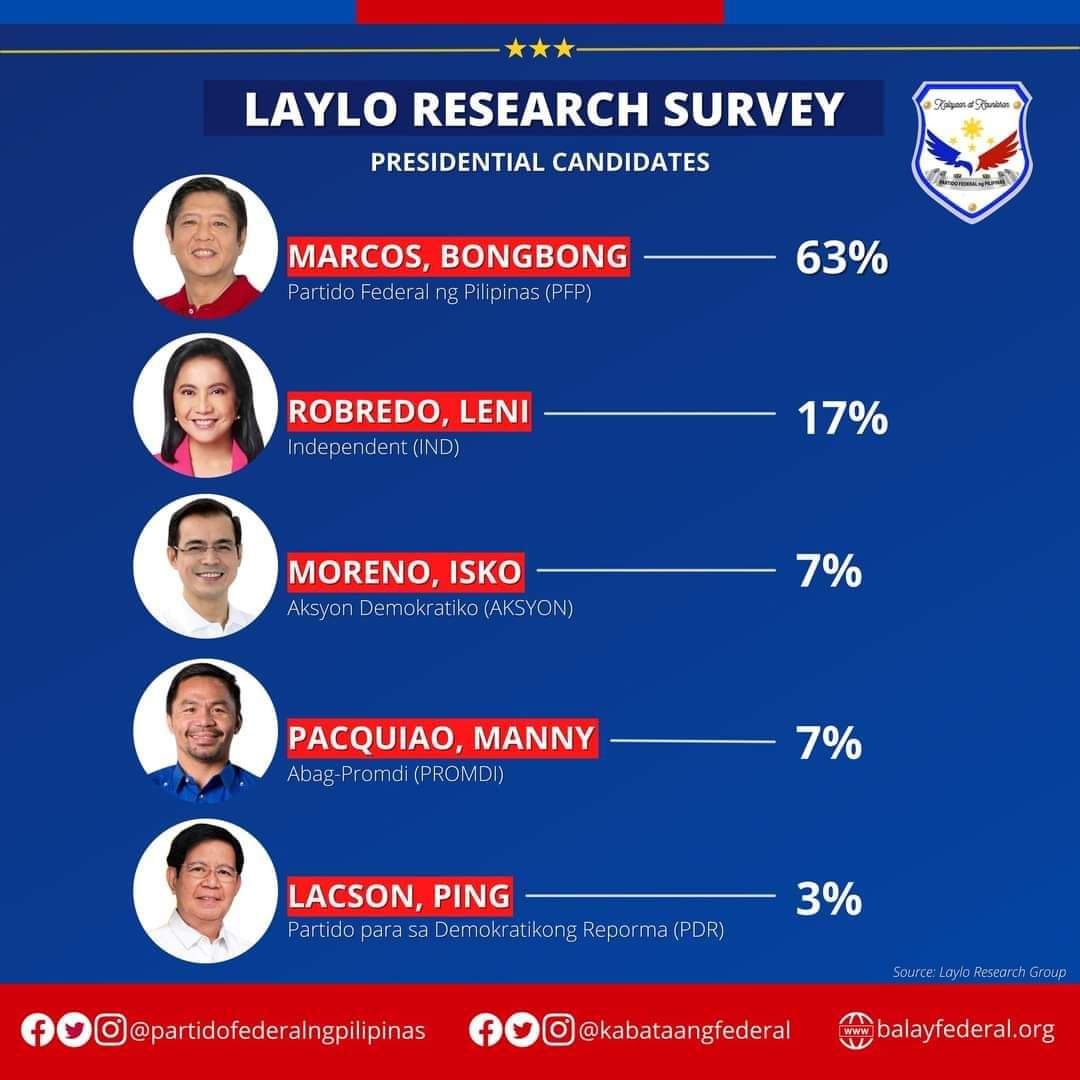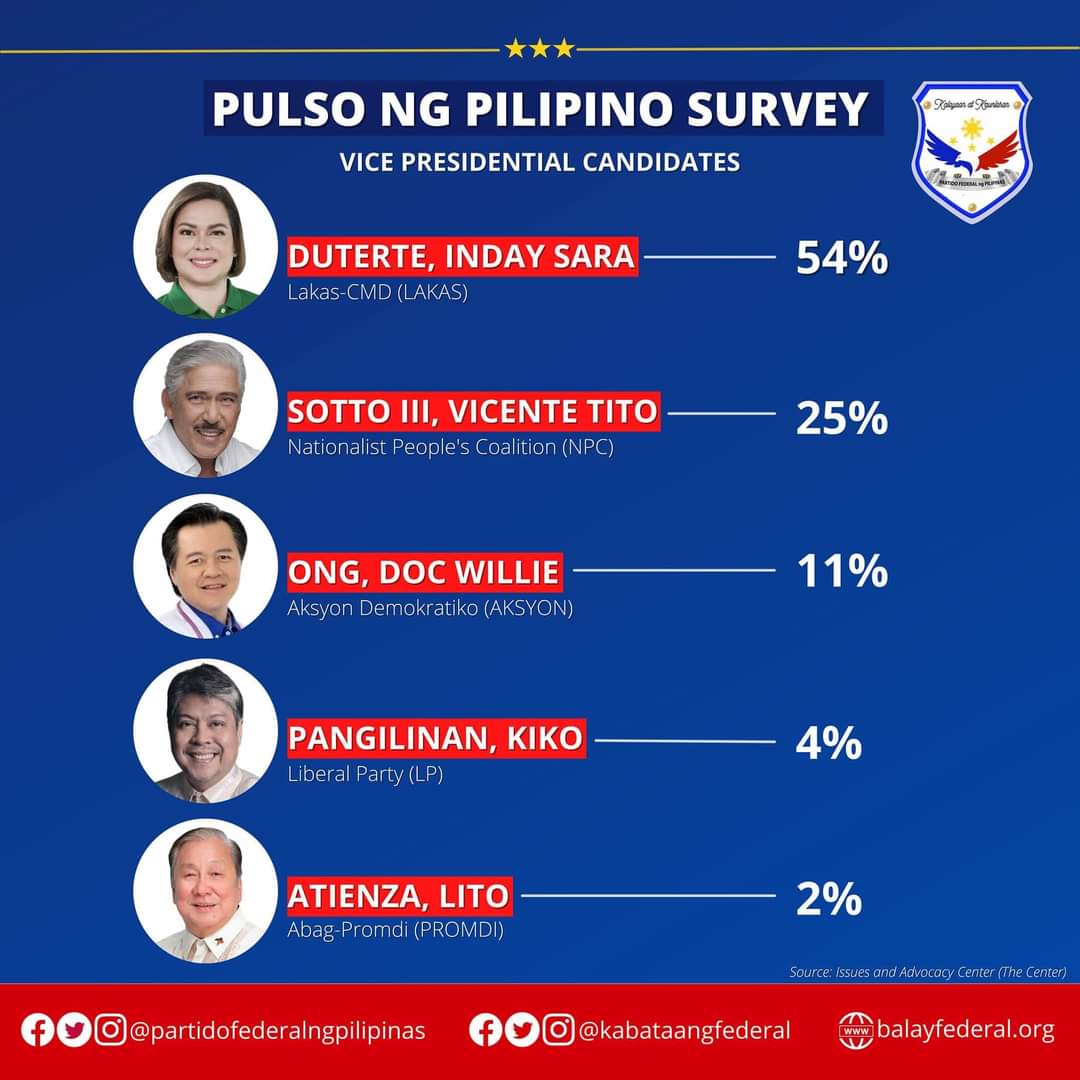 If the survey sample is an accurate enough representation of voter sentiment over the entire nation, Marcos and Duterte stand to win the majority vote if the elections were held today. It also means that Bongbong Marcos will likely go on to be the first president elected by a majority vote since 1986.
One wonders what the Opposition candidates have been doing since the 15th December last year when leaked slides from Laylo survey results showing Marcos attracting a 58 percent preference rate went viral over social media forcing Yellowtard thought leader Manuel L Quezon III to publicly reflect in his Inquirer column on the dismal state of the Yellowtard campaign even then.
[Leni Robredo's] first campaign salvo was beyond a flop. Her latest commercial is better: a friendly but firm, enumeration of her policies for labor. A perfect ad: for a senatorial candidate, since most campaign on only or at most only a few, issues to set them apart. But it is not a presidential commercial. The overarching heart and soul of her candidacy in the public mind still does not exist because it hasn't been communicated.
Laylo Reports are regarded even by the Yellowtards as sound and reliable indicators of public sentiment owing to their relatively larger survey samples. Quezon himself points out, "Pedro Laylo Jr.'s surveys have long been considered credible, a useful counterpart to the two bluechip survey firms, Social Weather Stations (SWS) and Pulse Asia."
benign0 is the Webmaster of GetRealPhilippines.com.