It's not exactly a sight that you'd expect to see in this day and age and in this era of "my body my choice" rhetoric trumping the old your-body-is-God's-property teachings of Roman Catholicism — the religion of fear and guilt. Yet, on exhibit today is a major bloc of the Philippine Opposition — "vice president" and presidential candidate Leni Robredo's people — marching behind an image of the Virgin Mary the way medieval crusaders used to.
Starting #PinkSunday right! Mama Mary leading the way. Natatandaan niyo pa ba ang mga larawan nung dalawang People Power? ?#KulayRosasAngBukas #AngatBuhayLahat
(? Dyul Cainglet) pic.twitter.com/lYKWvBUb40

— Terio Garcia (@terio_garcia) February 13, 2022
What is it exactly that Robredo and her Yellowtard army are trying to tell us? It seems as if they aim to exploit an old primal fear in the hearts of Catholic Filipinos. Hey look at us, we march in honour of Mama Mary. If you are against us, you are against the virgin mother of our lord Jesus Christ. Come between us and our goal to seize power and you risk invoking the wrath of the Almighty.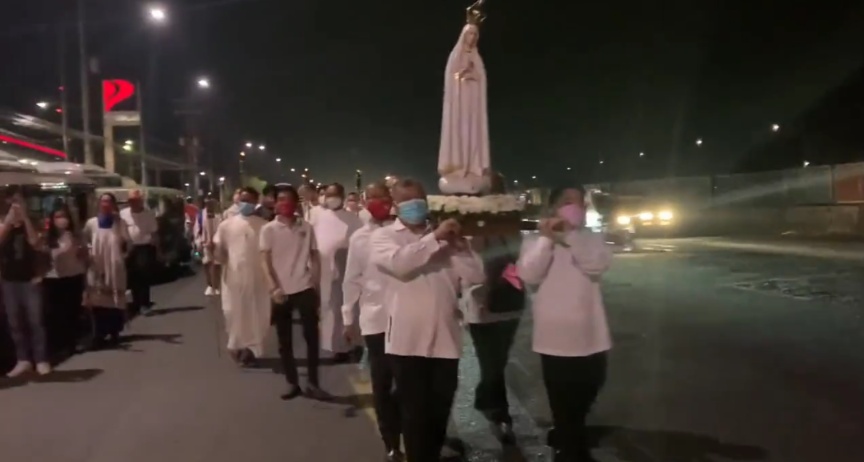 The use of the Virgin Mary as a prop in a dishonest campaign stunt perpetrated by the Yellowtards also raises some confronting questions regarding their ideology. Recall that the pink theme of the Yellowtards this year aims to appeal to feminists and the gay community. So does Mama Mary represent what these communities stand for?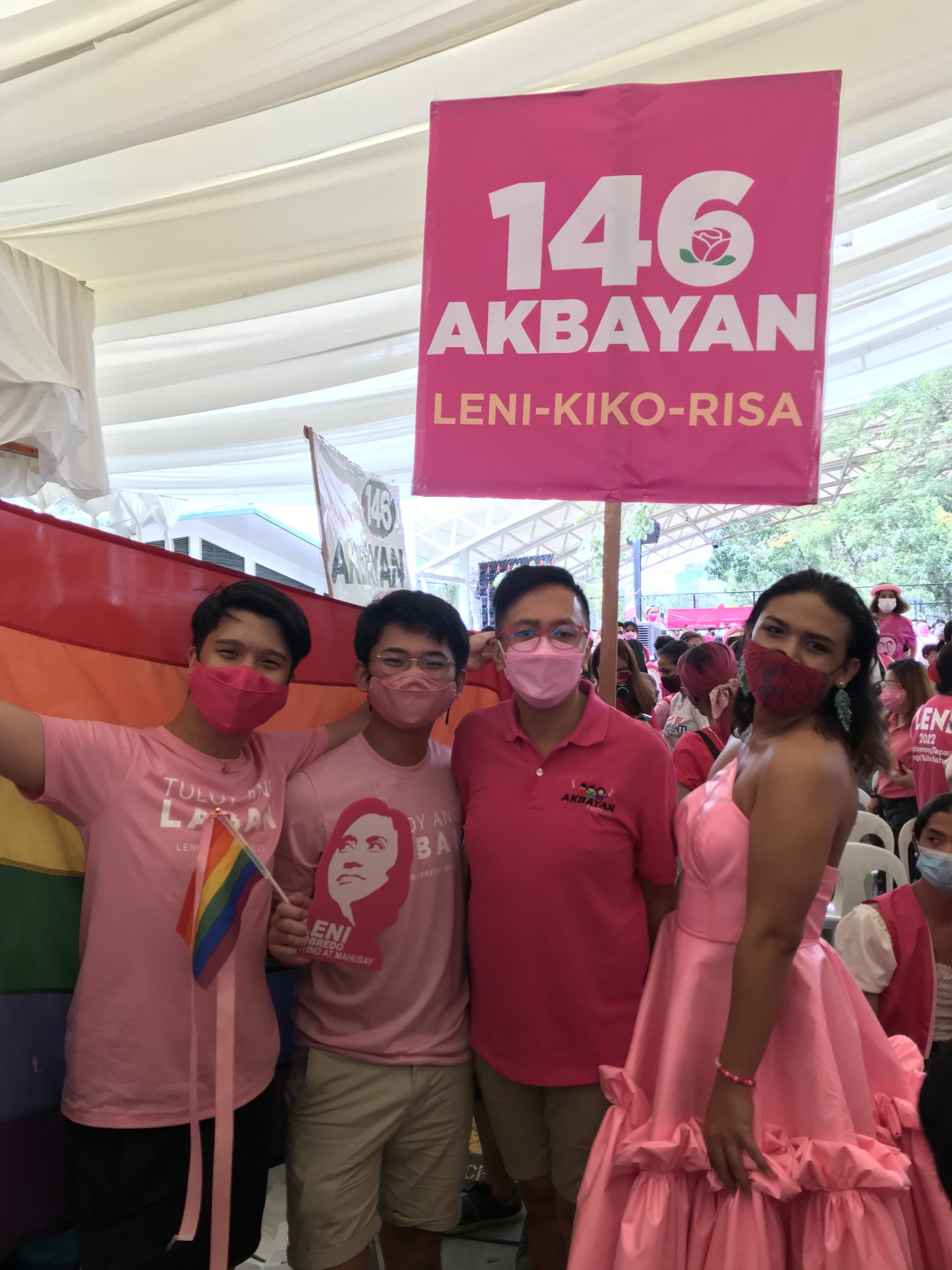 No less than the Pope himself seems to be confused about the position the Church takes on the matter of gay rights and issues. The New York Times in its article "Pope Sends More Mixed Messages on L.G.B.T.Q. Rights" published last year reports…
Nearly eight years after Pope Francis famously responded, "Who am I to judge?" on the issue of gay Catholics, it has become increasingly difficult to discern where he stands on the issue. A growing dissonance has developed between his inclusive language and the church's actions.

The result is confusion and frustration among some of the pope's liberal supporters who wonder whether the 84-year-old Argentine remains committed to a more tolerant church and is simply struggling to grasp the rapidly shifting contours of a difficult issue, or is really a social conservative trying to please everyone.
Publication of the above article follows an earlier report that the Vatican's foreign minister Archbishop Paul Richard Gallagher expressed opposition to a bill that "would add L.G.B.T. provisions to an existing law that makes discrimination, violence or incitement based on race or religion a crime punishable by up to four years in prison." The Guardian reported back then in its piece "Vatican urges Italy to stop proposed anti-homophobia law" that a letter delivered by Gallagher "argued that the anti-homophobia law called into question the church's 'freedom of organisation' and threatened 'freedom of thought' among Catholics".
One wonders then what it is exactly that the camp of Leni Robredo and her sidekick Kiko Pangilinan stand for. Are they really serious about being advocates of the causes of feminism and the gay community? Or are they just using the Church and are exploiting religious Filipinos' primal fear of eternal damnation as a means to achieve their political ends?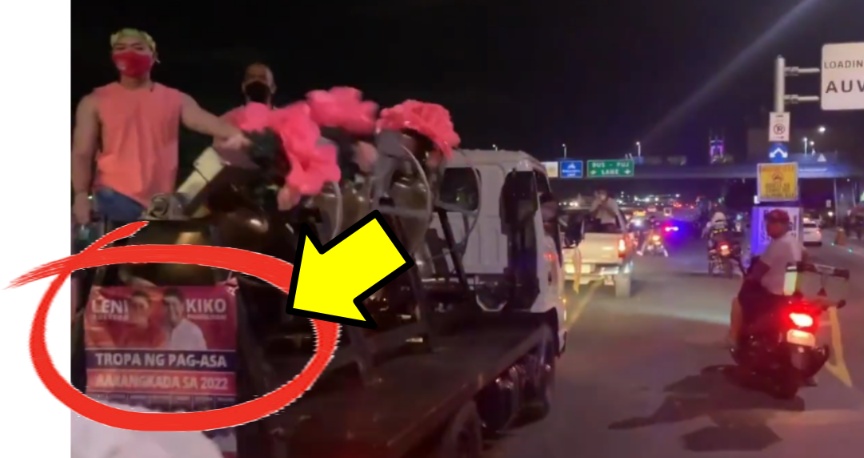 All this goes into further demonstrating just how dishonest the Yellowtard campaign is. Robredo and Pangilinan are grossly-misleading Filipinos into thinking that God is on "their side" and that they are the "good" in a made-up battle between "good" and "evil" in these elections. It's high time Filipinos move on from these sorts of primitive campaign tactics and apply more critical minds to the important choices they make as participants in a modern democratic process.
benign0 is the Webmaster of GetRealPhilippines.com.