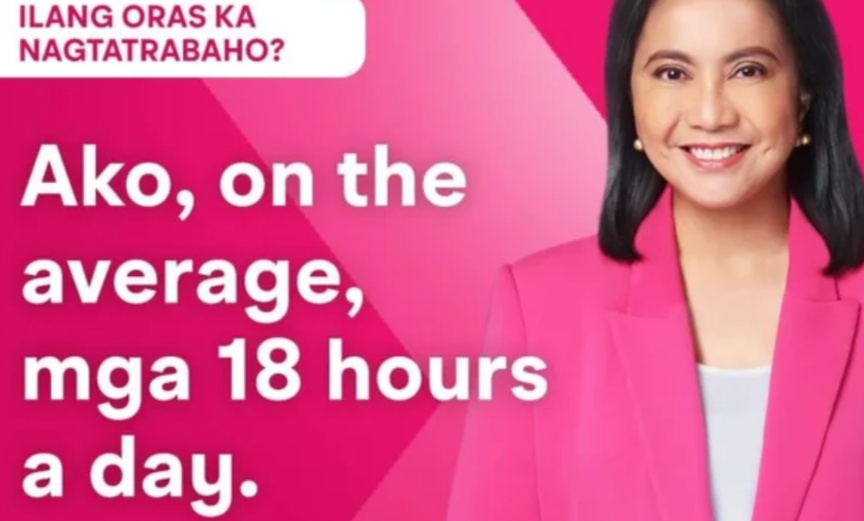 Those who haven't heard of the phrase "work smarter, not harder" are the sorts of people who habitually see heroism in working stupid hours. The underlying concepts applied when wrapping your head around why working 18 hours a day is stupid lies in the difference between the truly prosperous and the merely surviving. It is also closely related to that other phrase that separates the truly wealthy and the merely rich; "don't work for money, make money work for you". There's also another phrase not very familiar to Filipinos: selling hours for dollars. This is essentially the business model of the Philippine economy and which is why it is regarded as primarily a labour-added-value one.
In his seminal essay "A Heritage of Smallness", Nick Joaquin nails the essence of the loser mentality harboured by the sorts of people who are outraged by people who sneer at people who "work hard"…
SUPPORT INDEPENDENT SOCIAL COMMENTARY!
Subscribe to our Substack community GRP Insider to receive by email our in-depth free weekly newsletter. Opt into a paid subscription and you'll get premium insider briefs and insights from us daily.
Subscribe to our Substack newsletter, GRP Insider!
Learn more
The Filipino who travels abroad gets to thinking that his is the hardest working country in the world. By six or seven in the morning we are already up on our way to work, shops and markets are open; the wheels of industry are already agrind. Abroad, especially in the West, if you go out at seven in the morning you're in a dead-town. Everybody's still in bed; everything's still closed up. Activity doesn't begin till nine or ten– and ceases promptly at five p.m. By six, the business sections are dead towns again. The entire cities go to sleep on weekends. They have a shorter working day, a shorter working week. Yet they pile up more mileage than we who work all day and all week.
The difference? Capital. First World economies are capital-intensive. Labour is just another natural resource that Filipinos are pathetically dependent on. Rather than use labour to build capital we merely sell hours for dollars. Perhaps Filipinos will increasingly become highly-paid employees thanks to more foreign investment and more foreign-owned capital (like multinational corporations) finding homes within their country's borders. But unless Filipinos become a society of better (more skilled and productive) workers, more adept at making nice things, and more innovative at creating new markets through the development of new products, services, and processes, they will remain a fundamentally poor society.
Examples of fundamentally poor societies with people enjoying high incomes can be seen in oil-rich countries like Saudi Arabia and Brunei. These two countries own the oil within their territories but rely on foreign expertise and capital to convert these resources to financial wealth. Oil, after all, is a worthless resource without the demand created by technologies that require it as fuel. Those who grew wealthy on the back of Arab oil were those who capitalised technologies and built vast industries fueled by this oil. While these societies that built oil-hungry economies became open, liberal, and free-market First World societies in the true sense, Saudi Arabia and Brunei remained backward authoritarian fundamentalist states despite being awash in cash.
Like Saudi Arabia and Brunei, the Philippines also struggles to develop a smart society built on technological innovation and engineering excellence. Unfortunately, the Philippines lacks oil so it cannot get rich in the same easy way that Saudi Arabia and Brunei did. The closest resource to oil the Philippines has are warm human bodies and this is what it exports in vast quantities to the tune of an estimated 10% contribution to its economy. Like oil, employment of warm Filipino bodies is dependent on the deep industrial bases of countries that import this commodity. In short, oil and labour pool wealth is only as good as the demand created by advanced societies and their vast technological and capital bases.
Still think working 18 hours a day is smart or even noble or heroic? Think again. The notion that working stupid hours like that is something to be admired was created by all the two-bit "activists" who propagate the idea that hard workers are anything special. If this was true then all the Philippines' "hard workers" would be highly sought-after and paid commensurately for that "special" ability. The truth is, money is the most reliable measure of value and the fact that the opposite is more the case with regard to Filipino "hard workers" — that they are paid peanuts — is the truth Filipinos need to learn to handle if they are to get on the right path to building a strong and prosperous nation.
benign0 is the Webmaster of GetRealPhilippines.com.