Manila Times columnist Bobi Tiglao shared in a Facebook post yesterday what he later writes in his column today "Isko, Leni studies confirm Marcos Jr. is way ahead" is a report on a focus group study commissioned by the campaign team of Yellowtard presidential candidate Leni Robredo. The full slide deck of the report is available on Tiglao's FB post and it provides really detailed insight into what is behind Robredo's failure to launch and what fuels her rival presidential candidate Bongbong Marcos's stellar resonance with a large chunk of the voting public.
In three points, the study researchers clearly outlined the objectives of these focus groups which they conducted with "Class D and E" registered voters of Metro Manila aged 20 to 40 years old, who are "committed and soft voters" of Bongbong Marcos:
(1) To understand [the] journey on how and why they [came to] support Ferdinand Marcos Jr. (BBM)
(2) To see what arguments could possibly diminish or erase their support for BBM
(3) To test their openness to supporting Vice-President Leni Robredo
The insights gleaned by the researchers paint an unsurprising picture of what Robredo's campaign strategists are up against in terms of changing perceptions — both of Marcos and of Robredo — among Marcos's supporters and crafting a way forward to achieve this. The following slides from the report summarises key terms used by focus group participants that were noted by researchers.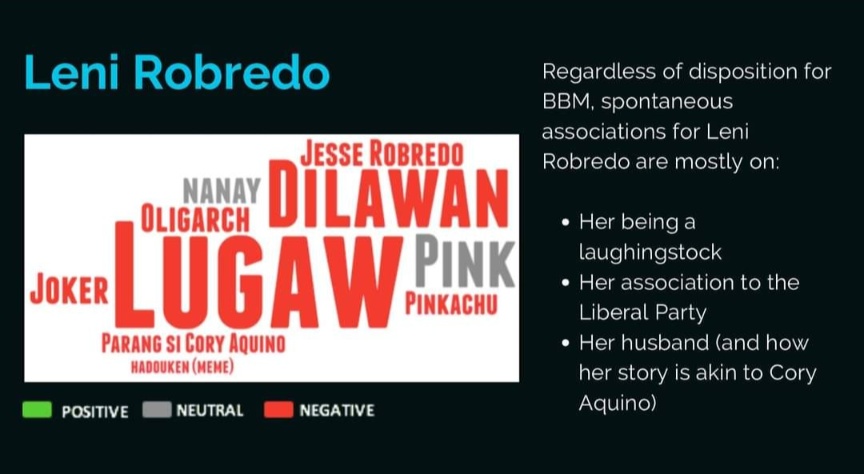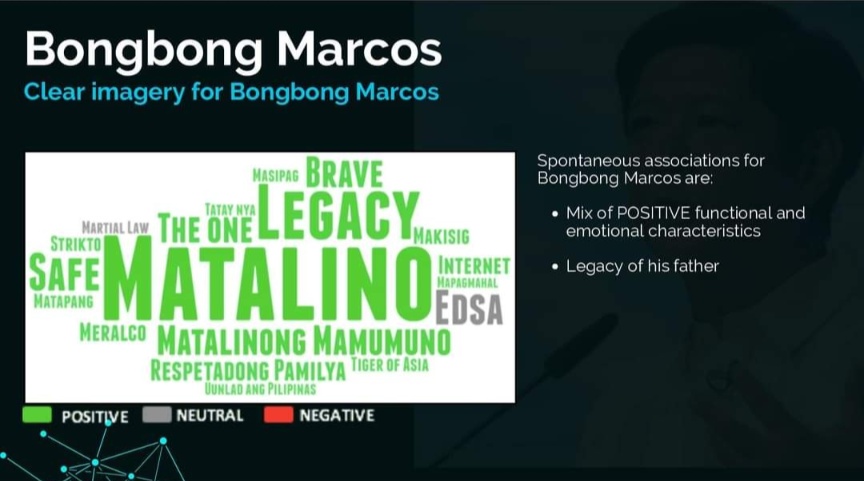 Most notable are the negative terms associated with Robredo that are clear indictments of the dysfunctional messaging that characterised her campaign over the last six to eight months and the PR stunts she engaged in over the five years of her term as "vice president". Her "Lugaw Leni" persona which was one of her longest-running brand awareness campaigns (launched during her "response" to the Taal volcano eruption in early 2020) evidently did the most damage. Amazingly, this piece of collateral persisted into her current "KakamPink" campaign where serving lugaw (rice porridge) to supporters remains a cornerstone activity of her sorties.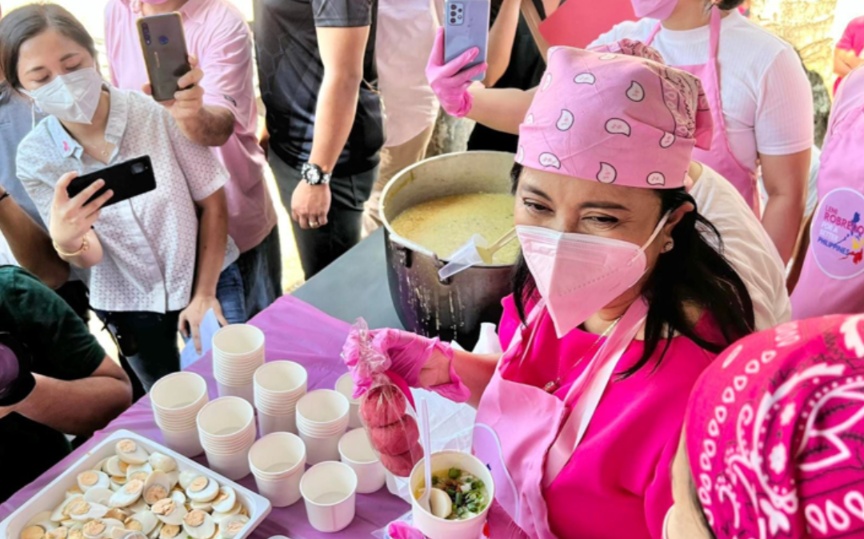 Coming in second in the list of failed Robredo personal brand development initiatives is her legacy as a minion — no, leader — of the utterly-discredited Liberal Party of the Philippines. Robredo ran as the LP vice presidential candidate in 2016 and, also under the LP flag, endorsed the ill-fated Otso Diretso senatorial coalition in 2019. Despite sad efforts at recolouring her brand to the Pink of her campaign today, Robredo remains, at her core, a Yellowtard.
Third and final is very likely the single most damaging stunt of all due to the size of the destruction it wreaked on her campaign over a relatively short time frame (compared to the damage cause by the first two that is was spread over years). This medal of infamy in the annals of the PR profession belongs to Robredo's astoundingly crude hadouken TikTok video.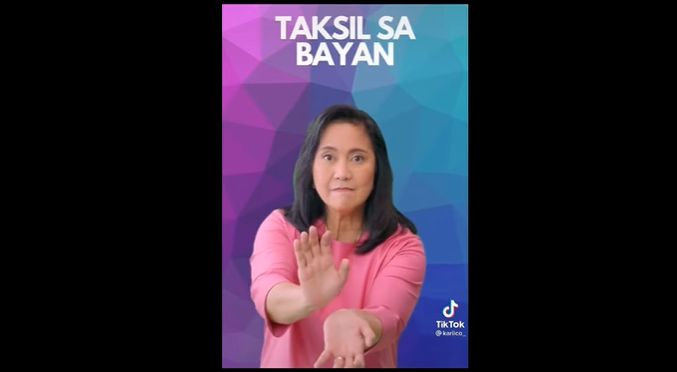 We wrote back then amidst the fallout in the aftermath of this catastrophic stunt…
Some Yellowtard partisans and "activists" expressed dismay over how these stunts may actually be setting back the "cause" and bringing across the wrong message to voters whose preferences they seek to convert to their camp.
The research shows that the majority of the work the Yellowtards need to do over the remaining campaign period is to undo and correct the damage caused by their own work. Can they do this in the less than five months before Election Day? The report provides some food for thought on the way forward…
• While people feel [Bongbong Marcos] is as brilliant as his father, it is not actually the case
• If there is a need to harp on martial law, it should come from someone credible and who experienced it firsthand
• [Leni Robredo] might need to refrain from voicing her opinion against BBM as it only makes him more 'kawawa' and gain public sympathy
Nonetheless, the researchers go on to spell out some "viable methods to attack BBM".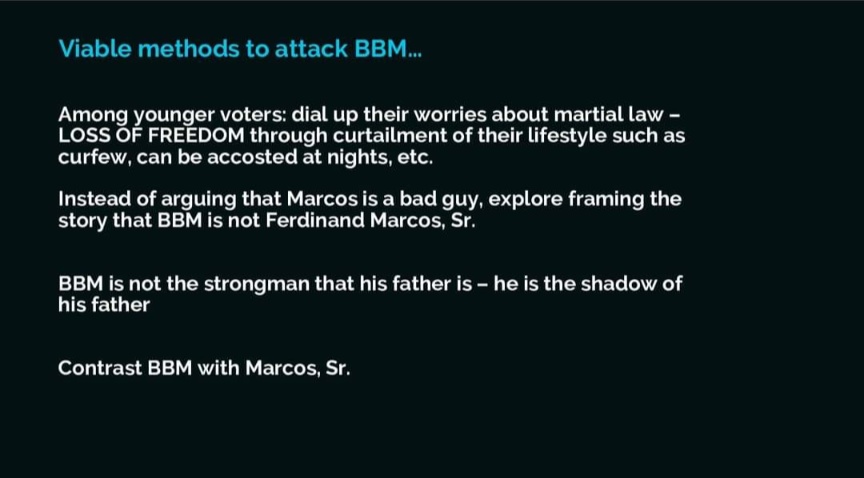 Given that they now have a treasure trove of "research" on how to beat Bongbong Marcos the steps they will take next and the shrill internal conversations that will erupt within Yellowtard echo chambers will be an interesting show to sit back and watch over a couple of beers. Can the girlettes and manlets of Team Leni Robredo read the map spread right before them? Can they even read maps in general? Abangan ang susunod na kabanata.
benign0 is the Webmaster of GetRealPhilippines.com.