C'mon, you really think making lugaw (glutinous rice gruel or porridge) a pillar of your political brand will make you come across as makamasa (for the masses)? Think again. Feeding lugaw to "the poor" only goes further to reinforce the patronising manner with which the Philippines' upper classes regard the masses. Presidential candidate Leni Robredo's lugaw campaign is just as patronising as her pal Mar Roxas's was back during his own bid for the presidency.
A recent photo featuring essential ingredients for cooking lugaw packaged into campaign paraphernalia for Robredo's campaign is being passed around on social media and attracting ridicule.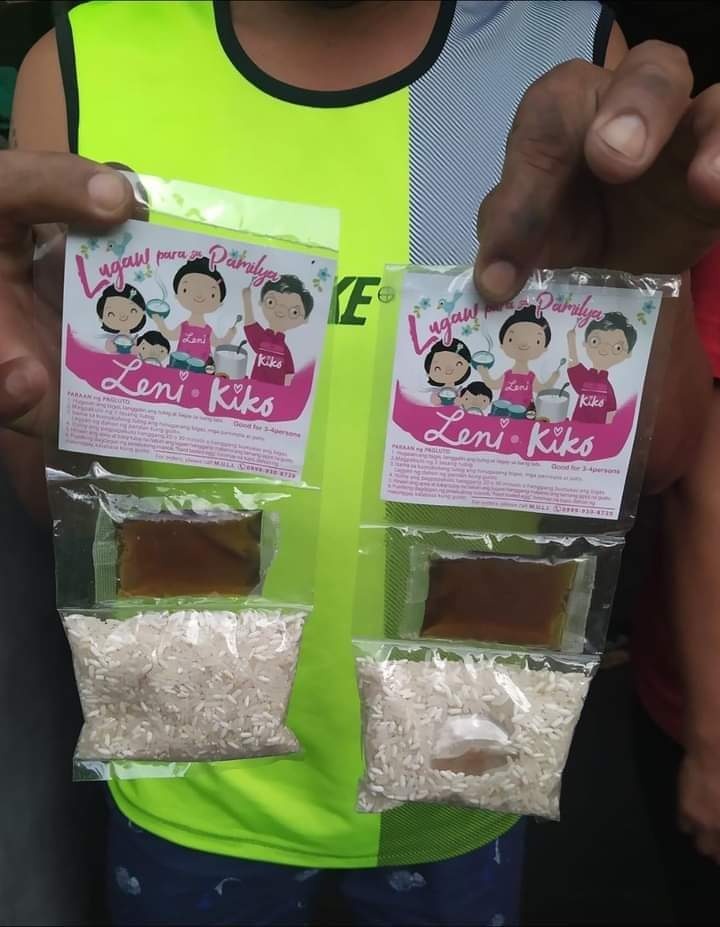 The photos only served to further highlight the impoverished notions of nutrition that likely date back to the end of World War II. That they haven't changed much in 75 years is telling enough. That Robredo's campaign contributes to its persistence is downright disturbing. It's as if Robredo is telling Filipinos, lugaw is your saviour and we are here to serve you some.
This is perhaps the reason why Robredo serves this impoverished meal with a smile.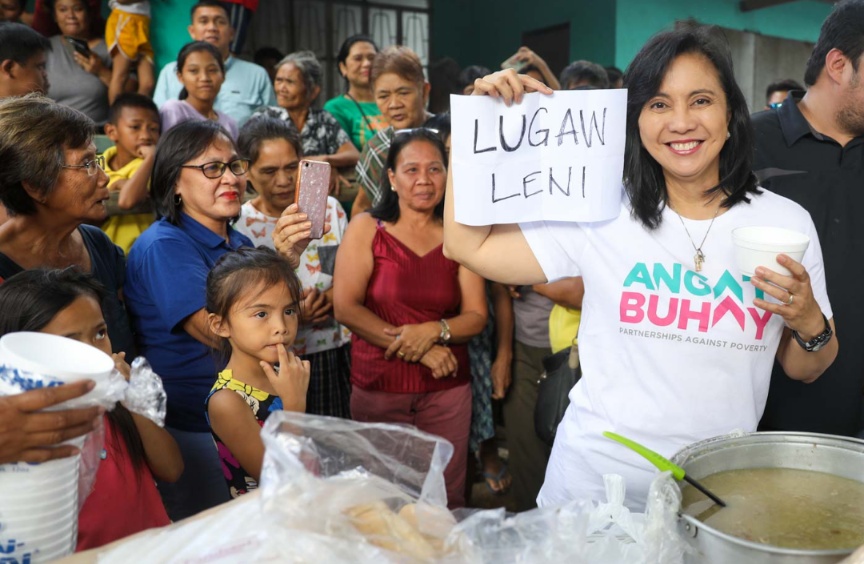 What kind of message does feeding lugaw to people who, on many occasions, very likely don't have much else in the way of other options available to fill their stomachs? For most members of Robredo's campaign team, lugaw is a mere tool for signalling their temporary solidarity with a community whose votes they desperately seek to attract. But like the way lugaw is rapidly-digested and, as such, does not alleviate hunger for long, Robredo's campaign is a hollow and dishonest distraction that creates only an illusory feeling of hope that just as rapidly fades when the circus leaves town.
benign0 is the Webmaster of GetRealPhilippines.com.