Cars don't elect presidents. People do. That is perhaps the big lesson members of Leni Robredo's camp have been learning over the past week. It seemed at first that Robredo's #KakamPink titas enjoyed a big head start with their chi chi motorcade of, well, motor cars snaking their way through various hinterland roads. One of these circuses claimed 4000 to 5000 such vehicles being jammed into a scenic road in Bicol just to display the pinkness of the movement — a stunt (if the numbers are true) that most likely will have disrupted the day's vital traffic of goods and services in and out of town.
Weeks of pink motorcades given preferential mileage by Big Corporate Media, likely lulled the Yellowtard "thought leaders" into false senses of accomplishment — not surprising considering that they rely on their own choir for validation preferring to ignore cold facts from third parties. Last week didn't end quite well for the Yellowtards, or rather this week didn't see them off to a happy start on account of scenes of a vast sea of people — not cars — from a rival camp emerging and making waves all over media at the crack of dawn Sunday morning.
There was also an aerial photo, making it quite evident that this was an activity participated in by actual people.
Compare the human density exhibited in the above Ilocos Sur activity and the nature of the vehicles used. Clearly, the numbers were representative as were the vehicles — most ordinary Filipinos get around in motorbikes and not those big pickup trucks and SUVs used by the Yellowtards.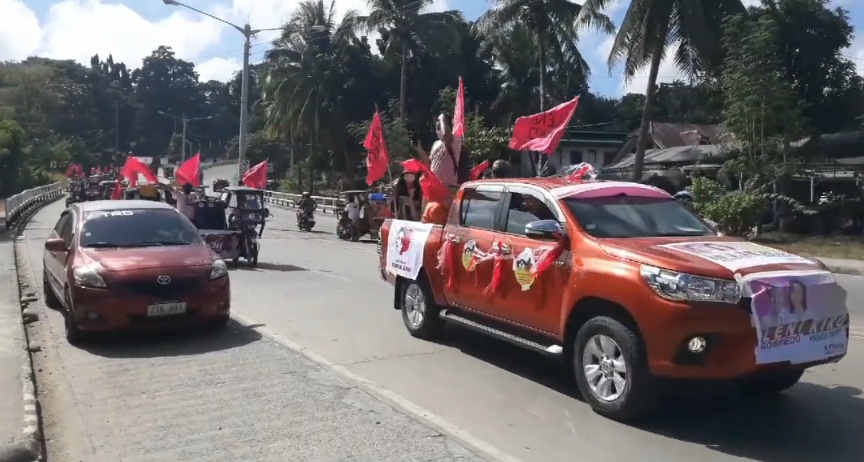 Motorbikes make it real because they represent a practical asset to the average Filipino. Case in point in how the Yellowtards just don't get it and, as a result, come across as sad elitists is in this ill-thought-out notion of a "Skaters for Leni" group. Skates aren't really something most Filipinos can relate with nowadays…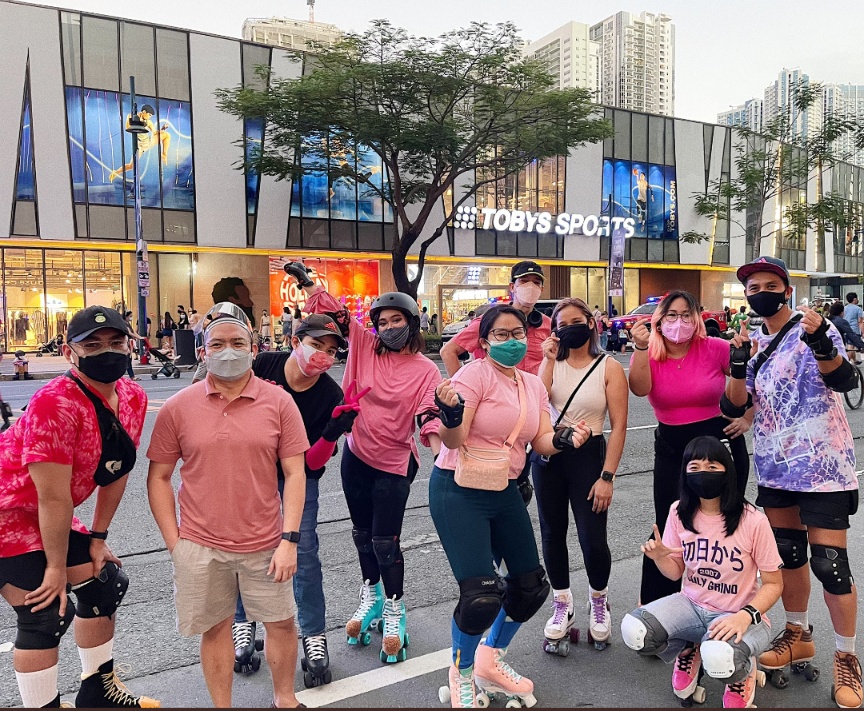 … specially when considering that most Filipinos have to contend with paved areas that aren't as smooth as the top-notch bitumen that seal the streets of chi chi Bonifacio Global City and the like.
Seriously, it seems these Yellowtard motorcades may be having the unintended effect of highlighting even more the huge disconnect from the very people they are trying to reach that an increasingly desperate Opposition may be suffering. Perhaps the Opposition need to be reminded that campaigns are meant to convert voters, not marginalise them. Key is in the signalling and messaging. The Opposition clearly do not hold that key.
benign0 is the Webmaster of GetRealPhilippines.com.