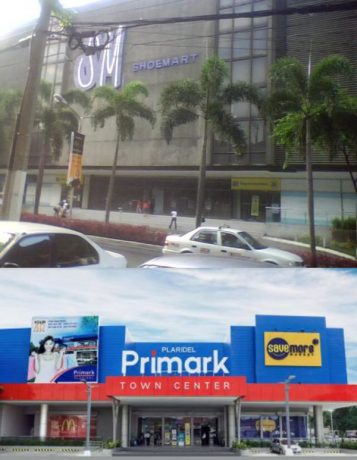 It's not often that I take interest in business news. But someone drew my attention to the fracas involving retail giant SM's investment arm, which has the potential to blow up into something more.
The great Amir Al Bahr wrote a while back about how
China Bank's DOSRI loans problems
were sort of shrugged off by the BSP (Bangko Sentral ng Pilipinas or Central Bank). The complainant was a businessman named Wilbert Lee, who owns Primark, a real estate company that runs a chain of malls.
Later on, Lee put in a new complaint (a summons by publication) against SM Investments which gave more detail on the issue. In that complaint, he claimed that SM Investments approached Primark and started a deal so SM could open more Savemore branches. But to get around banking regulations, SM used Primark as a proxy, along with purported dummy companies Premier Towncenter Holdings and Corporate Assets Investments Limited (CAIL), to borrow from China Bank and, I believe, other banks as well.
It appears Lee realized that he was being used and wanted out. Lee claimed in the more recent complaint that SM tried to foil this, but he wouldn't have any of that. The cases he filed are still pending, but it would be interesting to see how it turns out.
The summons by publication is linked below.
This case seems to remind us that local big business can resort to shady practices when they hit a snag. A while back, I saw a presentation about how
Cesar Purisima cornered the BPO market
while he was Finance Secretary, but purportedly had to resort to more shady stuff when his own BPO business, Prople, bombed.
I'm also reminded of the documentary Inside Job by Charles Ferguson. The documentary revealed that regulators simply just let go of staring-in-your-eye violations that executives were committing, violations that contributed to the effects of the 2008 financial crisis in the US. Also mentioned is that executives befriended these regulators earlier, so no wonder. This sounds unusual to those who believe that people doing shady stuff don't go unpunished in the US; but in fact, they do, and it's been going on for quite a while.
While people call for changes in the local constitution and investment rules to allow foreigners to invest more freely and challenge local moguls, there remains a need to keep watch over anyone in the business world, local or otherwise, and to ensure that regulators do what they're supposed to do.
Also, some of us GRP bloggers support the idea of the free market. I for one see corruption and other efforts to corner a market in one's favor as going against the free market since such things make the market less free and less of a market.
I believe, as my cohorts here do, that what Filipinos embrace as their culture is what actually pulls the country down. And those who seem to be anti-dictators, who may also believe themselves to be "heroes," are the real dictators.