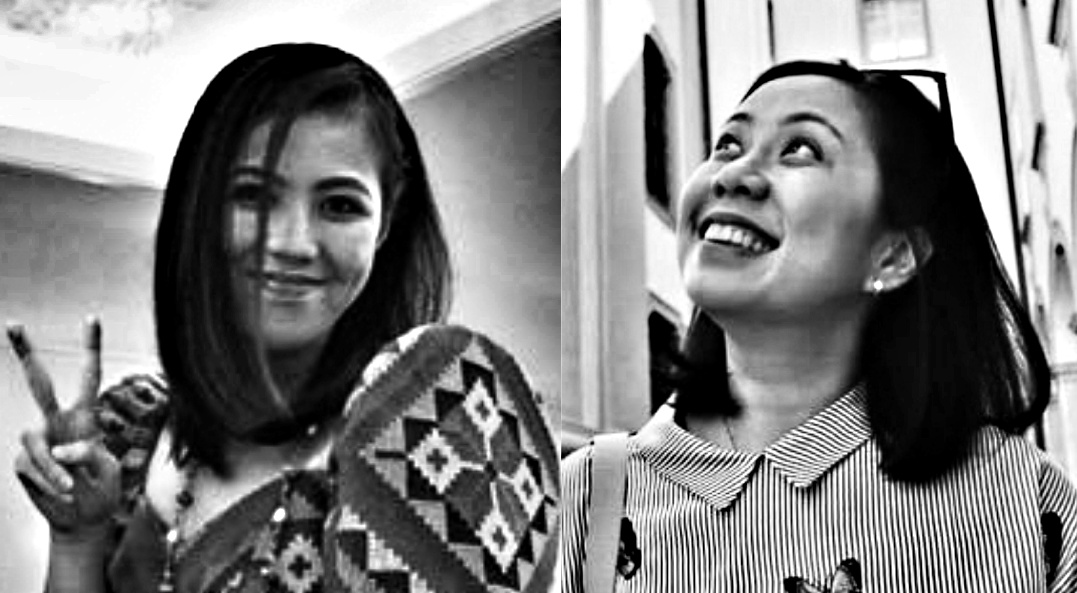 Have Tricia and Aika, daughters of "vice president" Leni Robredo, owned up to the now-infamous tweet conversation that started a fire? It seems not, seeing that no less than the Inquirer Editor himself insults his readers' intelligence by playing dumb and insisting that said tweets "make no mention of the President, that particular hashtag [#NasaanAngPangulo], or any word of criticism" against Philippine President Rodrigo Duterte.
To refresh our memories, here are the offending tweets again. Make your own inferences on who the two girls were referring to considering the time these tweets were fielded.
The sisters exhibited grace neither then when, at the time Typhoon Ulysses was wreaking havoc and first responders scrambled to deliver their vital services to a nation that needed to work together in those critical days, nor today in the midst of the fallout following their shameful behaviour when they ought to be taking personal accountability for their actions. Instead, rather than face the music, they now hide behind the skirt of their mother, the Inquirer, and their dishonest supporters and play dumb.
Worse, they are now being put up as "victims" of "bullying" allegedly by Netizens labelled "trolls" by Opposition "thought leaders". Robredo herself went on record to decry the "bullying of her daughters over tweets seemingly directed at President Rodrigo Duterte". What flies over the heads of Robredo and her fandom is in her insisting that "We have trained them to stand up for themselves and what they believe in". Funny that. As of this writing, neither daughters Aika nor Tricia have issued any statements themselves on the matter to categorically clarify who or what those tweets were really referring to. Perhaps it is too much to ask two "adult" spoilt brats to set the record straight themselves and not have to rely on the Inquirer Editor or their mother to do that for them.
The fact is, the Robredo sisters are public figures and ones directly associated with the Office of the Vice President (assuming for a moment that Leni Robredo is the duly-elected one). They have actively associate themselves with the OVP, assert support for the "vice president", and amplify her PR stunts on their respective social media accounts. Aika and Tricia cannot simply shoot and run. They are holding a smoking gun and need to own up to the shots they fire.
The President of the Philippines is the highest office of the land. Robredo insists she is the "vice president" and owes deference to the office at least in public. If she also insists that her daughters can hold their own as individuals and as adults, Robredo should demonstrate consistency to that position by not using her office to defend them as she does today. Let Aika and Tricia Robredo man up and tell the Filipino public exactly what they meant by those tweets.
Otherwise, they should be the good vice presidential daughters they fancy themselves as and behave as children of any self-respecting public official should. You can't have your cake and eat it. If Aika and Tricia want to speak their minds as individuals, they should do so not as Leni Robredo's daughters but as Aika and Tricia — two grown women who can be expected to explain themselves to their followers when called to do so.
benign0 is the Webmaster of GetRealPhilippines.com.