Just when you thought the Opposition led by the Yellowtards (the partisan bloc rabidly loyal to the Aquino-Cojuangco feudal clan) could not plumb even lower depths in their desperate quest for power, here they are now seizing every opportunity to turn the imminent visit of super-typhoon Goni (code-named "Rolly" in the Philippines) into political gain. As of this writing, Rolly is expected to tear through Metro Manila, the Philippines' premiere and most populous metropolis after first hitting the country's East coast Sunday morning.
"Violent winds and intense rainfall" are expected that could trigger floods and landslides in an area of more than 20 million people, the weather service said.

There was a "high risk" of storm surges of more than three metres (10 feet) high along parts of the coast, it added.
At a time when Filipinos need to work together and look out for one another, Yellowtard "thought leaders" are priming the Filipino public to expect atrocious government response to the crisis. This, of course, is a classic political tactic meant to set themselves up for a blame barrage against the government they will likely launch once Rolly does the job they hope it will do.
In this respect, the Opposition play into an easy space. Poverty has rendered millions of Filipinos helplessly vulnerable to nature's vicissitudes. Many of the tens of thousands of the victims of Typhoon Haiyan (Yolanda) and Typhoon Washi (Sendong) which struck the Philippine cities of Tacloban and Cagayan de Oro in 2013 and 2011 respectively were impoverished city residents that had settled (many of them illegally) along coastal plains prone to storm surges. Back in 2006, a landslide struck and buried Barangay Guinsaugon in the municipality of St. Bernard in Leyte killing close to 2,000 people. This disaster followed a record 571.2mm of rainfall over five days — three months worth of average rainfall for that region. Fifteen years before that in the city of Ormoc in the same province, 5,000 souls perished in flashflooding and landslides also following heavy rainfall in 1991.
None of these facts seem to bother the Yellowtards. They even insert the plight of their pet mega-rich media conglomerate ABS-CBN into the narrative insisting that the cancellation of its franchise to broadcast this year is certain to spell disaster for the Philippines.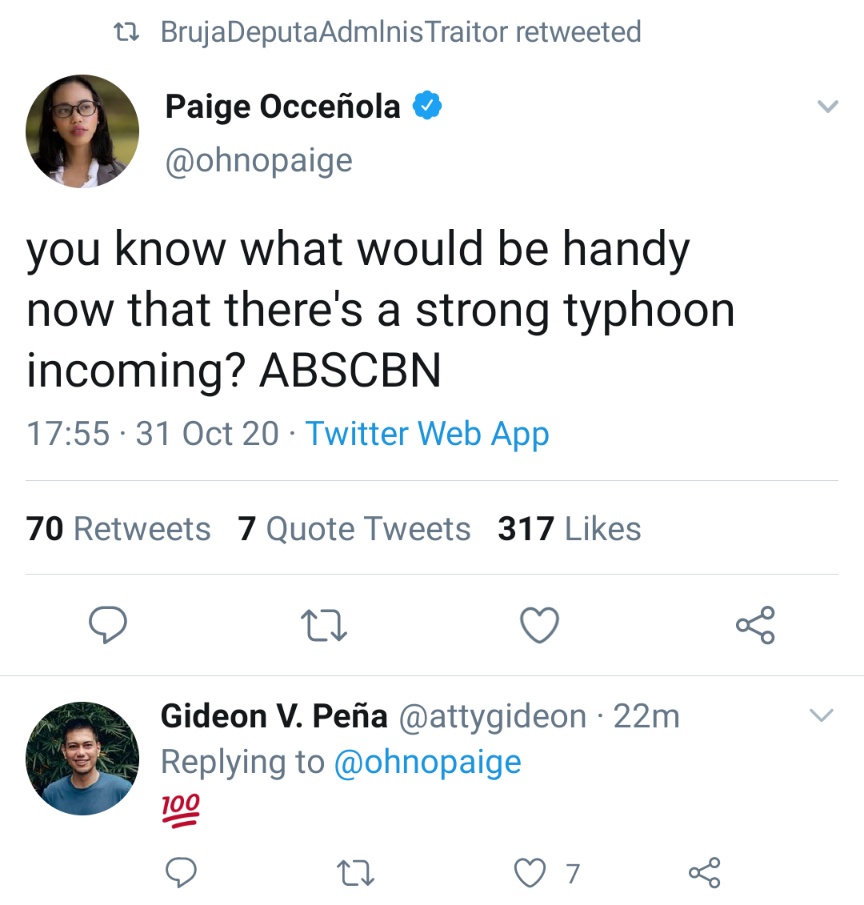 It is also interesting to observe the same partisans sitting around complaining about a lack of any word from the president. This considering that any word issued by the president will, in any case, be met by derision coming from these very same people.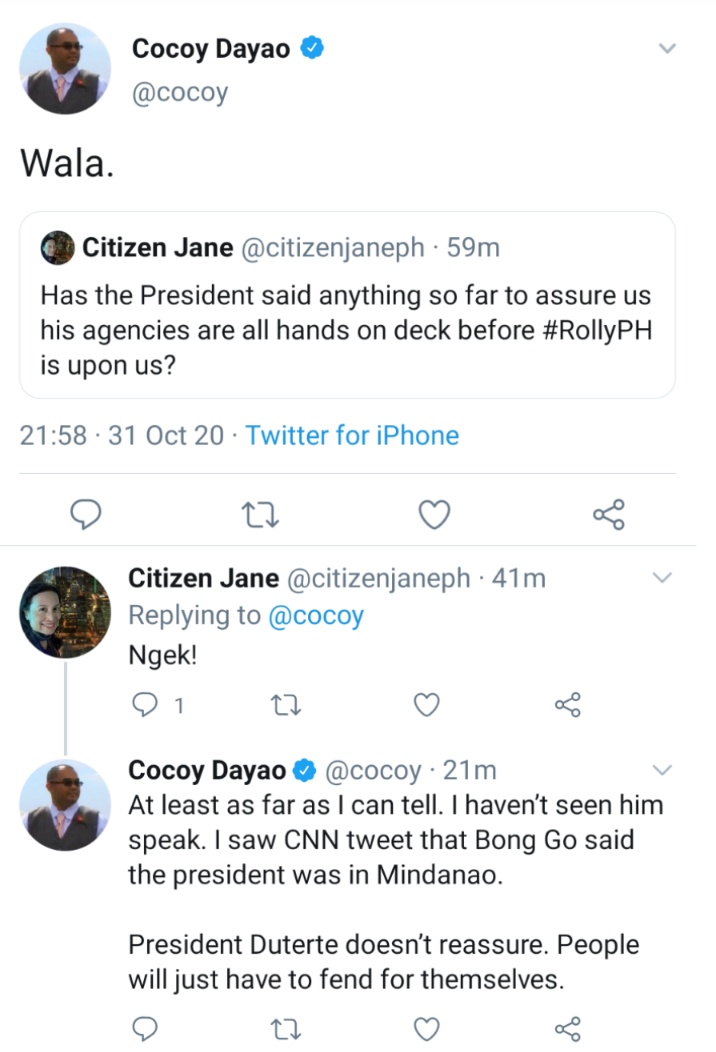 It is plainly evident that members of the Philippine Opposition, most specially that Yellowtard clique that presumes to lead it, are not really looking out for the public good. They are only out to seize any opportunity to paint the Philippine government under a bad light and capitalise on any angle to bolster their quest for power.
benign0 is the Webmaster of GetRealPhilippines.com.