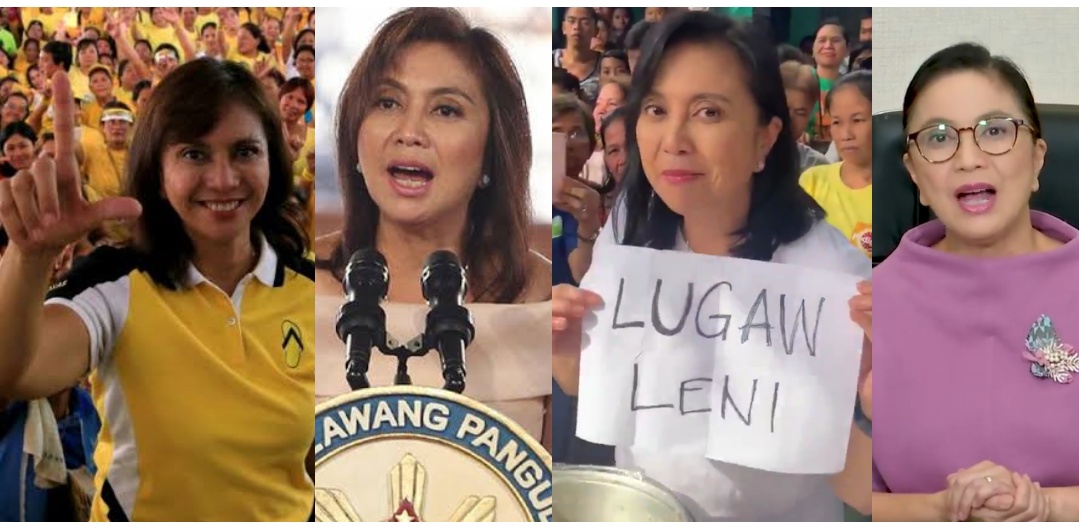 If there is something current "vice president" Leni Robredo has so far proven, it is that she is a good performer. Her most recent PR stunt in which she delivered her "recommendations" on ways to improve the "fight" versus the coronavirus came across as a pretty competent stage act that left her fans gushing. Unfortunately, all it really proved is that Robredo can read but not necessarily lead.
After all, she went into what seemed to be the finer details around "restarting the economy", "budget utilisation", and "reporting of data" — fields of expertise that clearly go way beyond her known expertise in the fields of "human rights" lawyering. Indeed, considering that she delves into fields that vex even the most competent of administrators in these times of COVID-19 pandemic, it seems pretty premature or too much of a jumping-of-the-gun to be praising evidently scripted words coming from a "vice president" who could barely string together a sentence in straight English.
In mounting these quaint stunts, Robredo plays into an easy — even exploitative — space. Filipinos are renowned for their inability to tell the difference between the fictious character played by an actor on TV and in the movies and the actual real-life character of said actor. This is the reason many actors make it big in Philippine politics. Look no further than the likes of Senators Lito Lapid and Bong Revilla, among others, not to mention Joseph "Erap" Estrada who actually bagged the presidency in 1998 and Fernando "Ang Panday" Poe Jr who came disturbingly close to achieving the same in 2004. As such, the manner with which even the top Opposition "thought leaders" latch on to someone like Robredo who has no proven track record in executive leadership nor, at the very least, administration comes across as a bit daft.
Reading off a script certainly does not prove much. For that matter, the shape-shifter style with which Robredo transformed from one persona to another over the course of her public life from the time she started her campaign in the lead up to the 2016 elections to the present has got PR written all over it. When one does not have a stable political platform upon which to deliver one's messaging to one's constituents and, instead, relies on prompts from PR consultants, one tends to simply bob up and down on a sea of public opinion and, as such, come across as pathetically inconsistent.
There is a place for PR-driven public messaging and that is during election campaigns. Robredo has obviously not matured beyond the same campaign-mode her rabidly partisan followers seem to expect her to sustain. This is not appropriate given that she has been warming the "vice president" seat for the past four years now and is part of the government she presumably contributes her ideas to. If her supporters see the media stunt-like manner with which Robredo trumpets her "recommendations" as a successful indictment of the Philippine government's efforts to do its job, she is on the hook to correct that perception if one assumes that she delivers these recommendations not to make her government look bad but to genuinely contribute to its success.
The question to Robredo therefore is, what is the real intent of her delivering her recommendations to the media first rather than to her own government in the first instance? The answer to that question is what will ultimately be the real test of whether Leni Robredo is fit to lead the Filipino people. Evidently being able to read alone just doesn't cut it.