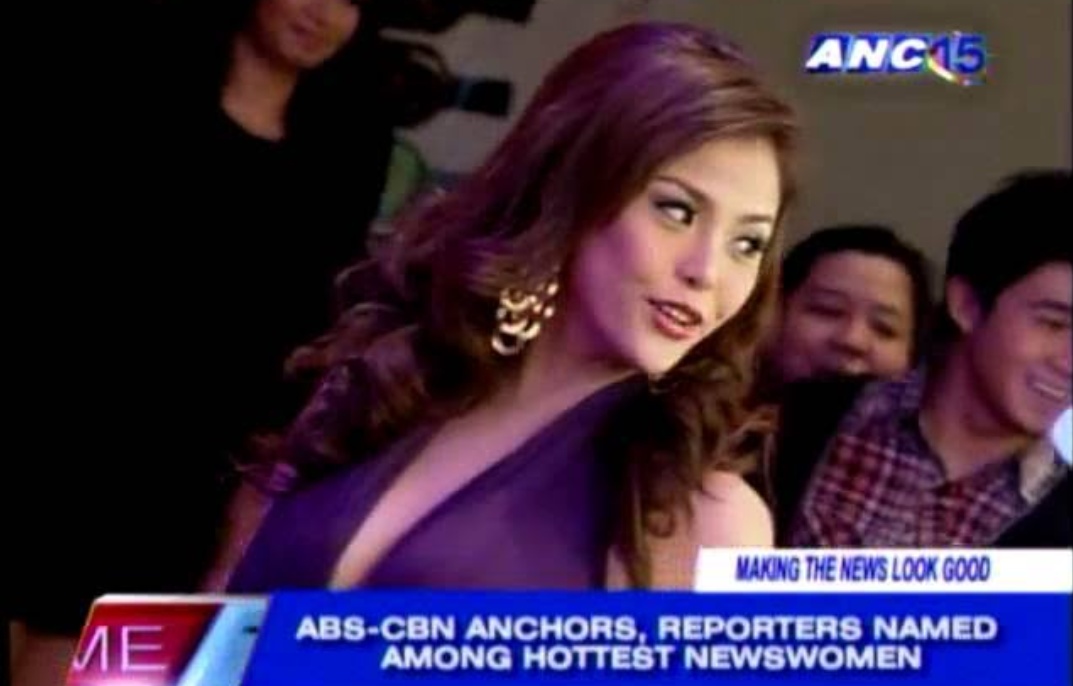 It is too bad that employees of embattled media network ABS-CBN are paying for the sins of the "journalists" of the network's "Current Affairs" Department. After all, the primary reason ABS-CBN rubbed the powers-that-be the wrong way is because of the slanted, sloppy, mediocre "reporting" it passed off to hapless Filipino viewers as "journalism".
It is interesting, however, to see how the media giant is now calling on its showbiz "talent" and the throngs in their respective "fandoms" to come to its rescue. Fronting the current entertainment (what they call "activism" nowadays) is newly-crowned "hero" of the Kapamilya mob Angel Locsin who now leads a campaign to emotionally blackmail her colleagues into joining the "fight" (this fight being some sort of nebulous effort to magically renew ABS-CBN's franchise to broadcast very likely outside of due process).
It is too bad Locsin cannot simply scream "Darna" and fly off with fist thrust forward to vanquish her "enemy" (however way she and her fans define it). In Locsin, Kapamilya fans very likely continue to see the same fictional comic book hero they grew up with and, perhaps, ogled in lockstep watching Locsin in the lead role of Darna on TV in 2005. Guess who was laughing all the way to the bank following the success of that franchise? Why, no less than the shareholders of ABS-CBN!
To be fair, the only hope of ABS-CBN winning the quaint PR "war" they are waging today lies in starlets such as Angel Locsin. This is because their top-gun telejournalist celebs — the likes of Karen Davila and Korina Sanchez, to name a couple — have become liabilities to such a dishonest campaign. Indeed, it is quite telling that the network would now rather have an old Darna actress speak for their cause rather than these "current affairs" stalwarts who one would have thought would be in better positions to speak to the core issues of this matter.
Goes to show ABS-CBN have neither legal nor political leg to stand on. They are mobilising popularity to address what is essentially a foregone administrative matter their execs, led by that other accidental "hero" Carlo Katigbak, failed to manage competently.
benign0 is the Webmaster of GetRealPhilippines.com.