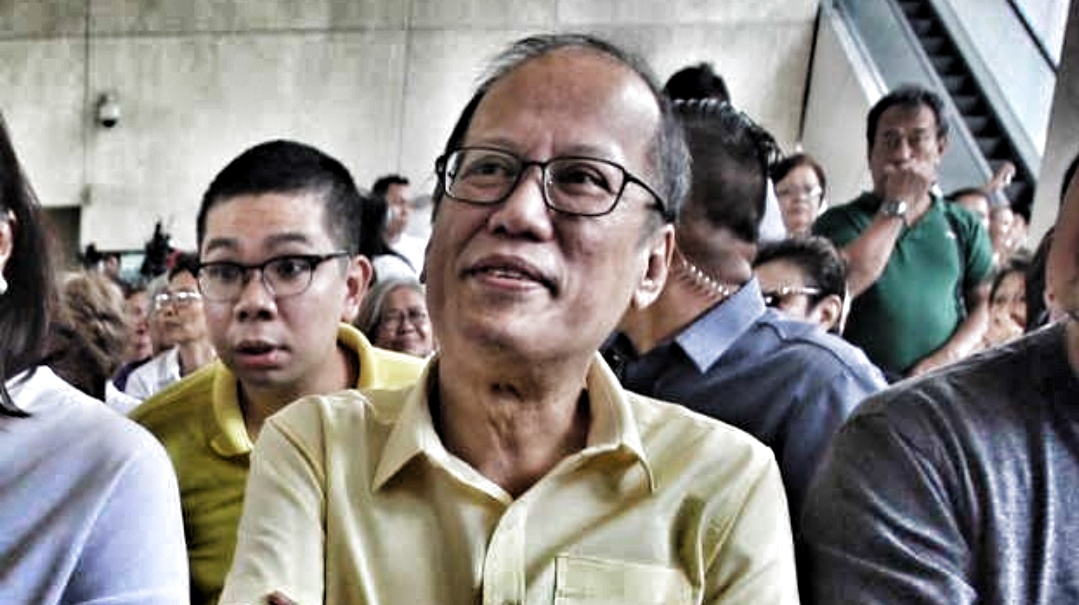 January 25 is a day that's indelibly seared like that by a branding iron into the brain of former President Noynoy/Pnoy Aquino. It was the special day of his mother Cory (born on Jan 25, 1933) who then passed away at just the right moment in time for him to be catapulted via Yellow necro-political playbook to the much-coveted national throne. It was also the day (Jan 25, 2015) PNoy sent the SAF44 to their fateful end, which then eventually sealed the complete downfall of his Yellow empire.
The Dilawans will always remind us in anti-ML rallies to "Never Forget"; thus we should apply their admonition circumspectly. Let us also never forget the twisted legacy of arguably the most incompetent and most self-indulgent presidency that ever graced the Philippine political arena.
How better can we be reminded of the "accomplishments" of the past regime than with a convenient acronym that is all over the news these days: nCoV!!! ?
n – for Nobel Prize recipient wannabe. PNoy was probably so addicted to his grand delusion of someday winning the Nobel Peace prize for being the leader who "ended the decades long Muslim insurgency in the South", that he was willing to sacrifice 44 of the country's finest commandos for his dream. He would not lift a finger to even send out rescue reinforcements to the embattled heroes that day in Mamasapano – so he just waited it out while his key officers listened to the pleas and calls for help – to no avail, till … radio silence.
Co – for CJ Corona. Gloria-appointed Chief Justice Renato Corona found himself at the center of Pnoy's rabid all-out-war and relentless campaign to oust the man behind the Cojuangco's prized Hacienda Luisita being given back to the farmers who tilled the land. For this noble act leading to their family wealth being torn from them, PNoy was probably so fuming enraged at CJ Corona he was willing to move heaven and earth just to impeach the poor guy. Massive illegal DAP/PDAF pork barrel funds were showered upon Senators to bribe them into submission on handing down that "inaccurate SALN" guilty verdict. It was akin to sending to death row a man caught jaywalking.
V – for the yellow Virus behind the contagion/epidemic that swept the country for 3 long decades, earning us the moniker "Sick Man of Asia." This virus gave those who got infected severe symptoms of incompetence, anti-intellectualism, leadership devoid of vision/strategy, and self-serving politics in the guise of "public welfare for the masses." Viral as it was upon Cory's rise to power through EDSA's PPR, it was all a sham, hollow, hypocrisy-infested political movement. The type that will support the establishment of the CPP-NPA insurgency just to bring down a strongman. But finally, PNoy's incompetent and lazy governance showed the true color of this damaging virus – that of puke-inducing crap, phlegm, and pus. Through the last Yellow prince, Filipinos have now snapped out of the spell. Salamat PNoy! .. sa kalayaan mula sa kadilawan.
The utter disgrace of the Otso Deretso Yellow-turned-White Senatorial slate in the recent national elections is solid evidence Filipinos have had enough of this shameless PNoy brand of leadership. It is a legacy marked by failure upon failure upon failure, followed by guess what … even more "pasagasa pa kami sa tren" FAILURE: Luneta Chinese tourist bus hostage crisis/tragedy, Haiyan/Yolanda relief debacle, LRT/MRT breakdown, Dengvaxia vaccine fiasco, unconstitutional DAP/PDAF scam, loss of SCS islets to China, drug dens/command centers in Muntinlupa prison, and most of all the fall of SAF44.
The last tragedy was the straw that broke the camel's back. Let us hope we will never again have to suffer under the hands of such reckless incompetence, treachery and self-interest in our national leadership. One of his greatest legacies is adding a new word to the Dictionary: "Noynoying."
After 5 years with not even a single-day prison term in sight for the homicidal ex-president, an article such as this is probably all the justice the SAF44's loved ones will ever get for the loss of their gallant heroes who paid the ultimate sacrifice simply because Ninoy (your smiling P500-bill traitor) once said… the Filipino (i.e., his quintessentially Yellow son PNoy) is worth dying for.
Zealous revolutionary advocate of bringing back common sense for the common good in a land of dysfunctional and delusional zombies.