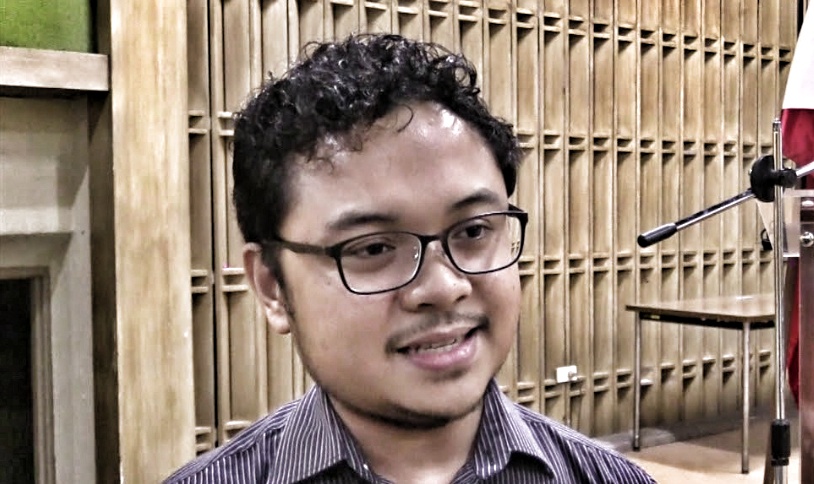 First it was high prices and "galloping inflation" — something the Philippines' community of snowflake "activists" screeched about. Now everybody's panties are in a knot over crashing rice prices at the farmgate. So what is really behind the movement of prices? Just last year, resident economics "expert" JC Punongbayan fixated on the nuances in the way inflation was calculated in a bald attempt to tie what were then pitched as the Philippines' "economic woes" on the administration of Philippine President Rodrigo Duterte…
Punongbayan explained that the PSA has been using 2006 as the base year to compute inflation for many years and the annual changes in prices are calculated using this benchmark. Using 2012 as the base year, government presented the lower figure of 5.2%.
The common and lazy wisdom of that time was that these price movements were a direct result of the government's Tax Reform for Acceleration and Inclusion (TRAIN) law and "economists" like Punongbayan were backward-engineering their "analyses" from, what to them, was that hasty foregone conclusion. The Center for Media Freedom and Responsibility (CMFR) report which cited Punongbayan's "analysis" stated:
SUPPORT INDEPENDENT SOCIAL COMMENTARY!
Subscribe to our Substack community GRP Insider to receive by email our in-depth free weekly newsletter. Opt into a paid subscription and you'll get premium insider briefs and insights from us daily.
Subscribe to our Substack newsletter, GRP Insider!
Learn more
So far, apart from the president's word about the economy in the doldrums, government economists seem hesitant to admit some of the troubles that may have been caused by the new tax policy or even other problems that have not been sufficiently addressed.
At the core of the misguided theses of sophomoric "economists" like Punongbayan is the moronic idea that presidents are the primary causes of macro economic performance. He goes about "proving" this by exhibiting graphs of economic metrics like "inflation" lined up against timelines of presidential terms. Unfortunately this mere correlation of data points is not enough to prove causal relationship between the movement of inflation and sitting presidents. Punongbayan falls for a flaw in reasoning common amongst wet-behind-the-ears "analysts" — concluding causal relationship on the basis of mere correlation.
Interesting enough, Punongbayan's most recent "analysis", now that the price of rice is plummeting, has nothing to do with the TRAIN law that they had made their whipping boy last year. His conclusions are now a bit more circumspect.
First, we're coming from a period of unusually high rice prices. Around September last year farmgate prices were actually rising by as much as 19%. This was due largely to the near-depletion of subsidized rice, which propped up commercial rice demand and prices.
To be fair, macro inflation figures can only be analysed using a more general "basket of goods" approach whereas the above are the details surrounding a specific commodity. However, that merely highlights the folly in relying on the economic "analysis" of people who instinctively apply biases to the approach they apply in sifting through the data. Indeed, the "plight of the poor" is often used to frame most of these schoolboy analyses — something even the CMFR resorts to in order to spice up their reports:
Even those who support the tax reforms mandated by TRAIN lament its poor implementation which did not consider the need to protect wage workers and even the middle class, not to speak of the really poor.
Fast forward to today and we now find Punongbayan applying a more cautious approach to tagging the government as the source of all the economic "evils" Filipinos are supposedly experiencing now. The fashion statement of the day amongst Opposition "activists" is a trendy lament on the plight of Filipino rice farmers who are now beset by the prospect of the price of their produce crashing below production costs. Punongbayan rightly cites the Rice Tarrification Act as having the unsurprising effect of "[inundating] the market with cheap rice from abroad". Nonetheless, Punongbayan suggests…
Lower rice prices are especially good news for the poorest fifth of Filipino households, who consume as much as a fifth of their budgets on rice alone. (By contrast, the richest fifth of households spend only about 5% of their budgets on rice.)

Rice tariffication was also touted as a way to combat last year's runaway inflation. Figure 2 shows that most regions are now experiencing rice deflation, with prices decreasing the most in Soccsksargen, Caraga, and Davao.
The good news is that it seems schoolboy economists like Punongbayan are gaining a bit of adult perspective over longer timeframes that go beyond their campus experience rather than relying on lazy textbook-case "analysis" of data they downloaded from sketchy sources focused mainly on "interpreting" mere correlation. "Thought leaders" should be particularly careful when issuing their thoughts to the public — specially if they or their employers insist on branding them as some sort of economic Oracle.
benign0 is the Webmaster of GetRealPhilippines.com.