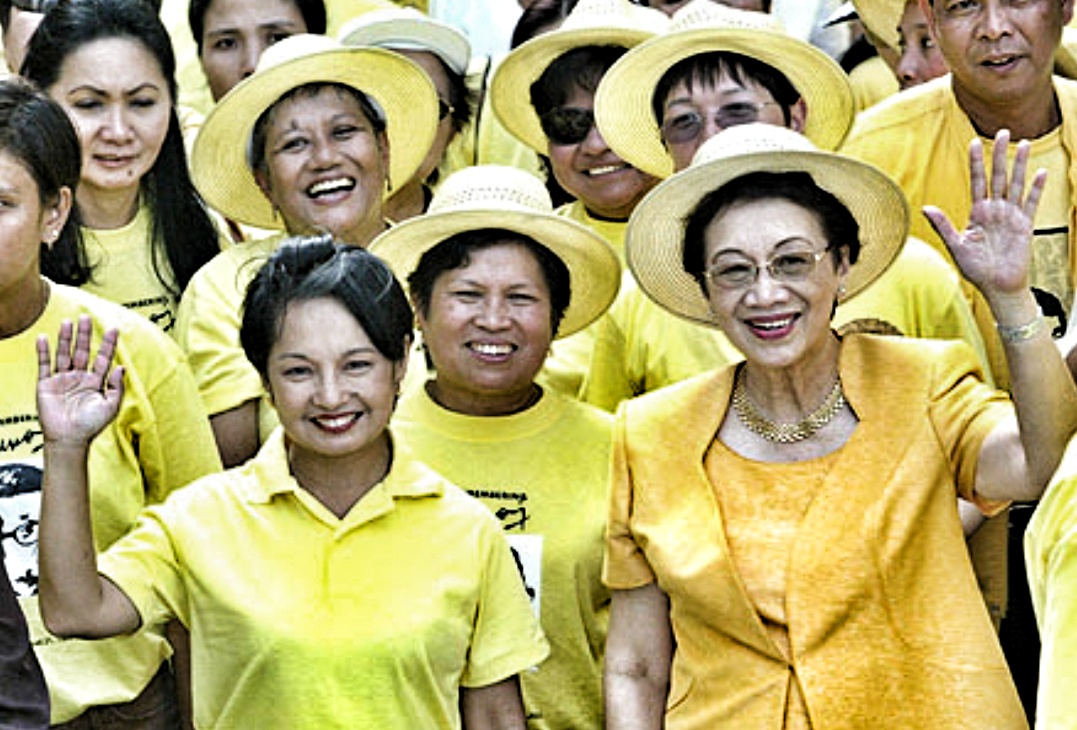 Today is actually the tenth anniversary of the death of former President Corazon "Cory" Aquino. That's a pretty significant milestone. Most people make a big deal about a round-figure anniversary. This year, however, we aren't seeing any big commemoration extravaganzas bathed in the colour yellow. EDSA is all business-as-usual — still the massive smoke-belching parking lot that it is on most days.
Perhaps media had a bit to learn from the last several years. A huge proportion of Mrs. Aquino's photos since 1986 show her dressed in yellow. This makes things a bit tricky given that yellow has since become a poisoned partisan colour. Testament to this is how much of the broader Opposition campaign collateral has been purged of the colour yellow — which leads one to wonder whether the term "Yellowtard" still holds true.
This evident moving of the ideological goal posts over the last several years symbolised by the mysterious disappearance of the Yellow colour is what the Opposition need to reconcile — at least amongst themselves. The Inquirer reports on this day Liberal Party leader Kiko Pangilinan's call to action for the occasion…
According to Pangilinan, "enemies of freedom" are now using digital media and technology in an attempt to revise history and "spread the propaganda erasing this triumph of democracy."

"Won our freedom in Edsa. We must protect our freedom and our history against revisionism," he explained.
…which leads one to wonder — isn't the purging of the yellow colour from the Yellow brand a form of historical revisionism?
The yellow colour, after all, has left an indelible mark in Philippine history since 1983 when it became a symbol of the "martyrdom" of the late former Senator Benigno "Ninoy" Jr. on the tarmac of the airport that now bears his name. Countless volumes of The Yellow Pages were shred and used as confetti in countless rallies along Ayala Avenue when yellow was venerated as the king-making colour across many partisan camps (save, perhaps, for the communists).
It is therefore a bit dishonest of the stalwarts and foremost "thought leaders" of the Aquino-Cojuangco camp that they now treat the colour yellow as a source of shame and, more pointedly, a symbol of electoral failure. If this camp — the Yellowtards — walked their conviction as much as they talk it, they would stand by their partisan colours. Unfortunately, they dishonour the memory of the lady who once wore the colour with pride.
If one just has to be a Yellowtard, be one with pride. Grow a couple and get out there dressed in your best yellow garb and flash the "L" hand gesture again. Right there on EDSA where it all began, beshies.
benign0 is the Webmaster of GetRealPhilippines.com.