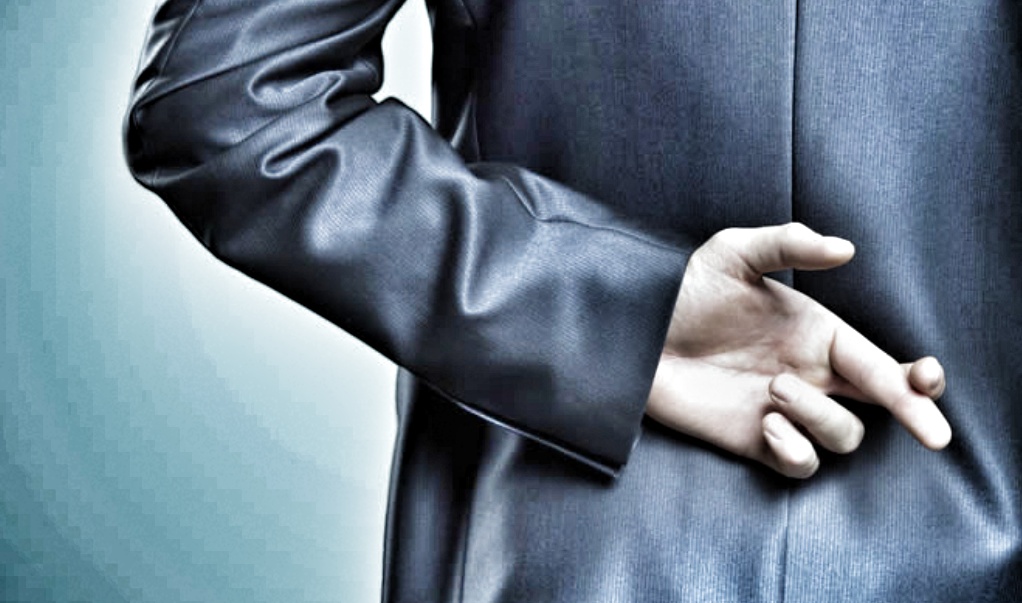 Is Philippine society inherently an honest one to begin with? The fact is, it isn't. Indeed, it is quite the opposite as it is one of those societies that suffers a low level of social trust.
A simple example is petty theft. In Japan, one can leave a bicycle parked unattended and unchained and expect to come back and find it still there. Not in the Philippines. In the Philippines, personal property needs to be kept close and under guard. This is the reason why affluent Filipino communities need to ring-fence and fortify their enclaves. Because that's what is required when you live in a society where thievery is normal.
It is therefore not surprising that Filipino politicians are perceived to be generally dishonest. Because, after all, in a democracy, leaders mirror the character of the popular vote.
Indeed, one thing that the Philippines isn't is a truthful society. This is quite evident in the way Filipinos simply do not trust one another. Because they do not trust one another, they break their own laws as a matter of routine — because they do not trust their lawmakers and law enforcers to act in the general public's best interests.
A Filipino's word, therefore, is the most overrated notion. It is of very little value. This is why the top political blogger of the Opposition, for example, is known as the "Resibo Queen". In the vernacular, resibo, is a screenshot included in, say, a blog post to prove one is not lying. It is on this reality that Jover "Resibo Queen" Laurio of Pinoy Ako Blog made a name for herself on the Net — by highlighting this sad fact about Philippine society.
You can't blame Filipinos if they suffer from collective trust issues. Jaime Licauco in an Inquirer article dated 22 May 2001 went as far as saying that: "A nation whose policies and rules are based on the assumption that everybody is a cheat and liar unless proven otherwise cannot long endure. Take a close look at our bureaucracy and its rules. It is burdened by elaborate and often unnecessary checks and balances so that nothing ever gets done in the process."
We see the fatal effects of this profound cultural dysfunction in today's election campaign and virtually every one that came before it. The national "debate" is focused on the issue of politicians' honesty (or lack of it). No big issues and topics of national consequence are top of mind in the Philippines' poltical discourse. The collective chatter is stuck underneath the low bar set by the national character.
How then can Filipinos look towards solving the big problems when its people are fixated on a small basic problem and still, despite this fixation, consistently fail to solve it? Perhaps this is the kapalaran of the Filipino's lot — to lie to one another as a matter of routine then turn that habit into fodder for merely amusing poltical "debate".
benign0 is the Webmaster of GetRealPhilippines.com.