And traditional media leaders wonder why their industry is in decline. Part of the writing is on the wall seeing how former iconic giants like TIME Magazine are going all out congratulating their own. One of the phoney heroes this beleaguered industry is propping up is embattled Rappler CEO Maria Ressa who is included as one of several other media-related personalities as "Person of the Year".
This is premised on the notion that there is some sort of "War on Truth" being waged all over the world. It is interesting to note that this purported "war" is one mainstream media is losing. In that light, it is understandable that today's "heroes", in a narrative propagated by this industry, are all journalists.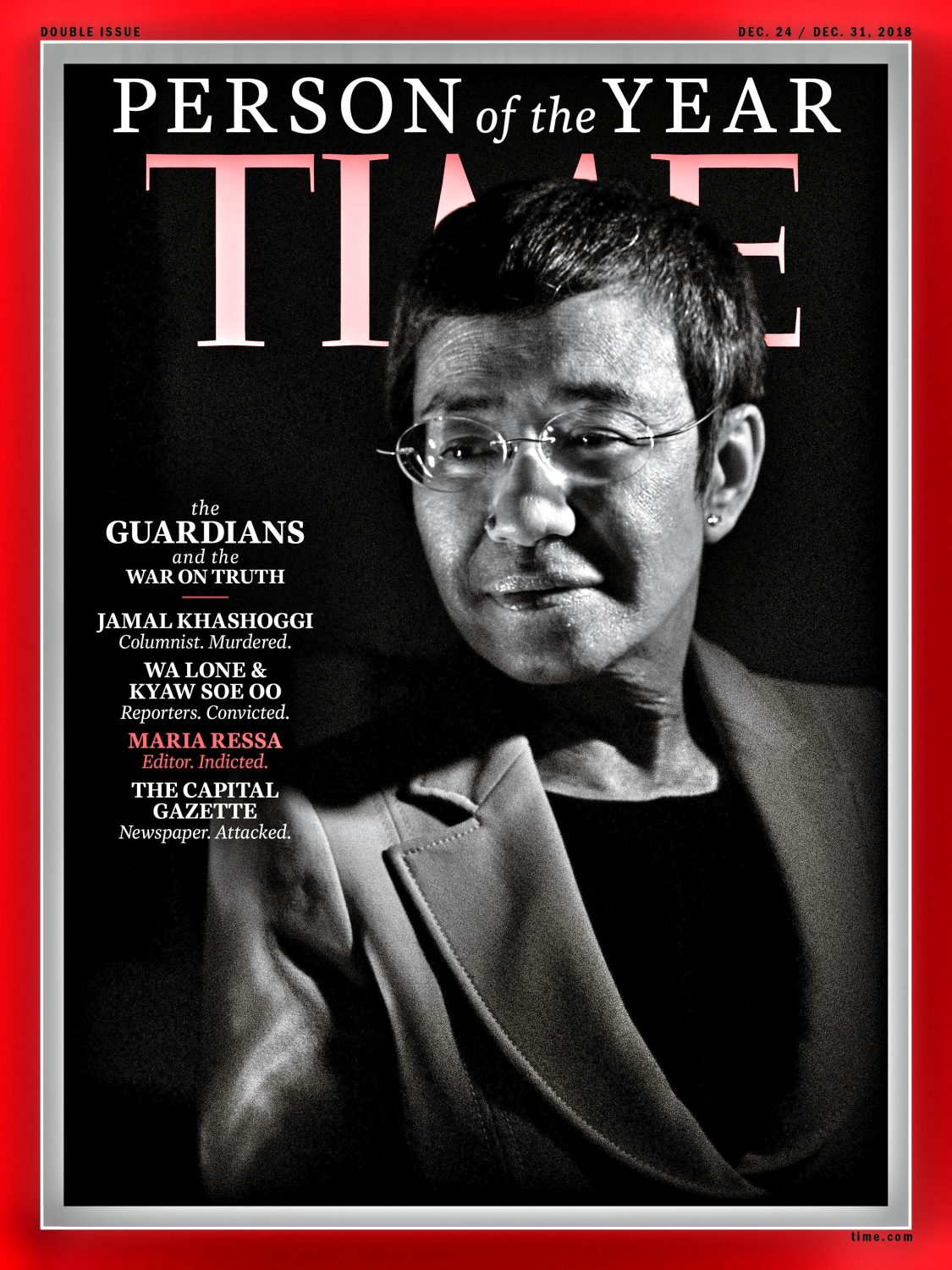 SUPPORT INDEPENDENT SOCIAL COMMENTARY!
Subscribe to our Substack community GRP Insider to receive by email our in-depth free weekly newsletter. Opt into a paid subscription and you'll get premium insider briefs and insights from us daily.
Subscribe to our Substack newsletter, GRP Insider!
Learn more
GRP writers have not shrunk from the role of challenging the dogma being upheld by mainstream media and we've written a disproportionate share of material that exposes the real deal behind Brand Maria Ressa. Indeed, one wonders how a media organisation like Rappler manages to routinely sidestep questions regarding the quality of its so-called "journalism". For that matter, what news organisation even actively markets a cult of personality in their CEO as much as Rappler does?
One hopes that Filipinos are better than the timid "prayerful" idol-worshipping sheep that TIME Magazine assumes them to be in selling to them the notion that Maria Ressa is some sort of "hero". On that, the challenge for Filipinos is to regard this title — one bestowed by a crony on the same camp in the so-called "War on Truth" — with a critical mind.
benign0 is the Webmaster of GetRealPhilippines.com.