One English translation of the Filipino word malasakit is concern and it seems inadequate.
Malasakit isn't simply caring or a state of being emotionally invested. It is also a value demonstrated in one's behavior towards others (malasakit sa kapwa) and towards work (malasakit sa trabaho). Malasakit is manifested in going above and beyond one's duty in the service of a common good — which most people say is quite a rare attribute among public officials.
Lakas CMD President Martin Romualdez vows to continue his malasakit brand of public service as he runs to reclaim his seat as representative of Leyte's first district. He hopes to take over the seat from his wife Yedda Romualdez who is running for a seat at the House of Representative as the nominee of Tingog Sinirangan party-list.
Although often mentioned as being the son of former First Lady Imelda Romualdez Marcos' younger brother Benjamin "Kokoy" Romualdez, Martin has long made his own way in the world of politics and public service.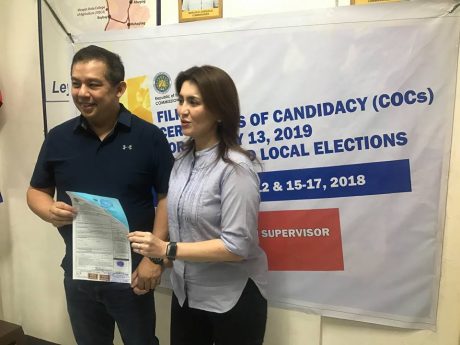 Martin is credited for the passage of RA 10754 or the PWD law which exempts those with disabilities from paying Value Added Tax on certain goods and services. He had also hoped to work on passing a law requiring companies to "identify a percentage of their employment opportunities for qualified, industry-matched PWDs and other members of vulnerable sectors."
This is something that I am watching out for because my son stands to benefit from such a law, should one be enacted. Which is why I have urged may of my waray friends from Leyte to vote for Martin as well as Tingog.
Martin's return to the House of Representatives also signifies a resurgence of the Lakas CMD Party. Together with Quezon third district representative Danilo Suarez and other Lakas CMD stalwarts, there is a good chance this party will gain more adherents.
The party, which launched the presidencies of Fidel V. Ramos and Gloria Macapagal Arroyo, has reached out to old members who may not feel completely at home with PDP Laban and opens its doors to new members.
Sources in the House of Representatives say that Martin was instrumental in installing Macapagal Arroyo as House Speaker and has strong ties with President Rodrigo Duterte as well as his daughter mayor Inday Sara Duterte-Carpio.
What makes Martin's return to congress worth noting is that parties, not just personalities, seem to be coming to the fore.
Previously, PDP Laban had published its senatorial slate which was comprised mostly of lawmakers and one former local executive.
Too bad though that the Liberal Party's own Mar Roxas has eschewed running under the party his grand father founded.
Nevertheless, Martin doesn't hold a grudge against Roxas whom he publicly acknowledged for risking his life and doing all he can for those who fell victim to the onslaught of Typhoon Yolanda.
To me, this seems like a key trait that would make for a unifying leadership not only in the House of Representative but perhaps, soon, also on the national political stage.