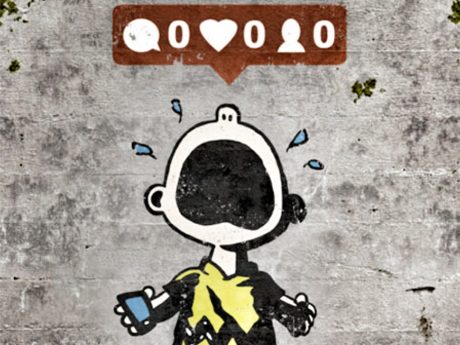 It's amusing and annoying at the same time reading comments on blogs such as this, that point out the idiocy and the reasons why Filipinos, collectively, have a hard time getting out of the mud that he loves wallowing into.
Words like racist, butthurt, asshole are thrown by either side. Some have never-ending thread of retaliation responses using the same old arguments over and over again. While it is indeed entertaining watching a fight unfold with keyboards as weapons, at the end of it all, I wonder how should we take constructive, or even hurtful criticisms thrown at us. Most especially if there is truth in it.
SUPPORT INDEPENDENT SOCIAL COMMENTARY!
Subscribe to our Substack community GRP Insider to receive by email our in-depth free weekly newsletter. Opt into a paid subscription and you'll get premium insider briefs and insights from us daily.
Subscribe to our Substack newsletter, GRP Insider!
Learn more
General netiquette that I know is, if you have a dissenting opinion to what was written, you can hit comment and thoroughly elaborate your reasons. That and no more. After which one should stop engaging in an online brawl. It's pointless. After all, they cant change your point of view and you don't have the capacity to change theirs either. If one will concede however, I doubt that one of the dissenting parties would admit right then and there that the other is right and he is wrong. Only wise and mature people do that.
So how do we save our energies and time from trolling and see the sense and the objectivity (if there is) of the opinion of the guy at the other end, and learn from it instead? Philosophers of old seem to have us in mind when they wrote the following.
"It is the mark of an educated mind to be able to entertain a thought without accepting it." – Aristotle
You don't have to accept everything you read be it against you, or in favor with your convictions. But instead of breeding contempt, why not see the sensible side of the argument, past the monkey throwing insults and directly into the message? Does something, one little bitty thing about what he said that makes sense? If it doesn't, close the page and leave him gasping for air in his narrow mindedness. If it does, why not reflect on how it can help you improve and strengthen your arguments?
"Read not to contradict and confute, nor to believe and take for granted; nor to find talk and discourse; but to weigh and consider." – Francis Bacon
It's hard to shut up, especially when our brittle ego lies on the floor in pieces. On extreme cases, this resulted to road rage, homicides, and murder. Need I cite proof other than the daily news? It's hard to weigh and consider if you're shouting profanities in your head or on the comments section. Better to tell your emo to shut up before someone else will do it for you.
You might think that you emerged the victor after your tirade when in reality, you've lost a valuable insight that might have been added to your arsenal of wisdom.
"Education is the ability to listen to almost anything without losing your temper or your self-confidence." – Robert Frost
It's not the perfect English grammar nor the choice of nosebleed words. Frost is talking about how it is to be "truly" educated behaving like a true gentleman or lady. Not the one shouting asshole or butthurt or any other derogatory utterances. (Admittedly, it feels good to be 'uneducated' sometimes, beating the life off of the buttsore twat.)
"Enlighten the people; generally, tyranny and oppressions of both mind and body will vanish like evil spirits at the dawn of day." – Thomas Jefferson
Yep, only then are we going to free ourselves from our self-imposed tyranny and oppression. It starts from the self. No buts, no excuses, no that's-his-fault-not-mine bullcrap.
Towards healing and nation building however, it won't make any significance if this self-realization is done only by a handful of people. It is a collective effort of everyone wanting more than to be eternally damned in this hellhole. Strange enough, some will fight to the death for the status quo of this wretched, dysfunctional society over the painful work required towards liberation.
This, is what worries me most…
Because my children and yours are worth a fighting chance.