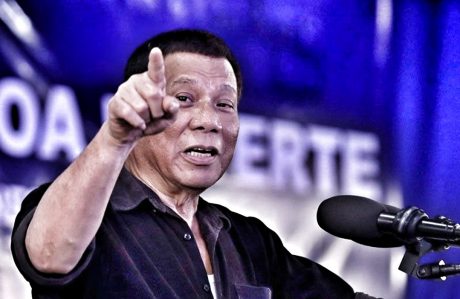 Is killing per se evil? As people of a predominantly Catholic country, Filipinos would instinctively answer this question based on the Old Testament's checklist item No. 6 "Thou shalt not kill" – one of the very few verses they can actually quote accurately from their scripture yet be totally oblivious of its real intended essence/meaning.
In apparent contradiction to the hallowed command, God commanded King Saul of Israel to annihilate an entire nation (the Amalekites) – executing everything that breathes (yes, including women and children); so what it comes to really boil down to is "the logic of killing"- the motive and purpose rather than the act. When someone is killed, the more important question really is not about the act itself or the how but the why.
SUPPORT INDEPENDENT SOCIAL COMMENTARY!
Subscribe to our Substack community GRP Insider to receive by email our in-depth free weekly newsletter. Opt into a paid subscription and you'll get premium insider briefs and insights from us daily.
Subscribe to our Substack newsletter, GRP Insider!
Learn more
Killing vs murder
Killing can be an act of mercy. Take the case of a severely injured fellow soldier under hot pursuit by incoming ruthless enemies. His comrades would give him a sudden death-blow rather than have him suffer the ordeal of being caught alive and tortured.
Meanwhile, murder is planned killing for a selfish motive, personal gain at the expense of another person's life. Homicide/manslaughter covers unintended killing – so the weight of punishment can be much lighter than for one who premeditated the act.
God logic
If you believe a Supreme Being coded your DNA, then that being has every right to delete you from physical existence if he so wishes, the same way any author has the right to press the backspace button. From biblical history, you will notice that this good Grand Omnipotent/Omniscient Designer (GOD) would at times have to kill his creatures if they became wicked beyond repair, to prevent widespread contamination, or for punitive/disciplinary purposes on even large-scale proportions – the deluge in Noah's time being his RESET button.
Thanos logic
Marvel's super-villain Thanos in Avengers: Infinity War may have good reasons for culling half of a planet's inhabitants at random – to preserve the health and sustainability of the planet. But then, people will cry out against any systemic population-control program as stepping on their rights. It reeks of "Illuminati", but much more noble than Hitler's "blue-eyed blond-hair supreme race" agenda.
Duterte logic
Duterte's recent SONA statement hit a lot of bleeding-hearts' nerves:
Your concern is human rights; mine is human lives.
Leni immediately snapped back the following day with front-page-grabbing counter-pronouncement: that there is no difference between human rights and human lives.
Duterte would rather sacrifice 1 bad egg to save 99 good ones from contamination. It's a matter of weighing which has greater value: the criminal's life or the quality of life of the rest of the people. His logic is based on a military mindset: sacrificing a few soldiers to save an entire country from invasion. Noynoy tried that same logic by sacrificing 44 SAF officers to preserve his shot at the Nobel peace prize; but it looks like Duterte, having just signed the Bangsamoro Organic Law, will be the one to cash in on it.
Is life a right?
Life is not really a right but a privilege granted to those who are responsible enough to keep order in society. It is bestowed upon those who can contribute to the advancement and development of their species/civilization and environment.
Take the analogy of animal rights. Why are dogs and cats protected by rights, whereas rats and roaches can be indiscriminately killed, with not a single Rappler journalist jumping up and down in Bayan/Akbayan-activism-like agitation? That just reeks of classic LP double-standard hypocrisy. If life – any life – is so sacred, you should be a vegan Hindu! But nope, you all line up for KFC, McDo and Burger King. Then finally, how about plant life?
We all die
The cessation of a beating heart or breathing lungs is really no big deal. Other than the sun-earth system, perpetually operating machines don't really exist, and it is but normal for even cars to not have their engines running without end.
One of the most painless ways to die is a bullet to your head while fast asleep. As gruesome as it looks, it is practically like dreaming to just wake up in a different world – the afterlife. Death is really just a transition of consciousness, pretty much like taking an elevator to have the doors open to a different floor/world. So what really is the big deal about death?
Over-sensationalizing death has become an unnecessary burden to society, often becoming just a tool for those with vested/sinister interests. Death is a normal part of life – as sure and as expected as TRAIN-1 VAT.
It's time to jump off of the necro-political bandwagon. Ninoy got shot for his political ambitions – so what! Cory died too – so what! FPJ died depressed he lost the elections – so what!
Bacteria: necessary yet contained
We all need a healthy amount of bacteria to live. Without these microscopic vermin, our immune and auto-repair systems would weaken to the point of not being able to handle a real life-threatening situation. Take the example of OFWs who return to their thrid-world home province. Upon drinking the tap their low-tolerance digestive systems go haywire due to their being sheltered against "evil" pathogens for so long abroad.
In like manner, a society also needs a healthy amount of criminals and threats to peace and order – enough for justifying the need for men in uniform, enough for the cops to exercise their skills in criminal investigation, and enough for security guards to get to have a job that pays for Junior's allowance in school.
Without criminals and bad elements, where would we get themes for our movies that we love to watch over popcorn? But if those criminals exceed a certain threshold, they need to be reduced. Keeping criminal elements within a few percent of the population should be a state policy, for a country to progress unfettered. If a country gets overrun by zombies, drastic/radical measures need to be put in place – and that includes pushing the big red "death" button.
The Bible (His Story) itself is written with and drenched in blood. Without capital punishment and ruthless regimes, how can there be a Savior Christ on a cross? There is no story/drama without the shedding of blood. And without blood, killing and death, this world will be a less interesting/dramatic/exciting place to live and grow in. Sometimes, we need these threats to bring out the best in us – and at some point, life and death situations bring men/women to make decisions that serve as their defining moment.
For the man who got killed saving a lady from a knife-wielding rapist, those fleeting few seconds are what makes stories that are worth telling and repeating for even generations to come.
Killing a beloved brother
Things are not always as they seem; the first appearance deceives many. (Phaedrus)
Killing itself is not evil – it's our motive that determines if it is really good or bad. There was an old Japanese short story about a man who got incarcerated for killing his only brother. Now before swiftly condemning the guy in your thoughts – consider the situation: according to his account, he was caught by a visiting old lady in the gruesome act of pulling a dagger out of his brother's throat. He loved his brother, but on that fateful day he arrived home finding his brother in pain bleeding with a poorly executed suicide. His brother pleaded to finish him off fast to relieve the pain; and so in mercy he did as his brother wished.
Technically he is guilty of killing his brother with the final death-blow. In the eyes of society – he is a convict, worthy of banishment from society. But in his heart he knows that he did what he had to do out of love.
Is life sacred? 
Today's "Stop the killings" is a call to preserve the sanctity of life. But is life really sacred? How precious is a life? Does it depend on whose life? Who has the authority to take life? Suicide is frowned upon. But in advanced societies, a government that executes its citizens for heinous crimes gets the general majority's thumbs up – like how Japan just recently executed 13 Aum Cult members for the subway sarin gas terror attack that gripped the nation back in the 90's.
Life is only precious to people who know its value enough to take care of it. A drug addict does not value his life. A reckless ASG kidnapping bandit or murderous thief does not value his life or those of others. Why allow one bad egg to spoil the entire batch of leche flan? For these people, life is not sacred. So why should you fight to keep these assholes (who don't even give a damn about themselves/society) alive? Why have unwanted pests consume the earth's limited precious resources?
Do you like weed? Then maybe you are one
In basic horticulture, what's the definition of a weed? Did you know that even a tomato plant producing loads of fruit can be considered a weed? If the plant is not in the right place and considered unwanted, it is a weed – it uses up water and nutrients intended for the main crop. For that reason, there is nothing wrong with uprooting it and throwing it where it belongs – the dung heap.
Anything that's misplaced should rightfully be struck down. So who has qualms about Duterte's Drug War taking its toll on a few thousand for the greater good of our 106M strong population? He ensured in his recent SONA that the illegal-drugs war (hyphenation intended) will continue to be a relentless and chilling one.
Death penalty anyone?
Let's grow up to be a society of men. Leave the cry babies with their shrieking rallies behind to rot in their soiled diapers calling out for mama. It's time Filipinos grow up and get their act together. Singapore's "third world to first" strongman was not shy about killing (executing) drug dealers. If we dream about becoming a country of Singapore's stature, why should we?
William Gibson labeled Singapore as "Disneyland with the death penalty". The same can be said of Japan. It seems the Asian countries that have embraced tough measures and are willing to sacrifice the most are the ones that are cleaner and more orderly and disciplined as a society.
Duterte rules with logic; Leni and the Yellow horde she represents wants EMO back with "kawawa naman ang mga puta". Filipinos are at a crossroads debating on whom to follow and believe. As a young student was given a rhetorical wake-up call by his lolo on whether he should go ahead with his plan to run away (make tanan) with his girlfriend: "Kaya mo bang buhayin ang magiging pamilya mo na puhunan lamang ay tubig at pag-ibig? (Can you raise your future family on just water and love?)
Let's start living more with our head than with our heart. Enough of noynoying around (lazily drifting about) guys. Then probably this country will start getting somewhere like, for a change, a real destination.
Zealous revolutionary advocate of bringing back common sense for the common good in a land of dysfunctional and delusional zombies.