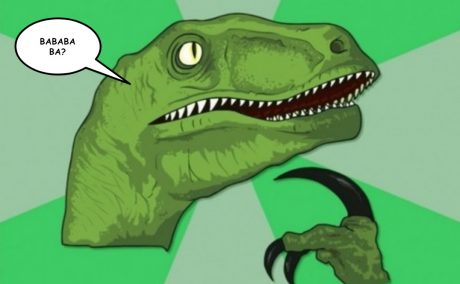 One of the worst legacies left by the Yellowtards (Filipinos rabidly loyal to the cult of the Aquinos and who now "lead" the Philippine Opposition) is a blanket assurance that Filipinos are best off speaking Tagalog. This assurance that all will be well speaking in a language that they are comfy with came to the detriment of a once renowned mastery of the English language that Filipinos of post-Liberation yore were once proud of.
Under the Yellowtard era, which spanned much of the 1980s through to 2016 when the Second Aquino Presidency ended, Tagalog saw a Rennaissance of sorts thanks to broadcast media propagating jingoistic notions that speaking Tagalog is "cool" and "patriotic". This was, not surprisingly, widely-embraced. Mastery of the English language was, even then, still within the domain of a tiny private-school educated elite. As such it was easy to pitch Tagalog Triumphalism using the blessed-poor-versus-evil-rich narrative that resonates strongly with the Philippines' predominantly Roman Catholic masses.
Indeed, in the plots of many Tagalog movies, the protagonists are often impoverished characters and the villains, English-speaking rich people. The idea that Tagalog is the language of the good but "oppressed" and English is the language of the "oppressors" resonates well with that all-too-familiar vicitm mentality that pervades Philippine society. This victim mentality characterises not just Tagalog movies but also Philippine politics itself where skillful pandering to this narrative is practically a template for winning votes.
The facts, however, are more confronting and unpopular. The English language, and any language native to societies with strong and historic traditions of scientific and technological achievement is what opens doors to prosperity. This describes everything Philippine society isn't. Filipinos lack an inherent ability to create, accumulate, and deploy capital at scales needed to keep apace with the development and progress of the world's most advanced and most powerful societies. Underpinning such a capability is scientific and technological prowess — things Filipinos evidently lack too.
This character is mirrored in Filipinos' domestic lingua franca, Tagalog. Tagalog is inadequate both in breadth and depth of vocabulary to articulate science and technology. There is little such body of work documented in Tagalog because its native speakers are not known as originators and developers of such forms of knowledge. As a result, Tagalog has never been under any pressure to evolve to meet the needs of a strong scientific and technological tradition.
Seen under that light, a continued focus on a language that essentially deprives an entire people of direct access to knowledge documented and articulated in the languages of winners is an absolute atrocity at a national scale. A policy of allocating an amount of resources to the propagation of a language that does not return commensurately to that investment is an abject waste. It is time Filipinos put a stop to that ongoing waste and focus what they have on an important enabler of prosperity and advancement. The English language empowers those who master it. Filipinos need to wake up to that reality and make decisions on how to invest their finite public education resources on the basis of that reality.
The biggest disservice "thought leaders" had done to Filipinos was to convince them that Tagalog is a language worth investing time and money on. The result speaks for itself. Tagalog remains an intellectually-inadequate medium and, as such, stunts the minds of its speakers.
benign0 is the Webmaster of GetRealPhilippines.com.