Treatment of the poor is perhaps among the greatest issues that lead to a lot of debate online or offline. It's one of the issues politicians like to exploit for their "platforms" (and it's an overly beaten one, so much that it's now a non-platform), and sometimes it's an issue that separates friends. But for sure, exploitation of the poor for agendas is actually more common than poverty actually being solved. My earlier example of this exploitation was of social justice warriors calling out to other people to help the poor, but not helping or shelling out a cent themselves.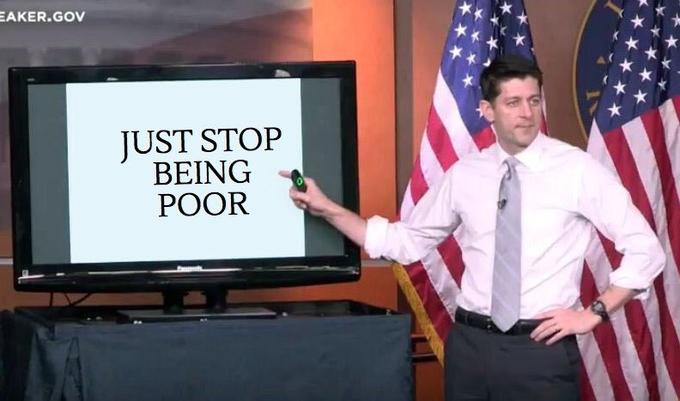 The opposite poles of the debate are:
1. The poor deserve instant help and coddling, no questions asked;
2. The poor are responsible for their own condition, let them rot, or let them have no help.
SUPPORT INDEPENDENT SOCIAL COMMENTARY!
Subscribe to our Substack community GRP Insider to receive by email our in-depth free weekly newsletter. Opt into a paid subscription and you'll get premium insider briefs and insights from us daily.
Subscribe to our Substack newsletter, GRP Insider!
Learn more
Each end of the pole can is the extreme – the bad kind. One side would say, anybody who doesn't help the poor must be jailed or punished. The other side might want the same, wanting those to help the poor arrested or blocked. But to me, these are both wrong, and are only manifestations of obsession with punishment. Each side only tries to gain power over another to impose something on them. Punishing people, whether for helping or not helping… well, won't help.
I take the Aristotelian approach by saying the middle point is better. More effective solutions have a good balance between the two poles. Some poor people may need help, some may not, some poor did themselves in, others weren't, and more. The fatal flaw in any assumption is to assume that poverty happens become of only one reason or cause, and that explanation applies to every case. But in practice, there are many ways for people to become poor, and it's not just one explanation.
First of all, better study the person's case carefully. What is the reason they are poor? The same outcome can have different causes. Just giving people what they want to solve poverty is not working. This is because, following what I said before about help (not everyone who claims to need help actually does), not everyone who claims to be poor is poor (some people will call out the "marginalized" party lists groups, but it's more than that). As fellow blogger Ilda put in her description, things are not always as they seem.
Speaking of what Ilda said, I remember her article about Kanye West's recent controversial statement. As much as Kanye often does something people hate, there are moments the hated person actually makes sense. He implied that if you've been poor for so long, then there's a good chance you're the one at fault, because you're not doing enough or doing anything at all to get yourself out, or you did something to put yourself in your fix.
About that last case, there are many times that is true. If people who are old enough and with children refuse to look for a job and just drink all day and look for someone else to screw (thus creating more problems), then they are certainly keeping themselves poor. If an ex-convict is poor, and slipping into recidivism, don't blame the police or government for their poverty; they committed a crime and condemned themselves in the eyes of society. Say, you see a homeless woman crying on the street. Then you learn she actually tried to steal another person's husband and what else happened put her on the street. You see some people begging on the street, but you know they are part of a syndicate. This should raise the question: are people poor because their relationship with others is poor?
That's why I see the theories and ideologies of old as imperfect. Most of them, as I see it, tried to explain everything one way – and believe that this is the only way. Many of them likely looked at one case or event, and treated it as explaining everything, falling to the logical fallacy of hasty generalization. Most especially Marxism. This ideology saw poverty in society as a result of the elite exploiting the lower classes – and saw this as the only explanation. It encouraged the mindset that "my misfortune is always someone else's fault." But when you analyze things further and more in-depth, it isn't as simple as that.
Based on the above assumption by Marxism, people believe someone else made them poor, and so they have the right to make that other person pay. It's just assumed, even if no direct relationship can be established. Making the other person "pay" could even take the form of violence. Well, I'd say making someone else pay could apply only in court cases between individuals. But to say "capitalism made me poor" or "it's Apple's/Microsoft's fault we're poor," does not hold water. Doing this won't be justice, but obsession with revenge.
This mindset is exploited by scammers. Some poor, or so-called poor, such as the Kadamay landgrabber group, are playing this card in order to get hand-outs. They make use of "poverty porn." They fit into what scholars of international aid cited as a big problem, that aid sent their way tends to get caught up in corruption.
Another likely source of confusion on the topic is the common understanding of the Beatitudes in the Bible. It has that line, "Blessed are the poor in spirit, for theirs is the kingdom of heaven" (Luke's version has "blessed are the poor," without "in spirit"). A common interpretation is that the "blessedness" of the poor means they are entitled to special help. But many modern Christian books debunk this. They say these were words of comfort, not rules to be followed and used as a basis to mandate special help to the poor. However, it doesn't mean you are prohibited from helping the poor. The beatitudes also do not encourage condemning other people for not "helping other people" in the way YOU want.
It's better to understand that helping for its own sake or for one's own ego is likely not going to lead to long-term improvement in people's lives that will benefit society. You have to know whether to help or not, because there are times you don't. Examining things on a case-to-case basis will always lead to more accurate and truthful understanding of a situation. That in turn will lead to better solutions in practice.
The best steps for poverty should:
1. Emphasize personal responsibility and individual accountability
2. Eliminate unnecessary dependence on others
3. Provide or point to options
This manifests the real meaning of empowerment. It's coined in this famous saying: "teach a man to fish rather than give them fish." Giving stuff as a habit does not empower poor people. It only impresses on them their dependence on others, and in fact depowers them.
In the end, the pole of the issue that says "poor people best bring themselves out of it" is right for me. Yes, I do tend to go for the "right-wing" side of issues these days. However, the other end that says "there should be a stop to people's wrong actions and abuse that lead to others going to poverty" does make sense too. Even steps to punish poor people just for being poor, I would disagree with. The important things is to discern and see which of these apply, or how much of each. In the end, there is no hard and fast solution to poverty, no single answer, no one-size-fits-all measure, but studying and addressing case-to-case approaches would still be best. Perhaps we need to engage in dialogue as webmaster Benign0 had proposed. But in the end, the conclusion reached may perhaps be what the esteemed webmaster had arrived at:
The only sustainable way to effect "social justice" is to ensure a governance framework where skill, talent, and hard work are rewarded whilst laziness, stupidity, and dishonesty are punished.
I believe, as my cohorts here do, that what Filipinos embrace as their culture is what actually pulls the country down. And those who seem to be anti-dictators, who may also believe themselves to be "heroes," are the real dictators.