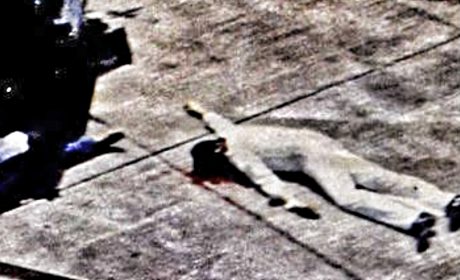 If death makes one a "hero" then every human being who's ever lived may as well be called a "hero". And yet, the simple fact that the late former Senator Benigno "Ninoy" Aquino Jr ended up dead on the tarmac of the then-named Manila International Airport (MIA) in 1983 seems to be the biggest argument the Opposition has to offer to justify the renaming of the MIA to the Ninoy Aquino International Airport (NAIA) in 1987.
That's just plain lazy thinking. Worse, the propaganda campaign to raise Aquino's name to god status set the platform for three decades of necropolitics, the use of dead people to pave the way for the grooming of election "winnables". Necropolitics had, unfortunately, become a cancerous tradition in Philippine politics. This is why Filipino politicians had become so reviled — because it became an appalling, morbid substitute to verifiable and measureable achievement in candidates' scorecards.
We can see how far these necropolitics cultists (since then known as the Yellowtards) have gone to infest the Filipino mind with this bizarre death-delivers-political-results mindset. They made publishing images of corpses on newspapers and exhibiting them before TV cameras normal. They even turned the sillhouette of Aquino lying on the tarmac into a party logo! That's almost a sacrilege to Christendom's practice of using the image of Jesus Christ dying on the cross as its defining symbol. Are the Yellowtards suggesting that Ninoy Aquino is a peer of Jesus Christ in the annals of history?
Now if I were a Yellowtard, I'd probably still have a lot to work with using this idtiotic dead-therefore-hero argument — like "if Ninoy did not die on the tarmac, I wouldn't be able to enjoy free speech". And this classic: "Ninoy did not have to come home but he did anyway because the Filipino is worth dying for".
But the Inquirer Editor had other, more lame, ideas to put forth as arguments to oppose renaming the NAIA back to the MIA. She went down the whatabout-this-whatabout-that path by citing other instances where airports were named after personalities…
The uninformed point out that the Philippines is the only country to have an airport named after a person. They have apparently not heard of JFK Airport in New York, Leonardo da Vinci Airport in Rome, and other airports named after Marco Polo, Charles M. Schulz (yes, of "Peanuts" fame), Bill and Hillary Clinton, football player Cristiano Ronaldo, James Bond creator Ian Fleming, Beatle John Lennon, former first lady Imelda Marcos (in Mati, Davao Oriental), and former president Diosdado Macapagal (in Clark, Pampanga), among many, many more.
But did Ninoy Aquino oversee a space programme that landed a man on the moon? Did he lay the foundation for wondrous works of engineering? Did he bring Europe in contact with the mysterious orient, create a beloved set of cartoon characters that inspired generations of people, lead the planet's mightiest nation under liberalist ideals, or create a literary and film franchise that earned hundreds of millions in royalties and receipts?
Oh but Ninoy Aquino died. For the Filipino. In the name of "freedom".
That's nice.
According to the Yellowtards themselves, there are many more amongst their ranks who are willing to do the same (so we are told ad infinitum). What's so special about Ninoy then if there are a thousand others like him who possess this special human ability to die?
I do agree that the "debate" surrounding the renaming (or not) of the NAIA back to just plain MIA needs to be had. And the points of both sides need to be raised and considered. We all hope, however, that intelligent points serve as currency for this debate — not the pathetic appeals to emotion the Inquirer editor used to represent the Yellowtard side. That's just plain lazy thinking.
benign0 is the Webmaster of GetRealPhilippines.com.