Honestly, I can't believe that the people of Camsur have willingly put up with the douchebaggery of the Villafuertes for decades.
Previously, I exposed a COA report revealing that the Villafuertes made P230 million of money intended for the renovation of provincial capitol buildings disappear. The article touched a raw nerve among people in Camarines Sur and continues to get shared all over social media.
Judging by how my articlew was spread on social media, the Villafuertes seem to be losing their hold on Camsur and this view was validated by several political operators I had worked with in national election campaigns.
"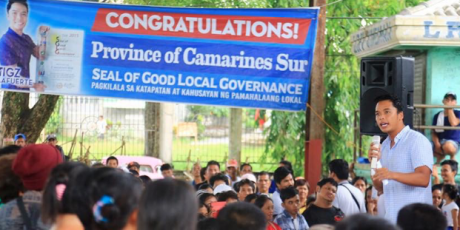 One source of the Camsur peoples resentment are the regular acts of self-aggrandizement funded by the province's coffers.
One example of this is what seems to be a gathering led by Gov. Migz Villafuerte where they prominently displayed a banner congratulating him for garnering a "seal of good local governance".
As it turns out, the Department of Interior and Local Government didn't bestow Migz or the provincial government of Camarines Sur such a distinction.
A friend from Camsur said, "If we doubted it before, that poster he made congratulating himself for an award that he didn't get CONFIRMS he might have an extra set of genes and for the sake of his clan, should not be allowed to breed."
But it seems the apple Migz didn't fall far from the tree and Lray also had his people proudly display a laughable distinction, that of being "outstanding congressman of 2017".

But how can Congressman Lray be an outstanding congressman boggles the mind, especially considering that he had been meted a 90 day suspension by the Sandiganbayan.
Villafuerte faces trial for graft over the Camarines Sur provincial government's alleged illegal purchase of petroleum products. Villafuerte allegedly granted the payment to Naga Fuel Express Zone without proper bidding. The anti-graft court ordered House Speaker Pantaleon Alvarez to implement the suspension order against Villafuerte.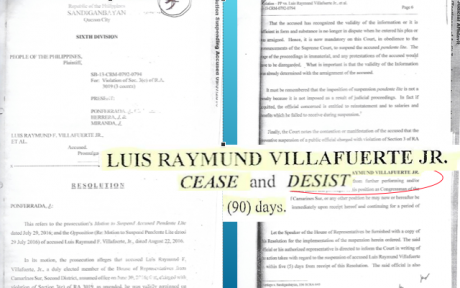 Okay, so maybe the Villafuertes' are great at praising themselves while being awful at following rules on how to spend public funds, but are they at least good at delivering on their priority programs.
One such priority program under Lray's three terms as governor is the establishment of hospitals for the whole province.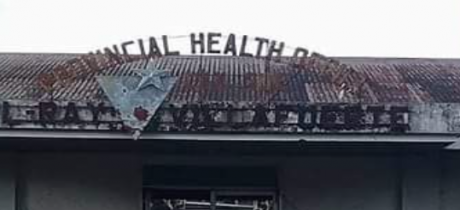 Guess what happened in 9 years?
Apparently, NOTHING.
The so-called provincial "hospital" didn't materialize and what his constituents had to make do with is a decrepit provincial health office.
Its roof rusted out, its ceilings peeling off the frames, moss creeping up the walls, and molds creeping everywhere. The signs of decay and neglect is a fitting testament to the kind of politics that keeps his constituents in poor health.

It's a good thing that two former governors weren't like Lray and seeing the sorry state of their province's public health facilities, managed to deliver what Lray only promised he would.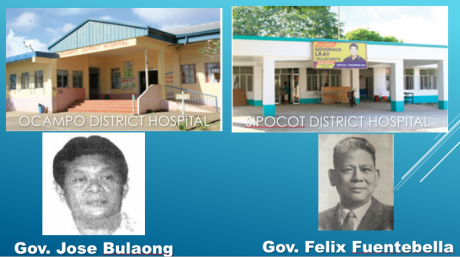 And what is perhaps the cruelest cut of all is the amount of money Lray's provincial government set aside for his constituents.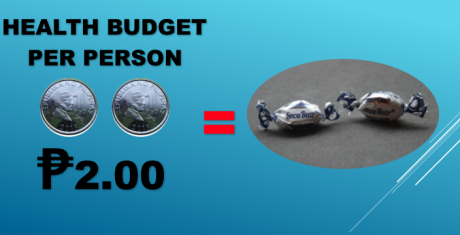 Two whole fricking pesos… That's not even enough to buy a single paracetamol tablet.
(In the next post, I'll show you how the father and son douchebags, Lray and Migz, misuse government funds at the expense of their constituents suffering.)