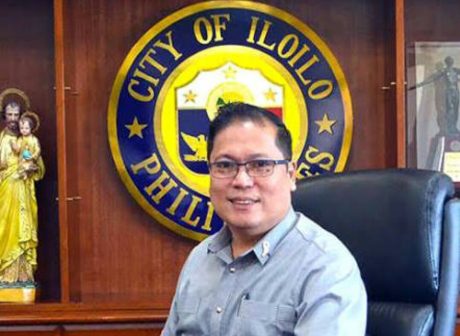 Famed drug lord killer Chief Inspector Jovie Espenido has been assigned to Iloilo City. And it seems no less than the mayor of that city is quaking in his boots. Jed Patrick Mabilog has been serving as mayor of Iloilo City since 2010. Over that period until now, Iloilo was widely-regarded as a haven for drug traffickers and host to a flourishing multi-million peso drug trade. A connection between key drug personalities based in that city and the drug trade that allegedly operated within the walls of the New Bilibid Prisons (NBP) was noted as far back as 2014 when key drug personality Renante Braga was arrested by the Iloilo Police Provincial Office (IPPO). According to then IPPO director Senior Superintendent Cornelio Salinas, the drug supply trail led back to the NBP where drug traffickers in Iloilo could have coordinated with "Chinese drug lords and other illegal drug traders" detained there.
Braga remained incarcerated at the NBP since then. However, the drug trade — and the NBP-Iloilo Connection — evidently persisted. In December 2016 Braga's sister, Lea, by then dubbed the "Sabu Queen of Iloilo" and considered a "high-value target (HVT) Level 3" by the police was also arrested by the IPPO. According to a PhilStar report…
Lea Braga was able to establish her Munti connection where her brothers, Ricky and Renante, are presently imprisoned. "Through Ricky and Renante, Lea Braga established a connection with a Chinese drug dealer," [Senior Inspector Ronnie Brillo, Sara Police chief] said.

Aside from her brothers, Lea Braga also have cousins serving jail time at the national penitentiary. Brillo said he received information that a jailed Braga stabbed his cousin because of an apparent double-cross in their alleged drug dealings.
The way these drug personalities operated in Iloilo City with such remarkable impunity is astounding to say the least. Interestingly enough, Mabilog (a second cousin of Philippine Senator Franklin Drilon) himself has quite the record of attracting scrutiny from authorities over allegations of amassing unexplained wealth. According to a 2016Inquirer report, Mabilog's net worth reportedly "nearly tripled in just one year when he was vice mayor"…
The Ombudsman-Visayas said Mabilog's net worth as indicated in his statement of assets, liabilities and net worth (SALN) increased from P7.37 million in 2004 to P9.711 million in 2005. It rose to P16.51 million in 2006 and spiked to P44.45 million in 2007.
Mabilog who lawyered up after being contacted by the Inquirer to comment for the above report denied these allegations and, instead explained, through his attorney Joenar Pueblo, that these changes in his net worth are accounted for by property acquired by his wife Maria Victoria in Canada.
Indeed, citing a relative overseas to account for "unexplained wealth" has become a favourite template response for polticians and government officials pressed to explain their conspicuously chi-chi lifestyles. Just recently, COMELEC Chairman Andres Bautista also pointed to relatives in the United States to explain alleged unexplained wealth exposed by his estranged wife Patricia.
And, true to usual form, explanations by politicians in this predominantly Roman Catholic country tend to turn biblical when the heat is turned up. "God will be my shield" tweeted Mabilog the other day as he sought comfort amidst a clique of online supporters.
Prayer will not save Mabilog if he is guilty of any wrongdoing. Only a good lawyer and a well-armed private army (like those maintained by most Filipino mayors) will.
benign0 is the Webmaster of GetRealPhilippines.com.