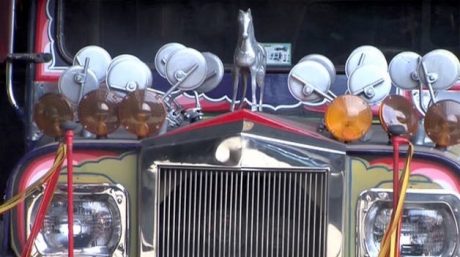 In the Philippines, even the most basic courtesies and manners need to be legislated. It will likely require strong legislation to stamp out the world-renowned Filipino practice of public urination, for example. Perhaps too, there should also be harsh laws to penalise queue-jumpers, maybe even bozos who try to squeeze into trains before all disembarking passengers have exited. A hospital in the United States, in fact, even tried to bar Filipino staff from congregating and speaking in Tagalog. The ending to that story was, of course, a happy one for the plaintiffs in the inevitable lawsuit that ensued against the management of that hospital. The point that seems to have been missed there thanks to the decisive "closure" enjoyed by the victims of this alleged act of "discrimination" was the possibility that there was some point in that "discriminatory" policy.
Sometimes, Filipinos are, quite simply, a nuisance not just to others but even to themselves.
Case in point is Republic Act 10913 which attempts to instil commonsense driving habits in a rather extreme way, the so-called "Anti Distracted Driving" (ADD) Law. Considering that there are so many basic road rules that traffic officers already fail to consistently enforce, this new one which mandates guidelines around how much driving line-of-sight acreage can be encroached upon by various devices and knickknacks Filipinos like adorning their dashboards with, is likely to be hopelessly unenforceable. To be fair, many of these devices are really non-essential. GPS navigation aids, for example, are "essential" only to millennials whose brains have long had their navigation faculties atrophied by their bearers' addiction to these cognitive crutches. Even more nonsensical is the notion that dashboard cameras or "dashcams" are of extreme importance to the average motorist.
More culturally-relevant is the plight of owners and drivers of the Philippines' iconic jeepneys. Because of the non-engineering sense that went into the design of these vehicles, jeepneys are notorious for their awful driving experience and huge swathes of blindspots. Compounding this driving safety issue is the tradition of adorning jeepneys with garish ornamentation that reduce their drivers' visibility of the road and their surroundings even more. Will the new ADD law be consistently and equally applied to jeepneys? Most Filipinos would be skeptical that such will be the case. While Filipino "traffic enforcers" are quick to pounce upon private motorists, they seem to be far more lenient on jeepney drivers and other public utility vehicle drivers for one reason or another (wink-wink).
In a society where road markings and signage are regarded as mere decorations to make cities look "modern", it does not make sense to introduce a law that penalises the flamboyant and gadget-crazy sensibilities of its people. Filipinos love their gadgets and borloloy. And when one considers the infernal traffic jams that many Filipinos spend a good chunk of their waking hours stuck in, it does make sense to at least be allowed to use mobile devices to catch up on one's stash of pirated movies while on the road.
Like the story of the Filipinos who went up in arms against a ban on Tagalog in an American hospital, perhaps there is merit in pausing to reflect on why some legislators propose what, at first glance, seem to be nonsensical laws such as the ADD law. It seems Filipinos need guidance on even the simplest of things — stuff that people in most other truly modern societies take for granted: not to talk loudly at a pitch and in a manner that may annoy others and not to clutter one's car with unnecessary ornamentation that could obscure one's view of the road, for example.
It may, on one hand, be easy to throw a tantrum over what one perceives to be "oppressive" laws. But we are, after all, in the midst of an era — the post Yellowtard era — where the once-celebrated idea that unfettered "democracy" serves Filipinos well is being seriously-challenged. Are Filipinos free to speak Tagalog in a loud annoying way, clutter their cars' dashboards with unnecessary gadgetry, and block entire highways whenever they are unhappy with one politician or another?
Today's massive counter-liberalism movement that catapulted current Philippine President Rodrigo Duterte to power may want to reflect on what it is exactly they are wishing for.
benign0 is the Webmaster of GetRealPhilippines.com.