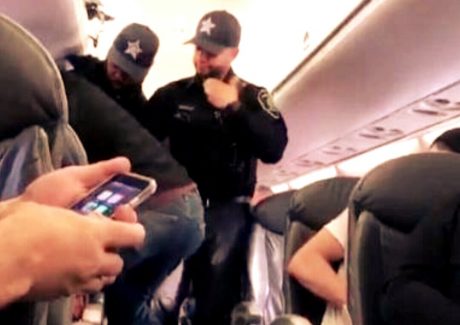 Granted that the sight of a passenger being forcefully dragged out of an overbooked airplane is quite upsetting, I don't think it would matter enough to most people — at least not enough for them to make it a major factor in a decision around which flight to take somewhere.
As Fortune points out, the public relations "disaster" that ensued after social media erupted in outrage over the incident "doesn't seem to be affecting the company's stock price." Instead…
Shares of United closed up nearly 1% Monday, even as Twitter users threatened to boycott the company over its treatment of a customer.
Some social media outrage faddists question the the practice of overbooking itself. To be clear, overbooking is a common and legal policy enshrined in most airlines' "terms of carriage" (read the small print on our tickets). There are also clear rules around the volunary — and involuntary — removal of passengers who are "bumped" from an overbooked flight.
Indeed, if we think the cheap plane fares we enjoy today don't come at a cost, think again. Overbooking is one of those measures airlines take to reduce their risk exposure to unprofitable flights. Savings from these and other such measures (which expose ordinary passengers to their fair share of risk to their passage) are passed on to the average traveller. For the most part, the risk of being bumped off everytime we board a plane is very small. But it does happen, much the same way as a pedestrian gets run over by a car every now and then.
Then there is the race card played not just by some of these pedestrian outrage faddists but by professional "journalists" writing for mainstream news sites as well. "Asian man violently removed from plane!" screams one headline. This passenger was actually randomly selected by a computer after two attempts by United to attract enough volunteer bumpees failed.
Unfortunately for United, bad PR is usually the outcome of a rapid propagation of seductive — but irrational — public sentiment. According to the same news sites, the passenger was handled not by United personnel but by police officers (others called them "security guards") called in to handle the situation.
To be sure, an unfortunate string of events. But perhaps we should get in the habit of allowing the facts to get in the way of a good story every now and then. If you hate "fake news", hate all kinds of fake news — not just the ones that get in the way of your preferred story.
benign0 is the Webmaster of GetRealPhilippines.com.