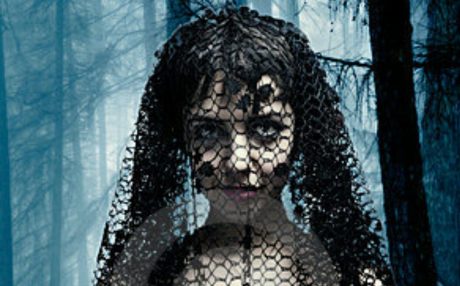 In the coming Easter season ("holy week" to Filipinos), there is, again, a call to reflect on our spirituality and what it means to be Catholic. To most Filipinos, being a "good" Catholic is to go through the motions of what Catholic dogma dictates. And in this season of prayers and visita iglesias and avoiding meat by feasting on sushi every Friday, this becomes particularly relevant.
It is, indeed, quite striking how many good Catholics would observe these rituals to a tee yet be remiss in the observance of other liefestyle stipulations of Catholic dogma that have far more serious implications on one's "afterlife". Catholic dogma, after all, is quite clear on the limits of its adherents' lifestyle choices, particularly around sexual activity within the framework of the sacrament of matrimony, birth control methods, and sexual orientation. The question one needs to ask, therefore, is this:
Is there such a thing as a part-time Catholic?
Many, of course, would justify the wishy-washiness around their personal practice of Catholicism by saying that it is not for anyone to judge how one leads one's spiritual life. But, see, the trouble with that argument is that it reveals a deep lack of understanding of the difference between the concept of the spiritual and the framework of religion. Spirituality is an inner lifestyle not accessible to others and, as such, is personal. Religion, on the other hand, is governed by social organisations and institutions and, as such, is public. When we go to church, we supposedly "dress in our Sunday best". That's because the practice of religion is necessarily a public exhibition. We go to religious events and participate in religious rituals to be seen to be a good member of the congregation.
The thing with being a member of a religion is that most of the big — and rich — ones have extensive bodies of written doctrine. In the case of Catholicism, both scripture (The Bible) and dogma (Canon law) are in indisputable black-and-white. Even a hip pontiff like Pope Francis, chokes on that body of work whenever he dares explore the fringes of "reform". Indeed, the Vatican City itself is a vast fortification within which is enclaved the most sacred Catholic artefacts, many of which are no more than original written works of scholars who had lived, toiled, and died across many centuries to collectively stitch together some semblance of logical and philosophical consistency across elements of Catholic doctrine.
What Filipinos need to appreciate nowadays is that the 21st Century is a century of an abundance of choice and an abundance of information to make informed choices. This abundance of material to enrich one's quality of life is perhaps worth focusing our reflections on in these times of the year of increased fervour in the observance and public practice of Catholic rituals. The latter is the important thing to think of.
Are we representing Catholicism well in the way we publicly exhibit ourselves as Catholics?
If not, perhaps we might think about whether our Catholic religious beliefs remain consistent with our inner spiritual aspirtations, well-being, and choices. Life, after all, is too short to be living in guilt over our inability to comply with a body of man-made "rules" that supposedly determine the fate of our soul after death. Too short indeed, specially in the 21st Century where there is an abundance of paths towards becoming a good human being to choose from.
benign0 is the Webmaster of GetRealPhilippines.com.