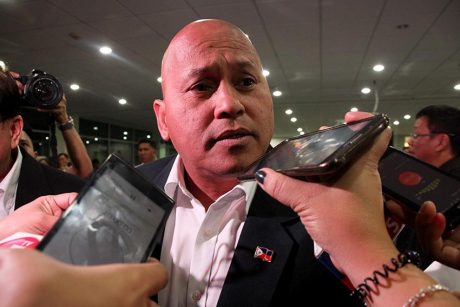 Honeymoon's definitely over for Philippine National Police (PNP) Chief Ronald 'Bato' dela Rosa. Half a year of heady PR, show-and-tell, and media circus came crashing down as the reality of the persistent rot at the core of the Philippine police came to the fore in recent months. Revelations of corruption and institutionalised racketeering and extortion perpetrated within the ranks of the police made headline news.
The kidnapping and murder of South Korean businessman Jee Ick-joo by Filipino police officers within the grounds of the PNP served as a stark reminder of just how entrenched in criminality the PNP is. Despite dela Rosa spending the better part of the last six months on a PR campaign to improve the image of the force, the dark substance beneath the glitz and gloss painted by Bato before the cameras remains.
SUPPORT INDEPENDENT SOCIAL COMMENTARY!
Subscribe to our Substack community GRP Insider to receive by email our in-depth free weekly newsletter. Opt into a paid subscription and you'll get premium insider briefs and insights from us daily.
Subscribe to our Substack newsletter, GRP Insider!
Learn more
Unfortunately, certain habits dela Rosa had become comfy with die hard. Recent disclosure of another incident against South Koreans, this time involving extortion of Php300,000 off three businessmen allegedly perpetrated by seven police officers was dealt with, again, by media circus. The Inquirer reported dela Rosa's response to the incident as a "public dressing down" featuring the police chief making threats to "execute" the seven officers "by firing squad". There was also a public spectacle organised for the cameras where the men were made to do pushups while Bato shouted out homilies at them.
People are no longer impressed.
These stunts are good fodder for the media, but are bad form for what is essentially supposed to be disciplinary measures that should be routine internal management practices within the police force. The public cross-examination of the seven rogue cops was theatrical at best but does not provide any real insight into what real punitive action will be dealt them beyond the pushups and dismissals. Extortion and racketeering are criminal offences that attract severe penalties including imprisonment.
Thus, the important question to ask following these spectacles is whether criminal charges will be filed against these rogue police offiers.
Even President Rodrigo Duterte who bypassed dela Rosa to announce that anti-drug units within the PNP will be disbanded following the murder of Jee stopped short of any commitment to treat these as criminal cases, choosing instead to refer to Jee's case, in that instance, as "something that has to be corrected severely."
Results are the only true measures of achievement.
Reassignments and sackings are not enough. Criminal activity — even those perpetrated by the police — need to be treated as criminal cases. Will these rogue cops be charged, hauled to court, tried and, if found guilty, thrown in prison?
That remains to be seen.
In the meantime, it is high time that Filipinos learn to regard the media theatrics of Bato dela Rosa with a grain of salt. The police chief has a job to do. Making like an action hero — or Drama Queen — before the cameras is not part of the job.
[Photo courtesy DavaoToday.com.]
benign0 is the Webmaster of GetRealPhilippines.com.