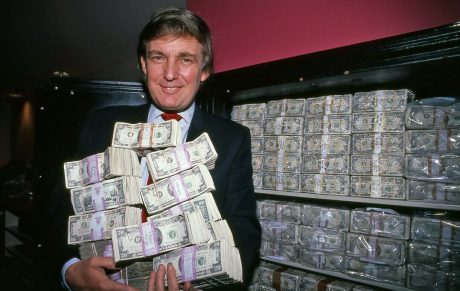 That meme where feminists in other countries are shown dressed in military gear with guns locked and loaded looking really badass while American feminists are shown looking all hip, hedonistic, self-indugent and, well, millennial. Priceless.
Open this week's issue of TIME and get a load of how many pages were devoted to that Women's March thing. Big colorful photos of more hips and hipness. Makes sense, doesn't it? Hip movement attended by the gender with the hips.
And people wonder why Liberals are the subject of so much malignment nowadays. They seemingly were the single biggest cause for the biggest electoral upsets in modern history on both sides of the planet. First it was their cataclysmic loss to an outlier from the barbarian south in the Philippines and then it was the ceding of the leadership of the free world to the Heartland's bet in the planet's mightiest nation. Like colonial master like former colony. The planets seemed to have aligned in 2016 to reveal just how perverse liberalism has become and just how perverse the result of that perversion came to be.
Liberals espouse ideologies that simply go against all that is natural to human nature. Believing that people ought to be "equal" is a whole world of delusion when regarded in the context of the reality that there is nothing equal among human beings. Check out the world today. There is much inequality not because of some evil hand at work. It's just the way things are. Inequality is what enables Americans to enjoy their exceptional affluence. Yes, First World affluence is exceptional. Such levels of affluence are aberrations of human history — for the most part of our existence as a species enjoyed only by the one percent of the gene pool.
To believe that all human beings are entitled to that level of affluence is the single biggest flawed argument in modern popular thought. America and the rest of the First World enjoy their affluence on the back of the poverty of the rest of the world. You would need three more Earth-sized planets to fuel the requirements of 7 billion people consuming at Amercian levels. So America consumes a lot because the rest of the world can only consume so much.
More importantly, Americans enjoy cheap stuff because of that very inequality their coastal hipsters pretend to abhor. There are no real efficiencies achieved by offshoring industry and jobs — not in the true engineering sense of physical output measured against physical input. The "effciency" (in the form of lower costs) is accounted for by the inequality in wages — the result of accounting trickery essentially. Cheap labour overseas (not better or more efficient manufacturing capability) accounts for that "productivity gain" Americans enjoy in the form of all that cheap stuff their powerful dollar could buy.
Indeed, the reason the "global economy" chugs along is because inequality makes the global economy interesting. There is a flow of capital from capital-rich to capital-poor and a flow of labour-added-value output from the capital-poor to the capital-rich. It seems, liberals want all that dynamism crushed in the name of "equality". Thank God the world does not work the way liberals insist it ought to. If everyone in the world were "equal", there would be no global trade!
Liberal ideals cannot be imposed beyond one's borders. All you'll really achieve is the making of your own bed of hypocrisy and inconsistency. Liberals cheer the way offshored American industry helped create employment and uplifted the lives of millions of poor sods in the Third World. Yet they conveniently forget that it was that very poverty and the resulting lack of a good position for Third World labourers to negotiate their wages that made their lot an interesting bunch to "do business" with.
For that matter, there is no liberal ideal underpinning "globalisation" — only corporate interests and the natural movement of capital from rich to poor in search of fatter returns. If American liberals were truly serious about their quest for equality and, more importantly, making that quest consistent with their other shrill cry for "environmental sustainability", they should at least open their minds to the possibility that globalisation was a flawed notion that resulted in the greed-fueled hollowing out of their once-proud industry.
Environmental sustainability, after all, at its very core involves living within one's means and consuming only what one is able to produce. Sustainably. Offshoring manufacturing in order to enable consumers to buy cheap stuff goes against that very fundamental tenet of "sustaining" the environment. The huge wage differential gained from manufacturing stuff in the Third World is what pays for the cost of shipping Nike shoes to the US from Bangladesh.
If American liberals apply a bit more thinking and spend less time pumping their fists while chanting their politically-correct slogans, they'll find that consuming stuff made in America makes perfect sense and is wholly consistent with their ideology. Fair American wages will be paid workers. The best American technology will be applied to mitigate the cost of those fairer wages, and there'll be stronger incentive to innovate and achieve real productivity gains. America will then stand a better chance of maintaining the industrial and technological superiority that made it a great nation — exporting cool stuff to countries that are inherently incapable of making cool stuff.
Inequality is what makes the world interesting. It is what makes wealth interesting. Without inequality, human life would be boring. There'd be nothing worth competing for. There's be no celebrities to look up to and adore and no poor and marginalised people to pity. There's be no Jones's to keep up with and no dela Cruz's to mow your lawn. There wouldn't be any point in being human.
benign0 is the Webmaster of GetRealPhilippines.com.