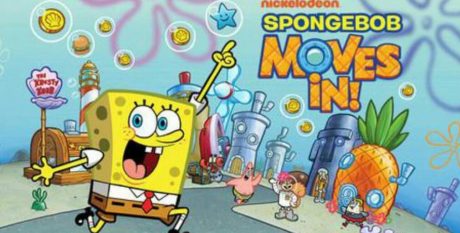 The Philippines is not exactly among the most pristine tropical island destinations listed in most tourist brochures. Why? Because of a lot of things owing to Filipinos' renowned Reverse Midas Touch syndrome.
Look no further than how Manila, the country's premiere metropolis, is managed. Decrepit public utility buses and jeepneys belch toxic black smoke as they trawl Manila's streets for passengers with criminal impunity. Vast tracts of squatter colonies deposit human and household waste on Manila's waterways turning enormous areas of the city's once pristine harbour into an open sewer. Piles of garbage loom over market places and other spots where Filipinos congregate thanks to the weak civic ethic that characterises the average Filipino.
SUPPORT INDEPENDENT SOCIAL COMMENTARY!
Subscribe to our Substack community GRP Insider to receive by email our in-depth free weekly newsletter. Opt into a paid subscription and you'll get premium insider briefs and insights from us daily.
Subscribe to our Substack newsletter, GRP Insider!
Learn more
But, hold on a minute! The latest outrage fad that the nation's hipsters and fashionistas are raising a stink about trumps all of the above obvious problems that have, for decades, begged obvious solutions.
Viacom's Viacom International Media Networks unit on Monday unveiled plans to develop an undersea Nickelodeon Resort and Attraction in the Philippines, which will mark the kids network brand's first resort in Southeast Asia.

The attraction will be part of Coral World Park Undersea, a 400-hectare development in the Philippine province of Coron, Palawan that is expected to open in several steps starting in 2018 and is described as the world's first undersea attraction.

Nickelodeon's part of the resort is slated to open in 2020 and will consist of 70 hectares for accommodation and 30 hectares for the themed attraction. Inspired by some of Nickelodeon's most popular properties, such as SpongeBob SquarePants, Teenage Mutant Ninja Turtles and Dora the Explorer, it will advocate ocean protection.
On cue, the usual cabal of "millennial" activists have sprung into action. Leading the charge is a certain environmental group "Save Philippine Seas" which launched an online petition against the project. The ill-conceived framing of the issue is legendary and reflects the misguided thinking that has long characterised the Philippines' "activist" cliques. "If you are sincere and serious about marine conservation," the blurb in the petition goes, "the money allocated for the underwater theme park should be invested in marine protected areas, sustainable livelihoods for local communities, and environmental education programs…".
Perhaps it is worth mentioning to Save Philippine Seas director Anna Oposa that Nickelodeon is a vast media corporation that owns multi-million-dollar entertainment assets such as the Sponge Bob Square Pants franchise and is engaged in the use of these assets to rake in hundreds of millions in royalties and box office takings. The job of advocating "ocean protection" simply does not rank high up in its list of priorities in much the same way that disseminating the truth constitutes the least of the strategic aims of the Philippines' own ABS-CBN News and the Inquirer Group.
The key word here is consistency. If Filipino activists were truly consistent in their advocacies — they'd chuck as much of a stink over the country's filthy jeepneys, squatter colonies, and household waste management methods to equal the shrill "activism" they mount against the likes of chi-chi stateside brands like Nickelodeon. Are they up to the challenge? Perhaps these millennials are too busy jumping onto the latest hashtag bandwagon to really carefully think through optimal use of their limited resources and apply a bit of adult perspective with regard to the lame quaintness of the fashion statements they try to pass off as "environmental activism".
benign0 is the Webmaster of GetRealPhilippines.com.