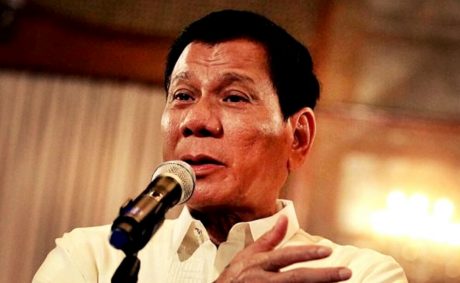 There's a common trait shared by some of the critics of US president Donald Trump and Philippine president Rodrigo Duterte that drives even the most rational supporters of both presidents into near-fanatic levels in defending their chosen candidate.
The supposed supporters of "modern liberal thinking", the antithesis of the "backward and barbaric" maxims supposedly espoused by the likes of these two recently-elected presidents, have tirelessly beat down and consistently displayed their disgust on everything they and their supporters have done as early as the campaign period, all the way to being sworn into office.
For sexist remarks, gutter-mouthed orations, to racist and homophobic slurs, these polarizing characters have singlehandedly demolished political correctness without even trying. And that, as far as the champions of good behavior and crusaders of morality and everything good, is downright unforgivable.
To the arbiters of so-called progressive thinking, support for the two controversial presidents and everything they stand for is the equivalent of an intellectual and moral lobotomy: There's just no way an intelligent, morally upright person would support anything so 'dumb', crass, and given to outbursts unbecoming of a 'statesman'.
Therefore—whether it's implied or stated bluntly—if you support these two in any way, you must be a racist, homophobic, bloodthirsty war-monger who does not know what he's doing and who can't see the possible ramifications of his 'reactionary' vote.
That about right?
In the Philippines there's a significant number of people comprising a small, but perpetually annoying group that think in terms of how things should be rather than adapt and work with what's available because of how things are. Lovingly called The Yellows—named after the banner color of the Aquino Clan after the 1986 EDSA Revolution—they also branded themselves and their cause 'disente' (decent) as early as the campaign period as a counterpoint for Mar Roxas against the popular, but foul-mouthed Duterte.
The Yellows, along with a small group of other dissenters who do not necessarily view the Aquinos as patron saints, have taken to the streets to voice their disapproval of controversial initiatives of the administration like the war on drugs and the Marcos burial. Some even matched the president's penchant for hyperbole by declaring the Philippines is in the early stages of the apocalypse.
What these people who insist on lofty principles (like the overused and abused term justice) seem to have forgotten is that the very entities they keep on demanding their government to provide have been already missing in the Philippines for a long time. And that these concepts seem to work only for a few privileged and moneyed families; and are all but alien to the average Pinoy trying to make ends meet on a daily basis.
Where democratic institutions and concepts that are supposed to be in service of the people have been turned into mere abstractions with no real meaning or bearing in reality:  'Law enforcement', 'justice', 'public services', and even HUMAN RIGHTS have turned into vestigial extensions of politicians' by-the-numbers-speeches that do not resonate in any way and leave any lasting impression to the general population.
Which is not to say that all those ideals should not be upheld.  There is a general perception among the critics of the present administration that it shuns these principles for shortcut methods to achieve maximum results in the smallest possible time frame. Lots of arguable points there from, moral, ethical and humanist perspectives. No question there.
However, as what GRP has been asserting since its inception, government is simply the product of the culture that spawned it. And that Philippine culture is the main culprit.
Because despite all the posturings to the contrary, the Philippines really is an inherently unjust and backward society beset with a troubling case of tribalism and acute clannish mentality that takes precedence over anything. In his article The Philippines: An inherently unjust society where criminals big and small get away GRP webmaster benign0  condensed that very sentiment about Philippine government in a very simple, but confronting question:
In the Philippines, is there anyone in the government one can run to who could assure us that the best efforts will be taken and the latest facilities employed to get the job done?
Given such a bleak scenario and a shortage of real action from institutions that are supposed to protect and render service for the average taxpayer, it is hardly surprising why the likes of Duterte's brand of instant (allegedly) "vigilante" justice gained a strong foothold in a society that, as expected, thrives on doing things in a shortcut manner. Hence, the pwede na expression that, unfortunately, is still the norm in the nation. Just take a look at the candidates during the last presidential election and you can clearly see who stood out by packaging himself as a catalyst that would get the country out of its rut.
As many political analysts in the Philippines have repeatedly said, a good number of voters have been fed up by the same ineffectual and flat-lining brand of management Metro Manila TRAPOS have been subjecting the entire nation for years. The small 'Bisaya' mayor was everything the old guard were not.
It is perhaps the scathing video commentary of British news personality Jonathan Pie that best describes the same phenomenon when Trump won:
"Most people didn't vote for her, not because she's a woman, they didn't vote for her because she offered no palpable change whatsoever. Same old shit. Trump represents a change, a terrifying change, but a change nonetheless."
I totally get the outrage, because that's exactly how I would probably react had the tables been turned and the person I supported was beaten by the one I would like the most to lose. And now, rumors of self-styled 'patriot' Loida Nicolas Lewis spearheading an Oust Duterte! movement had been circulating in both traditional and social media lately. The dissenters have apparently found their beacon of hope in her and Leni Robredo. All under the pretense of 'saving' the Philippines from a raving maniac.
You don't like Duterte, fine. You hate his mannerisms and policies, fine. You'd rather have pristine, sweet-talking, politically-correct, thieving dipshits endorsed by the equally corrupt CBCP; that's fine, too. To each his pawn in the never-ending powerplay that is politics.
But kindly drop the 'moral' and 'decent' bullcrap. We're all Pinoys here, and you're not fooling anyone.
Worker in a private sector hive.